There is a lot of worry about renting an apartment in New York City. With over more than eight million residents, the city is quite popular. Because of this, though, renting has become popular too. So many people are also attracting scam artists and fraudulent landlords. Whether you are renting an apartment or cheap storage NYC, you will still need to worry about being tricked. But you are in luck because we are here to help you with this! In this article, we will look at different ways in which you can identify bad landlords. Hopefully, these will help raise some red flags when you are apartment hunting – and help you score the right New York City residence!
Make sure you ask a lot of questions
This is an almost bulletproof way to make sure you are working with a landlord you can trust! During the walk-through of the apartment, asking questions will help you with two things. First, you will learn a lot about what you are going to rent. This can tell you whether or not the apartment is right for you – or if it is something you can live without. Secondly, by asking questions, you will learn about the landlord and how they manage their apartment.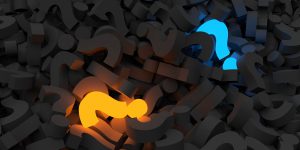 There are many things that you can ask. For example, learn about how long they have owned the property and if they own it as a part of a property management group. Make sure you ask about the maintenance – will the landlord to it themself or if they have staff. Do not forget to check what they will fix, and what repairs you will be responsible for – and how quickly. Sometimes, you can end up stuck with some broken things while waiting on a bad landlord – and you do not want this!
You should also ask about utilities to get a better feeling of the apartment. Who will handle the yard work and the trash pickup? Will they spray for pests? What security measures are there? By asking these questions, you don't only get a chance to identify bad landlords, but also to learn about the neighborhood. Ask about the last tenants and how long they were there. Ask about grocery stores, restaurants, and similar venues. Always listen carefully about what they tell you – and what they avoid saying. If the landlords hesitate about something, maybe they will not be the most reliable or trustworthy people.
Identify bad landlords by watching how they behave
The landlord will be on their best behavior before you sign the lease. This is why you need to watch them carefully at this time. If they do not behave well – then it can only go downhill from thereon. And you can learn a lot about learning how efficient they are. For example, if they don't answer calls or show up late for appointments, it can be a clear sign you should worry about. If they are not trying to get your attention now, they won't care too much once you do have a problem.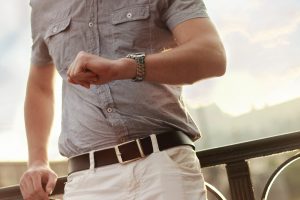 You can also talk to the other tenants about the landlord to see what they think. Usually, a landlord will screen potential tenants – so it's not a bad idea to do a similar process. They can give you a lot of information about the property you are looking into, as well as the person owning it. Of course, you might not want to do this while you are walking through the property – but feel free to visit it after the landlord is gone. Usually, tenants won't have a problem answering a couple of questions – so don't be shy to ask!
Do some research yourself
While we are on the topic of talking to other people to identify bad landlords, you can also go a step further. It is true that landlords have an upper hand when it comes to doing research. They will have access to your credit report, criminal history and much more, while you do not have the same tools. However, there are many ways you can do something similar online.
There are many websites that can give you a lot of information on the property as well as the landlord. They might offer you property ownership information, run criminal background checks and even show if a landlord has filed for bankruptcy or got any lawsuits against them. These might cost some money – but it's a good investment if you are ready to rent a place after a long apartment hunt and all you need is just some extra security.
Also, there are some cheaper alternatives too! For example, you can scan the local papers. They might have written something about the landlord if they are infamous – or they might even have problems with the city itself! The tax collector's office can also help. There, you can verify that the landlord owns the property and you are not a victim of a scam. Then, visit the zoning board to check for a record of recent complaints against the property, or go to the city or state courts, since the cases are a matter of public record.
The lease can help you identify bad landlords
Finally, before you get into hiring pool table movers to transport your pool table to your new apartment, you should give your lease a good look. It can also tell you a lot about the landlord. This is also the last chance to walk away with no damage to your budget because the lease is legally binding. So, make sure there isn't anything shady in the lease to identify bad landlords. They might include stuff like giving a written notice 30 days before you leave in order not to renew the lease automatically. If there is anything you disagree with – talk to the landlord. If they disagree, find another place. You will be better off in the long run!