With NYC movers and warehouse solutions, you can secure your goods indoor or outdoor. The professional team handles all types of cargo, so you can be sure that your goods are safe and protect. Using warehouse for storing goods in NYC it is the best solution for cargo storage.
Storage of goods in the warehouse in NYC includes packing and repacking. Also, preparing your goods for transport and also emptying and stowage of containers.  
In other words, you can use the warehouse for cargo solution that you need.
New York City Department of Consumer Affairs regulations provide that every storage warehouse must have a license, file a schedule of rates and charges with Department.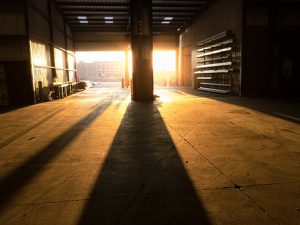 Warehouse operator must provide you with a written estimate
Before you leave your storage goods in a warehouse, you will receive a written estimate from the warehouse. It is a description of all charges you have to pay (physical inspection will inspect your property).  This includes monthly charges and number of months storage. Also, containers, packing, and charges for transportation if it is needed.
The written estimate also include the name, place of business, telephone number of the storage warehouse, street address and telephone numbers where the goods will be stored.
But, it isn't the all. Also, in the written estimate are charges for loss and damage. And other charges incurred in the storage of the property.
What if you don't want written estimate? If you want that the warehouse accepts your goods without a written estimate, you must sign and explain reasons for refusing written estimate.
In this case, after the arrival of your goods and NYC moving boxes in the warehouse, after five days, you will receive a statement with an examination of your goods. Also, charge for packing and containers, loss and damage and other charges.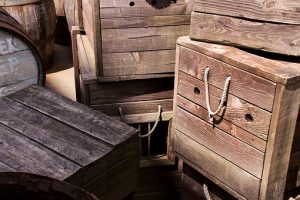 The contract of using warehouse for storing goods in NYC
When you select warehouse for storing goods,  the operator will give you a written contract where are terms and obligations of your agreement. So, it is really important that you understand the contract for using the warehouse for storing goods in NYC. Read it carefully so you can avoid any mistake and problem with storage NYC.
If you change your mind and want to cancel warehouse contract and agreement, you have to do it before 3 p.m. on the day preceding the scheduled storage date. In this way, you will avoid any charge. After that time, you may have an extra charge.
Payment of Monthly Warehouse Charges – New York State law
The warehouse operator, as already stated, have to give you a written bill after the arrival of your goods in the warehouse. The bill will include any services that need to be charged. You should know that warehouse operator can't charge anything that isn't on the list of the written estimate.
Also, the rate for monthly storage cannot increase. Unless you are notified 45 days before the date of the rate increase. A warehouse operator must give you your goods upon payment of the storage charges which are due.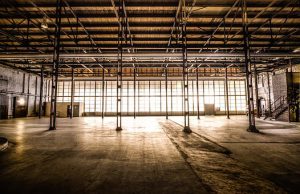 If you are moving to New York, or leaving NYC, with storing your goods in NYC warehouse, you should know a law of New York for using the warehouse for storing goods in NYC. A New York State law provides that warehouse operator cannot have a lien for storing goods if charges exceed those allowed by law.
But, keep in mind, if you don't pay your monthly storage payments, the company can sell your goods.
If you don't fulfill payment obligations, the company has what the law calls a "warehouseman's lien" against the goods you put into storage.
However, under New York City law, the warehouse operator cannot sell your goods if they don't notice you before and give you an opportunity for arbitration at the New York Better Business Bureau.
The warehouse operator, when comes a certain date, will send you a "Sale Notice" demanding that you pay the amount. The Sale Notice will also tell you where and when will be the sale of your goods if you don't pay the amount. The storage company can get less amount of money for selling your goods than the amount you owe. So, the company can sue you for the balance.
Access to Your Goods in Warehouse
In a warehouse that you choose for storing goods, you have 24/7 access and a full overview of your cargo. You have options for tracking and packing your inventory and also customs handling.
A warehouse cannot refuse you access to your goods.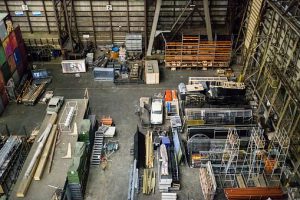 Protecting Your Goods From Damage While in Warehouse
Warehouse provide you a safe place for storing our goods. You will always know the condition of each item. From the time they are picked up until every item is moving.  When you want to retrieve your goods, it is an important review of your goods and compares it with the original inventory.
You should also decide if you want packing your goods. Many warehouse companies will not pack your items if you don't require this service. So, you can engage NYC professional packers for packing and unpacking services.
Also, using the warehouse for storing your goods means that you can require specialized storage services. If you need deep freezing, commodity, and transportation with coordination, all of these you can get for your goods in the specialized warehouse.
 Transferring Stored Goods to Another Location
If the warehouse operator is going to transfer your goods to another location, they have an obligation to give you notice 30 days in advance of the move.  But, if it emergency to move your goods this period for notice can be shorter.
Current warehouse must provide your new location address and the reason for moving your goods.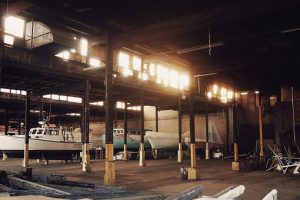 To sum up – using warehouse for storing goods in NYC
Remember, before you choose a storage warehouse company, check it. You have to sure that fits your needs and requirements. Visit the warehouse and inspect it. For cleanliness, safety, fireproof, and other considerations important to you.
Make sure that you know the value of your goods. So, you know how much coverage you have if your goods are lost or damaged. Using warehouse for storing goods in NYC is the best option for cargo. If you want a secure location where your goods will be safe and protected.