If you are planning to move to NYC it is a good idea to explore the city first. When you decide where you would like to move you should choose the best moving company in NYC and you can be on your way. Good movers will make your relocation to NYC a positive experience. But, before the move, it is time to explore. We think that traveling light to NYC is definitely an advantage. There are some things you need on your list when you decide to visit the Big Apple. However, there are some items that are just redundant. It's time to see what those are and to learn the basic principles of packing less when going to NYC.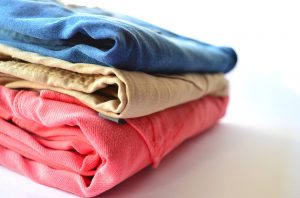 What to pack when going to NYC
If you want to move your belongings and furniture to NYC and you still haven't figured out where to stay that is ok. You can rent cheap storage NYC has to offer and this is a perfect solution. So let's focus on the things that need to be in your traveling bag or suitcase when you travel to NYC.
Things that are a must-pack when you are traveling light to NYC
You should know that the weather in NYC can get tricky so you definitely need to pack an umbrella. You can buy a small and cheap one almost anywhere. Choose a small one that can fit in your bag easily. It is compact and practical.
Don't forget the sunscreen. This is especially important if you travel to NYC in the summer. You will do a lot of walking. That is just the NYC style. So a good sunscreen will be a lifesaver.
Because of the reason mentioned above, you will need your water. If you don't want to waste money on water buy a reusable water bottle. You get to stay green and save money as well.
Don't forget a good camera. You can take wonderful shots of the many landmarks, as well as of your potential new home. A camera is nothing without a good memory card.
If you are visiting in the cooler months a good sweater is a must-pack, bot for men and women. If it is really cold a peacoat is a great and fashionable choice.
Wear dark jeans because they are a fashion staple. You can combine them with anything and wear them on any occasion.
A rolling suitcase is the best choice when you want to pack as less as possible to NYC if you are planning to stay for a couple of days. However, if you are coming over for a day or two, a shoulder bag is just enough. Packing cubes are a great thing if you want to keep your things organized during the trip.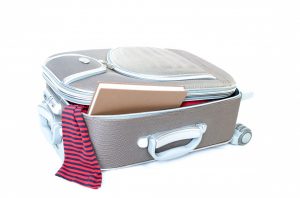 Things you shouldn't pack if you want to travel light to NYC
There are some things you shouldn't pack for NYC. Do not pack heavy books even if you want to catch up on your reading. Books can get heavy with all of that walking so Kindle is your best choice.
If you want to pack a lot of clothes, pack half the items you intended to bring. Most people pack a lot of clothes. In the end, you don't wear most of them.
You will not need those big bath towels. Every hotel will provide a clean towel. If you do want to pack one, choose a smaller towel with good absorbing powers. A smaller one is lighter in weight and it will take up much less space.
Pack only the valuables that you really need. Bring only the jewelry you know you need or are going to wear. Things can get stolen and you never know what might happen. So if you don't really need something just leave it at home.
NYC is pretty formal. Forget about clothes that are too casual. Pack your good clothes and don't forget at least one formal outfit.
However, when it comes to shoes, don't think classy, think comfy. You will be walking a lot. So your shoes need to be comfortable.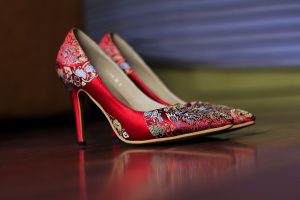 How to pack smart when traveling light to NYC
When you are traveling light you should also pack smart. We will give you some useful packing tips that are a lifesaver.
Forget about that fear of repeating outfits. Believe us that nobody is even going to notice. Even if you are traveling for a month you should pack one week worth of clothes. You are not going to miss clothes you didn't bring. Your clothes should not define you or your trip.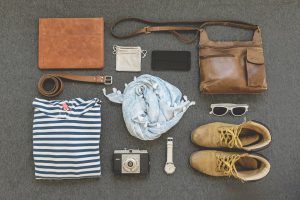 You should pack interchangeable outfits. When it comes to colors you should choose clothes in one or two color combinations. The rules you should follow when packing items are that it should fold up small. Every item should be coordinated with everything else.
When it comes to shoes ladies can pack three pairs, comfy sneakers, heels, and flats. Men can get away with two pairs. Guys should pack comfy sneakers and one nicer pair of shoes to wear in the evening.
Pack a light jacket or blazer if it gets cool. You should avoid those heavy jackets, coats or sweaters.
Rolling is your answer. We are talking about rolling your clothing items of course. This is going to save so much space in your suitcase. In addition to saving space, this will leave your clothes wrinkle-free. You can put your underwear and socks in small bags and into your shoes.

Keep your suitcase nice and organized for your trip to NYC.
So, here is some great advice for when you decide its time to do some traveling light to NYC. We are sure these will prove to be useful. Remember that minimalism and smart packing are the keys to a successful trip.