If you're moving to New York without having visited the city before, this might be the perfect post to read. We've talked about a number of things on our blog already. Hopefully, we've given you some useful advice regarding relocating to New York's affordable neighborhoods, as well as moving in general. However, there is a big topic which most enthusiastic first-time movers seem to forget. After you've settled into your new home, it's time to get used to a completely new life, right? So, we've decided to bring you a helpful post about transportation after moving to New York with NYC movers.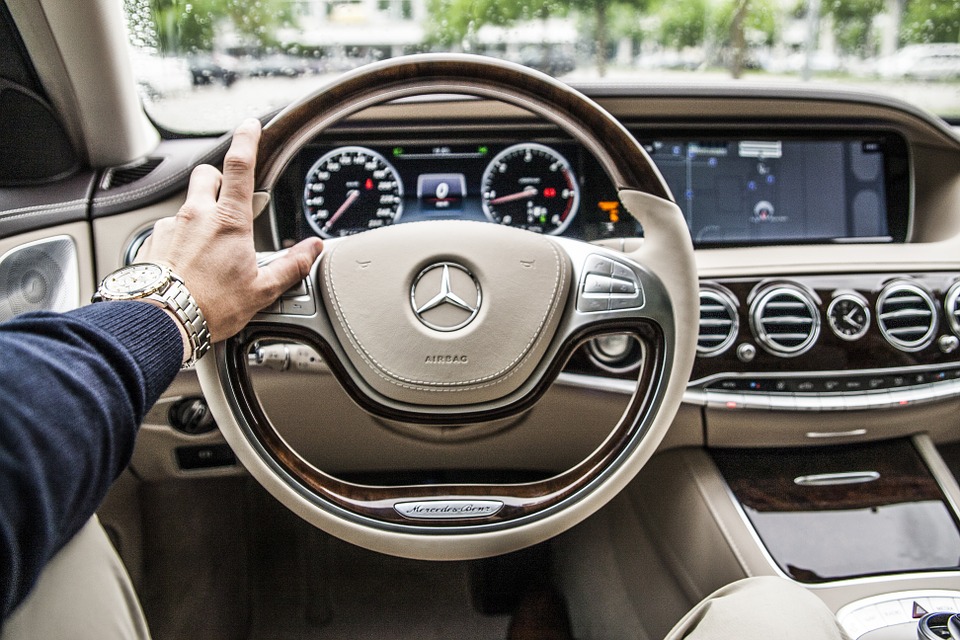 So, what kinds of New York transportation do I have available?
Like most things, transportation will vary depending on your preferences and finances. For some people, having a car to drive around the city will be perfect after relocating. Yet, others will prefer Uber or Lyft as their ideal ride. And if you ask any college student, they will tell you that public transportation after moving to New York is the most economical way of traveling. So, here are the options which will let you pick the perfect transportation for yourself:
Car
Taxi
Public transportation: Subway, bus, and tram
Transportation with a pet
If your ideal transportation after moving to New York is a car, here are some things to consider
Now, you don't need to own your own vehicle in order to drive around the Big Apple. Renting a car isn't only for journeys out of state and road trips. As owning your own transportation after moving to New York City can get expensive, there are companies which will rent a vehicle for as little as an hour to you. Of course, they will also offer a deal for over a week, as well. Though, if you aren't sure what your ideal transportation after relocating to New York is, this might be a good temporary solution. Uber and Lyft are also great, however, they can get expensive as a long-term idea. On a more practical side, we suggest that you use your Google Maps skills to navigate through New York City. Another good idea is checking out the parking before leaving home.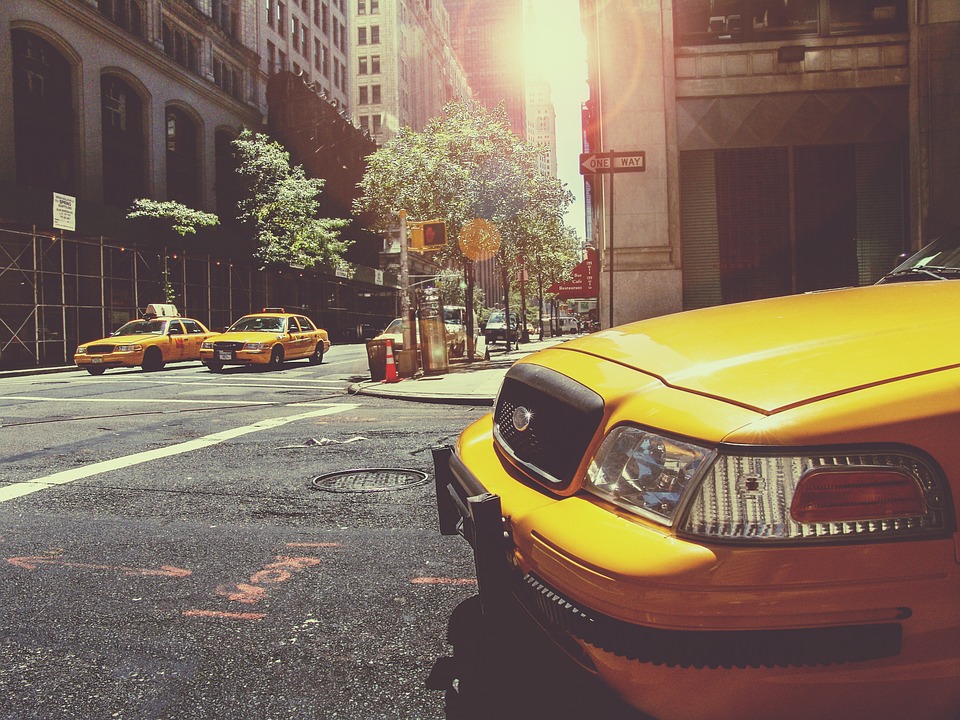 Riding in one of the infamous yellow cabs as a mode of transportation after relocating to New York is an idea, too
We've all seen our fair share of yellow taxis. And, somehow, whenever we see one, we'll usually think of the Big Apple. Though, the locals will tell you that there is another taxicab service in the city: the green Boro Taxis. The only difference between these yellow and green vehicles is that the latter won't be hailed below West 110th Street and East 96th Street or at the airports.
Taxi service isn't overly expensive in New York, especially if you're tired or tipsy. The minimum fare will start at $2.50 and increase by 50 cents, usually every minute. The increase will depend on how fast you are traveling. There are some surcharges which you should also be aware of when picking transportation after moving to New York. They will be added depending on the time of the day or the day of the week. Locals will also tell you that a regular tip is 15-20% at the end of the trip in a taxi. And, if you are hazy on how to call a cab, the doorman can do it for you. Don't forget to tip him for the service, which is usually $1.
Public transportation after New York migration is worth considering, as well
There are three options of public transportation which you will discover further after moving to New York. So, let us give you a short breakdown:
Using buses after moving to New York
Buses in New York City are run by the Metropolitan Transportation Authority. Luckily, this makes them a cheap and convenient mode of transportation after moving to the city. There are various types of tickets which you can purchase, called the MetroCard. They will initially cost $5.50, and then you may use them as a month or a pay-per-ride. Which is better for you, is up to you to decide. Be sure to read up about the MetroCard and its prices before getting on public transportation after moving to New York.
Using subways after moving to New York
The cousins of our favorite New York buses and the infamous unpredictable beasts of the city. Well, no need to fear them. They are actually as convenient and as cheap as the buses, as they also use the MetroCard. And, yes, the subways also run 24 hours a day. The good thing about them is that you can, for $2.75, ride in as many directions as you want, as long as you don't exit the system through a turnstile. And yes, you may switch from bus to subway, too.
Learning about The Roosevelt Island Tram
Another mode of transportation which you will discover after moving to New York is the tram. It is also accessible by the MetroCard and rather convenient. But, this isn't the only charm of this ride. This tram will give you an aerial view of Manhattan and Queens. Ask your Manhattan movers if you don't believe us. Something you should know about this mode of transportation after moving to New York is that it will also allow you to switch to buses and subways from it easily. And, as a precaution, be sure to memorize its hours first! It works Sunday–Thursday, 6am–2am; Friday–Saturday, 6am–3:30am.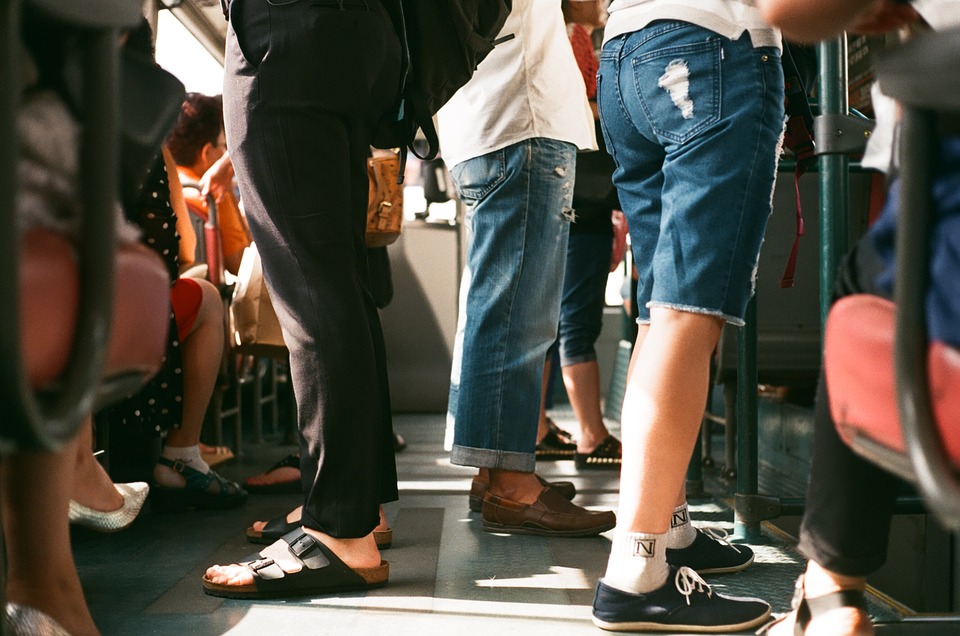 Finally, let us talk a bit about transportation after moving to New York: Pets edition
Moving with pets is usually the most troublesome part of the relocation. However, there are things to consider even after you settle into your new home with your pet. But, long story short, here are some tips about going on transportation after moving to the city with your pet:
Service animals can enter most transportation
Pets can ride on public transportation if they are in their carriers and aren't being a bother
Taxis and other drivers may allow pets in their vehicles, but it depends on them
So, with this, we wish you a happy and fully informed move to New York City!