Ah, that joy that only Friday afternoon brings is incredible! The work week is finally over, and now you have some time to relax and unwind. And, if you are located in New York, this scenario is even better; there are plenty of different weekend getaways for New Yorkers to enjoy. Today, we bring you our best picks for the places we think you should spend your next weekend at!
Weekend getaways for New Yorkers – beach edition
Going to the beach, lounging at a seaside bar while drinking cocktails is a favorite pastime for so many people. If you are one of those people, we think Newport, Rhode Island is the perfect place for you! The beaches at this New England town are pristine, and not crowded. Moreover, the food is great, and the entire town oozes with a relaxing vibe. Since life in New York can get pretty fast very quickly, letting your thoughts roam freely in a place like Newport can be therapeutic. Since Newport is three and a half hours away from NYC, Big Apple Movers suggest you get a room at one of Newport`s hotels. This way, you will get to enjoy your weekend to the max, and even have a little vacation while doing it.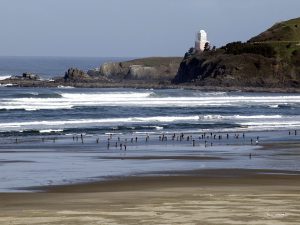 For college students, Hanover will be the best weekend getaway
Hey, college students work hard all year round. When the weekend finally rears its head around the corner, it is only natural that students would want to relax from all that studying. It doesn`t matter whether you have moved to an out-of-state college, or have lived in NYC your whole life. If you are looking for the perfect weekend getaway, Hanover, New Hampshire is the perfect city.
Hanover is the city of Dartmouth college, which makes it an Ivy League town. If you want to relax and hang out with some of the most talented students in the world, then you should stop by Hanover. It will take you four hours to get to this city from NYC, which is why having a room in place would not be a bad idea. You will get to relish in great food and even better company. What more could you possibly want from your weekend getaway?
For those of you in love, visit Finger Lakes
There is nothing like combining the relaxation of the weekend with the person you are in love with. This is a recipe for bliss, and we give you a place for achieving that pleasure. It doesn`t matter whether you are a couple that is already living together, or you have just started dating, we suggest you visit Finger Lakes this weekend. The Finger Lakes is a region that contains 11 mesmerizing lakes, spread over farmland and quaint towns.
Besides beautiful lakes, another thing iconic for this place is amazing food, combined with top-notch vineyards. As an adult, we are sure that one of your favorite activities is wine tasting. After all, who doesn`t like sipping different types of wines, and feeling posh? So, the next time you feel like enjoying amazing and relaxing outdoor activities, after which you will get a mouth-watering lunch topped with some great wine, consider Finger Lakes. Do note that it will take you four hours by car to get to this magical place.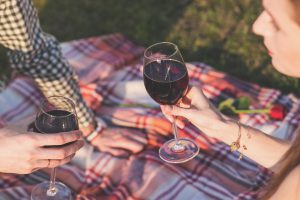 For a luxurious weekend getaway, visit Winvian Farm
Bear in mind that when we say luxurious, we do mean expensive. Prices here are not for the faint-hearted, as this mesmerizing estate sprawls over 113 acres. The resort has 18 designer cottages to offer, including an incredibly big treehouse. Whatever activity you can imagine, there is a big chance Winvian Farm has it! Whether you feel like swimming on your weekend getaway, gardening, hot-air ballooning or going horseback riding, all you have to do is ask. Winvian Farm offers a wide variety of activities that are sure to keep you occupied. Packing for such a trip could require some packing assistance NYC, as there are many activities to get ready for. To access Winvian Farm, it will take you a mere two hours. And, if you feel like splurging, you should know that there is helicopter accessibility.
Other great choices for weekend getaways
There are simply way too many getaways available from NYC to be able to mention all of them. Besides the ones we already listed, here are some other options you have as a New Yorker.
Mohonk Mountain House in New York is an all-inclusive resort for families. There are all types of activities for you and your kids to enjoy, such as yoga and tennis. To get to this resort, it would take you around two hours.
Beacon is one of the best weekend getaways for New Yorkers looking to enjoy fine art. The best thing is that Beacon is so close, that there is no need for you to spend the night if you are not in a good financial situation. You can just spend the day going from gallery to gallery, and come home at the end of the day. And, if you go too wild and buy too many art pieces, not to worry. There is cheap storage in NYC on every corner, where you can keep all the things you bought until you can fit them in your apartment.
For a popular ski destination, visiting Hunter in New York will be a good choice this winter.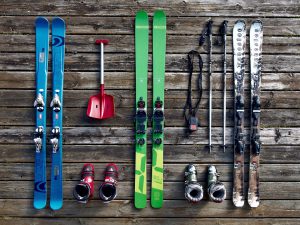 What are the options for top weekend getaways for New Yorkers?
It helps to know that if you are searching for the best weekend getaways for New Yorkers, your options are almost limitless. There are plenty of different towns and activities to choose from. Whether you want to lounge on the beach, or go skiing, there is always something to find. Just another perk of living in NYC, and calling yourself a New Yorker.