From time to time, we all need to pack our bags and go on a vacation to calm ourselves down. This trip doesn't have to last long. Even 2 days will be enough for you to charge up your batteries. What about the destination? If you live in NYC, you probably already know there is a long list of top vacation spots for New Yorkers. But, some of us love to travel during the summer, while some prefer winter more. So, how to decide where and when will you travel this time? Keep reading and we will help you find your answer.
Top vacation spots for New Yorkers in the summer
Traveling in the summer is one of the best ways to have fun. There are so many things for you to do. When you are traveling in the summer you can go to a beach and swim all day, or you can visit a city with a rich history. Maybe you can do both! So you are wondering what are the top vacation spots for New Yorkers during the summer? Here are the most popular ones.
Los Angeles
If you are in a search for some classic attractions, you must visit Los Angeles. This might be one of the priciest cities in the US but there is a good reason for it. Once you step your foot in it, you won't be sorry for traveling all the way to LA. You will want to explore its downtown which will show you that Los Angeles is a number one cultural and artistic destination. There are more than 100 different museums and for most of them, you won't have to pay in order to see the exhibitions. Since you are already in the LA, make sure you don't miss walking in one of the most famous boulevards in the world. Walk the Hollywood walk and look for the stars of your favorite actors and actresses. This will surely be one of the best weekend getaways for New Yorkers.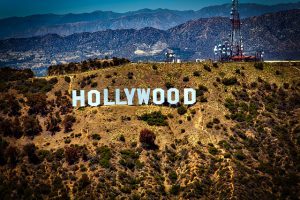 Bermuda
Bermuda is one of the top vacation spots for New Yorkers since it is the closest tropical location to the NYC. There are more than 150 islands, all beautiful in their own way. You might think you will need to spend a lot on the plane tickets but this isn't the case. There are many awesome free things you can do. For example, you can explore its culture through many art shows. After that find small family restaurants and try different meals. Ask locals to tell you where is the best food. Enjoy in long walks, and make sure you don't miss a breathtaking sunset at Daniel's head park.
Miami
If you don't want to leave the country, know that you can still get your tropical adventure. Just head to Miami! Everyone knows that Miami has one of the best beaches in the US. And let's not forget its famous nightlife. This can be a perfect getaway after moving in with roommates. Traveling with a roommate that is also your best friend is something we all need to experience. Find out why is Miami called the Magical City.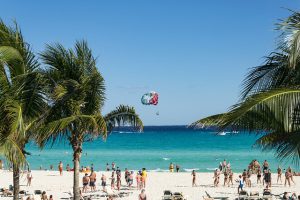 Top vacation spots for New Yorkers in the winter
When it comes to traveling during winter, New Yorkers like to stay close to their city. Even if you are moving from NYC to Florida, you will feel bad for missing the winter season in NYC. The reason is obvious. Big Apple is a place where you want to spend the winter holidays,  so there is no need to travel far away. New Yorkers love winter sports which is why they always choose to visit different Ski Resorts.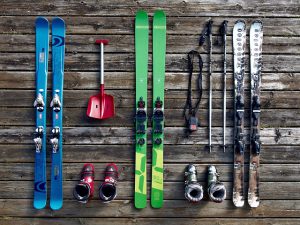 Mohonk Mountain House
Mohonk Mountain House is just 90 miles away from the NYC. It is hard to imagine that this kind of place is located so close to the Big Apple. This is a great place for spending family vacations because kids love this place. You can book a stay in a Victorian castle just as some of the former American presidents did. When you come to Mohonk Mountain House, you will feel like you are in a winter wonderland.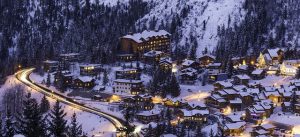 Skytop Lodge
Skytop Lodge is another great place for fans of winter sports. This resort is built in Dutch style which is why you will feel like you are no longer in the US. There are many outdoor activities that make this place perfect not just during the winter. If you are planning to go with your friends to Skytop Lodge, know that you will have the best time ever. You will have the opportunity to play paintball, go rock climbing or even find out if maybe archery is something you are good at.
The Sagamore
If you are searching for a modest winter getaway, you will most definitely have to visit the Sagamore. Even though the Sagamore is cheaper than the other destinations, that doesn't mean you won't have a good time. The Sagamore is a true gem located on a spectacular Lake George. This is a perfect place for families with small children. You can relax in heated indoor pools, play golf, basketball, or make s'mores with your family around the outdoor pit.
No matter what destination you pick for your next vacation, you will have an awesome time. You can celebrate the end of your relocation with one of the top vacation spots for New Yorkers. If you decide to do that, try to save some money on your move. For example, know where to get free cardboard boxes NYC and don't buy them. Or even organize a yard sale and save money for the next adventure. There are many great places for a good vacation, just find a good company and let the fun begin.