If you are a pet owner, you should seriously consider relocating home to the Big Apple. The reason for this is simple. Off-leash dog parks in NYC have no equal. Whatever it is that your dog needs, New York has got you covered. From running wild to meeting new canine friends, your dog will have the time of his life. Rest assured that both you and your lovely bundle of joy will enjoy daily strolls in some of the top off-leash dog parks in New York City!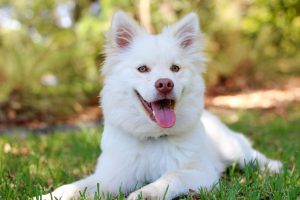 Central Park – Number 1 on our off-leash dog parks in NYC list
No list of stunning parks can be complete without the all-time-favorite – Central Park! This unique park is a true attraction for both dogs and their owners. There are a total of 23 areas of the park where you can unleash your pet and let them have some fun! And, as a cherry on top, there are even 13 amazing dog fountains to admire. What more could a dog and his owner want? Did we mention that Central Park is crowded on any given day? With NY being one of the best US cities for millennials and the popularity of this park, you are bound to make new friends, all the while letting your dog blow off some steam.
Sirius Dog Run – A park with a touching story
Located in the Financial District, Sirius Dog Run is an off-leash dog park in NYC with a heartfelt story. It was made as a monument to one of the fearless dogs who participated in the rescue attempts of 9/11. So what is it that this special park has to offer? Besides mesmerizing nature with lots of trees, Sirius Dog Run also has a paved path for your dog to run on. Moreover, there is also a dog wading pool that fills up and empties on a set schedule. And, its location is particularly handy for business people, who do not want to skip on quality time with their dogs because of a busy schedule. Needless to say, this is an NYC off-leash dog park we always love coming back to!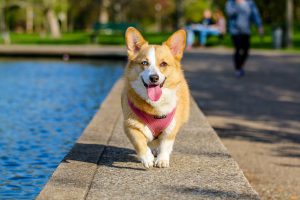 Dyker Beach Park – A park with a comeback story
A few years ago, no one would have guessed that Dyker Beach Park in Brooklyn would top our list of the best off-leash dog parks in NYC. However, nowadays, this park has it all. Dyker Beach Park offers two separate areas for big dogs and small dogs, a fountain and places to seat for the proud owners. What a better way to have cheap fun in New York City than to watch your dog enjoying themselves, while you chat up the other owners? Just remember not to leave any waste behind you, as strong efforts have been made to transform this park into what it is today.
Chelsea Waterside Park – The one for adventurous dogs
Located in Manhattan, this park offers different obstacles and rocks for the adventuristic dogs. It is famous as a park with an interactive design, which is why it is a favorite among the owners, as well as dogs. Hey, you can even play hide-and-seek if you want! The options are limitless. Chelsea Waterside Park is a true testament to the saying `the smaller, the better. And, we couldn`t agree more, which is why we consider this park to be one of the best off-leash dog parks in New York City.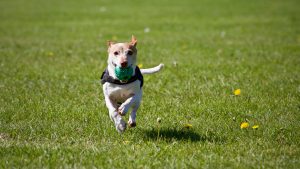 Madison Square Park – One of the smallest of the off-leash dog parks in NYC
Just because this park is not massive in size it doesn`t mean it is not one of the favorites. In fact, this one has been around for quite some time. Maybe that is the reason for its popularity. Or, maybe, it is all the fun you can have while watching your dog run free. Moreover, the park is gated, so there is extra security for the two of you. Again, there is plenty of seating space, which ensures you too will have a good time. Visiting Madison Square Park at least once is one of the best NYC moving tips we have to offer.
Tompkins Square Dog Park – The oldest dog park in NYC
What better way to end our list than with the oldest dog park in New York City? Tompkins Square Dog Park has been around since 1990. Impressive, isn`t it? In fact, it was the first off-leash dog park in NYC. Now that you know all of this, it is easy to see why this park is crowded to this day.
They say that old habits die hard. You can bet that people who were pet owners when Tompkins first opened still faithfully choose this park over all the others. But, besides being the oldest one, this park is also among the best of them. Tompkins Square sports a lot of free space for dogs to run, places for the owners to sit and chat and so on. And, did we mention that it is located in the East Village? Talk about a good location. It does not get better than East Village.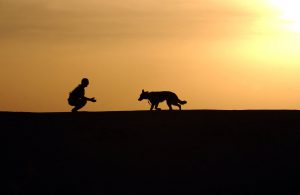 Honorable mentions
West Village D.O.G is also one of the best off-leash dog parks in NYC.
Make sure to visit Hillside Dog Park, as well.
Mercer/Houston Dog Run, which is a members-only club.
Prospect Park, with large and grassy fields.
The conclusion
When it comes to New York, there are so many things a person should see. Top museums in New York City, for example, will always captivate your attention. The same goes for the top off-leash dog parks in NYC that you can see. You have to see them in order to believe us how amazing they are. So what are you waiting for? Hire Big Apple Movers NYC and start your New York adventure. You can only enjoy the NYC lifestyle if you live in it.