If you just moved to New York city or you are planning to move to NYC, you also probably wonder what you can when you finish unpacking. Of course in the city that never sleeps, there is always something to do. However, this is also the city of culture and art, so it would be the shame not to use this opportunity to visit some of the most popular and the most interesting art/culture museums. After you finish unpacking (Big Apple Movers NYC can help you with packing and moving), dedicate your free time to visiting some of the top museums in New York City. And how to know which ones are the best? Here is our guide.
Before you start visiting top museums in New York City
Before you even start exploring the city and visiting the attractions, be sure to prepare for it. It is important to check the prices and available tickets if it is necessary. If possible, buy tickets online or reserve them, so you don't have to wait in lines. This is especially important when there are many tourists in NYC and can be very crowded.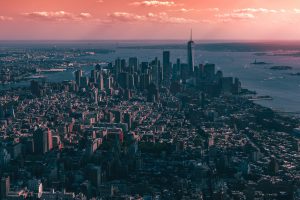 The Metropolitan Museum
When you go to Paris, you visit Louvre. When you come to New York City – you go to "The Met". This is the number one attraction in New York City when it comes to culture and art – with 6 million visitors every year. The building itself is really something you should see – built in the Gothic style, with magnificent entrance and steps. This museum contains nearly 2 million works of art from different points in history, and some of the most popular ones are Medieval and Egyptian art. On Metropolitan Museum website you can check what are the upcoming exhibitions, so you see truly interesting pieces of art. You can choose both guided tours or pre-recorded tours so you can go around the museum at your own pace. Tours are an hour long and conducted in several languages.  Furthermore, it's location is almost perfect – right next to the Central Park!
Museum of Modern Art
Even though it has fewer visitors per year than the famous Met – "only" 3 million, this is also one of the top museums in New York City. The art presented here is modern, and sometimes way too modern for some people to understand it. Some of the artists presented here are Vincent Van Gogh, Warhol, Picasso, Monet, and others. Here, you have the option to come in for free, so be sure to book your tickets on Fridays from 4 pm to 8 pm. Even on other days, you can buy tickets online and avoid waiting in long lines. The exhibitions that happen here are always changing, so be sure to check their website to see the current ones when you decide to go. You also need to know that you can take photos, but without flashes, tripods, camera poles, or make videos.
American Museum of Natural History
Another star among top museums in New York City with around 5 million visitors per year –  the American Museum of Natural History. This one is heaven for all the nature lovers. It gives you a unique view of the history of both animals and humans and a huge collection of scientific research. Many different exhibitions happen throughout the year, so be sure to check their calendar and see if there is something you find interesting – and we know there is! From dinosaurs, deep ocean creatures to Amazon secrets – many fascinating facts about our beautiful planet. The museum is open every day from 10 am to 5.45 pm, and you can buy tickets both onsite and online. There are different kinds of tickets, but if you want to go around the museum and also see special exhibitions, films, and Space show, it will cost you $33 (adults).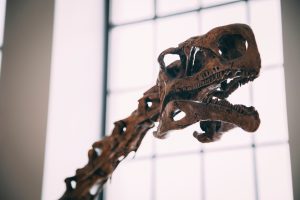 Museum of the City of New York
For somebody who plans to live in New York, it is important to know about its history. That's why the Museum of the City of New York is our top recommendation. Here you can find carefully collected items that tell the story about the history of the city. The items that you can find here are not only about buildings but also about the famous people of NYC and their life. On their website, you can read stories about New York that will surely give you a different perspective on this city. The museum is open every day 10am-6pm, and the adults need to pay $18 to come in.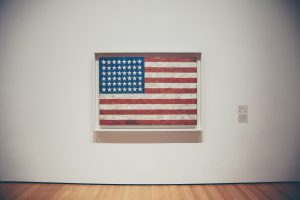 Moving to New York – here's what you should know
If you are planning to move to New York City and be able to explore all its museums and attractions, you need to do it properly. We advise that you pick one of the best moving companies in Manhattan and have no worries. They will take care of all your needs when it comes to packing, moving and unpacking in New York. Moving is never easy, so getting help from Big Apple Movers NYC will make the situation much easier. After you finish the moving process successfully, you can celebrate by visiting top museums in New York City from our guide. Enjoy!