Life in New York City can be a great adventure. By just walking down the streets you can see so many tremendous things. It offers opportunities you couldn't possibly have in any other city in the world. Wandering the streets is almost as if you're traveling the world since the diversity of people you'll see on your way is huge. No matter the time during a day or night, the city is equally alive. It gives the impression that you're never alone here. Moreover, the creativity is being expressed in many different ways throughout every borough. It is impossible to stay uninspired by it. Furthermore, NYC area is one of the best for those who would like to pursue their education and bring it to a higher level.  In addition to this, college dorms in NYC also offer a unique experience for every student. Move to NYC and enjoy your college life!
Pros and cons of life in college dorms in NYC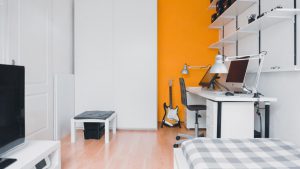 Most people who have had experience living in a dorm would tell you that it was a quite unique experience. Unique could go both sides – having a positive and negative connotation. We'll present you a little bit of both. Hopefully, this will give you a hint what you can expect from college dorms in NYC.
Pro-sides of being a college dorm resident
Now, bear in mind that these things can differ depending on a type of a person you are. However, most people agree on the following:
Freedom
If you're a newcomer in New York, the sense of freedom could be one of the biggest advantages (and before you move to NYC, make sure you read NYC moving tips and properly prepare for such an adventure). When transiting to an adult stage of life, you'll finally have the opportunity to feel how is it like to be on your own. Noone will make decisions for you. However, this is a great responsibility, and you should be smart and know how to act according to it. Remember, you're a grown-up now. Truth to be told, this is the period where you will grow the most. A time where you will get to learn how to completely take care of yourself, and deal with serious life issues.
People you'll meet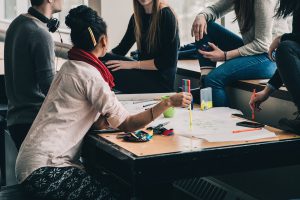 If you're an outgoing person, going to college and living in a dorm will be like a paradise for you. Every day you'll get to see tons of people swirling around the campus and inside the dorm. Usually, as a freshman, you will have a roommate, and it would be a great thing if the two of you would get to be on good terms. Most often if it turns out to be that case, you'll get yourself a friend for a lifetime. Also, as we mentioned before, the dorm is filled with students from all around, so we're sure you'll soon find a group of friends you'll hang out all the time. Even if you've moved to a dorm somewhere from NYC area, this is a place you'll get to know an amazingly large and diverse group of people.
Being lonely is out of option
If you've come from afar, and you don't feel like going back home for holidays, don't worry. There's always someone who'll be staying in a dorm. If you have never had a chance to hang out often with this person, now you have it. Who knows, maybe you've found yourself another friend.
Disadvantages
Alright, there are some things about dorms not everybody likes. For example:
Room comfort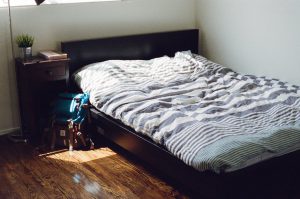 Some people just pay attention to the slightest details. It's true that some dorms are not as furnished as some high-end hotels. Sometimes the beds are not the most comfortable, but there could be ways to make an agreement with the management of the dorms and bring your own bed, for example. In this case, make sure to hire a reliable NYC moving company which could provide you services of relocating all the stuff you'll need in the next period.
What's positive about this story is that you'll have a chance to arrange the dorm room the way you prefer.  Like this, you'll give your personal touch to the room. It's always better to spend time in a pleasant environment.
Noisy all the time
Since many people go about the dorm 24/7, you can expect a lot of noise. In times of important exams coming up, this can be a great problem…if you have issues concentrating. However, most college dorms in NYC have at least one study room or a library which can be your hideout and shelter that will offer peace and quiet.
It's never your turn for the laundry
Well, this can be annoying, we admit. Most dorms simply do not have enough laundry machines. That means that the queue for waiting to put your laundry can be long. You'll eventually get there, so try to turn this situation into an advantage. While waiting, bring that book you need for an exam, and study. Or, start a conversation with someone who's in the same sauce like you.
Top college dorms in NYC
All the disadvantages that we have mentioned could be minimized if you find yourself in a good dorm. All the advantages are multiplied, too. By some statistics, one of the best dorms is found at:
 American Musical and Dramatic Academy which has a great capacity.
Students who will attend Berkeley college and have gotten the right to live in a dorm can expect great conditions. Although it's not the biggest dorm, it can still meet all the expectations.
The similar situation is in the Bernand college dorm, which is the smallest of all the three we have mentioned so far, but you'll find yourself in one of the most beautiful locations in Manhattan. What's better than that?
Columbia University is exclusive in every aspect. You'll receive the top of the class education, plus the comfort of the dorms.
Seeing some of the advantages and disadvantages, as well as some of the best college dorms in NYC, you can now start preparing for your college life and take the best out of it. Don't forget to study!