Many New Yorkers dream of visiting Europe one day, and maybe starting a new life there. Considering how vibrant New York City is, finding a perfect city in Europe for expats from NYC is a real challenge. Every international moving from NYC is difficult, especially when moving to another continent.
A true New Yorker is not easy to impress when it comes to finding a perfect city to live in. There are many factors to consider, such as logistics of the long distance move from NYC, the cost of living in the new city and the overall living style. Many European cities are filled with American expats happy with their new hometown. Every city in Europe has something different to offer.
If you're planning to relocate from New York to Europe, consider hiring the best professional moving services in NYC to help you move there. Moving long distance from New York is not an easy task, so make sure to keep reading and find out which Europian city is most suitable for expats from NYC.
London, home of many expats from NYC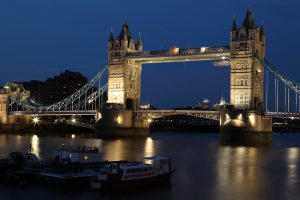 The capital of the United Kingdom is a city famous for New York expats. Many celebrities, businessmen, artists and other expats from NYC come to London looking for a fresh start. This city is known for its multi-cultural society. It's not a secret that as a New Yorker in London you will find your own way of living, no matter what you do for a living.
Most expats from New York say they're delighted with London food, whether it's street food or fine dining. Besides, London is one of the most culturally diverse cities in Europe, which makes it very popular among New Yorkers. If you're used to New York average rent cost, prepare for spending more money on your housing in London, since it's famous for high-end neighborhoods and very high cost of living.
Paris, the city of romantics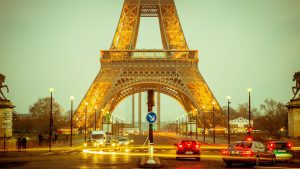 Speaking of cultural diversity, Paris is home to so many European and American expats. This city is famous for its casual lifestyle and culturally diverse society. If you are a romantic and love the bohemian lifestyle, Paris is the perfect city for you to live in. Expats from NYC who moved to Paris say they enjoyed the Paris architecture and scenery, as well as the laid-back coffee places where you can relax.
If you're an artist expat from New York, you will love Paris. People in this city love socializing and discussing food, society and most of all, tasting food and wine. Many people consider Paris as a cliché city that serves for the most romantic holiday getaway. Whatever time of the day is, expats from NYC can find their own "place under the sun" in this city.
Vienna, cultural center of Europe
The capital of Austria is home to many expats from all over the world. Vienna is not only the European center of many history and art. It stands as one of the most cultural and ethnic diverse cities in Europe. For many expats from New York, Vienna offers the lifestyle for anyone. It is best for expat businessmen, considering it's very high living standards.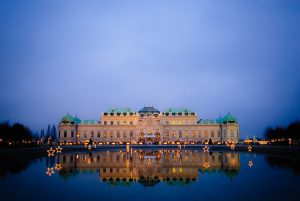 Every New Yorker who's in love with winter holiday season will be more than happy to settle in Vienna. This city's street lights and Christmas decoration is what makes it so charming. Besides, Vienna's famous apple pie will impress every true New Yorker.
If winter is not your favorite time of the year, Vienna offers many historic gardens and landmarks that you can never get tired of. The capital of Vienna is great for walking or riding a bike all over the city. No matter what you do for a living, a typical day in Vienna is everything but boring. Meeting other cultures, enjoying the outdoor walks and European culture is what this city's all about!
Madrid, the city of passion and food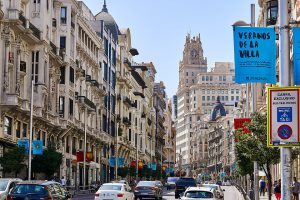 For expats in New York who are looking for finding new friends, Madrid is the city number one. If your lifestyle in New York is all about mingling, socializing or your job requires meeting new people, you'll feel at home in Madrid. Although Madrid is struggling in the Working Abroad index for the last couple of years, this city is perfect for freelance jobs.
Madrid is also famous for its shopping, astonishing food and neighborhoods. Living in Madrid could be pricey when it comes to renting an apartment. Luckily, there are many affordable suburban neighborhoods to live in. Wherever you choose to live in this city, you will be able to find many English-speaking communities.
Berlin, perfect for young freelancers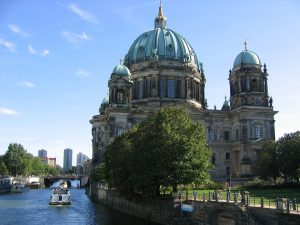 This magnificent city is famous for many expats from NYC who live here. Most of Americans who came to live in Berlin are young artists, start-up business professionals, and many, many students. German society, especially the one living in Berlin is famous for being very friendly and open-minded. They can become friends with expats form NYC easily. Having said that, it's not a surprise that many young people from Brooklyn choose Berlin as their top destination.
Considering the average cost of living in New York, expats from NYC are pleasantly surprised to find living in Berlin pretty affordable. This applies to rent, food and transportation prices. Similar to the one in Madrid, the public transport network is excellent. Berlin is the city where most of the people speak very good English, so the language barrier is not something to be concerned about.
Amsterdam, "the happiest place" in Netherlands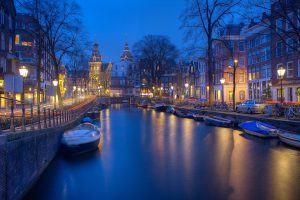 The capital of Netherlands is famous for being one of the most fun cities in Europe to live and work in.  Despite the pretty high tax rates in this city, finding a job in Amsterdam is not very hard. That applies especially to the field of technology. Just as in Berlin, many Netherlands residents speak good English.
Housing prices in Amsterdam are similar to those in New York City. Expats from NYC who are looking to move to Amsterdam will find it pretty affordable. For those who want to move with their family from NYC to Amsterdam, work and family life balance is what this city is famous for.