Renovation mistakes aren't only costly, but they can delay the whole project. Doing everything by the book is good insurance, but not even that is a guarantee. If you are doing major structural remodeling, there's no telling what lays under the surface of your home. While there are many mistakes you can make during this project, this guide will present you the top 5 renovation mistakes along with the best ways for avoiding them.
Top 5 Renovation Mistakes
When you are renovating your home, there is a lot of things that can go wrong. Especially with old fixer-uppers. You won't know what will you find when you lift the floor or tear down a wall. Maybe everything will be in order, or maybe the whole hell gets loose. Expecting the unexpected is the only choice to save your nerves.
Good organization is the key to successfully remodeling, and avoiding these biggest 5 renovation mistakes will get you on right track:
Hiring the wrong contractor
Not planning for the unexpected
Skipping the permit
Choosing aesthetics over function
Continually changing your mind
Hiring the wrong contractor is the biggest of the top 5 renovation mistakes
When you are renovating a house, the contractor you are hiring is crucial. That is why you need to take some time and really do your research. If you don't know where to look at, ask any of the company that is providing moving services Brooklyn. The professional movers are cooperating with other businesses, including the home renovation ones. Since they are looking to offer comprehensive services to their clients, the movers usually have a listing of the best contractors in area in case the customer needs one.
Keep in mind that choosing the right contractor can take some time. However, this will make or break your renovation plans. A great contractor will have experience and knowledge to quickly and efficiently resolve any renovation problem that may occur in the process.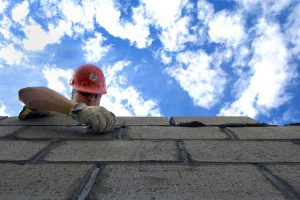 On the other hand, choosing the wrong contractor can cause you all kind of trouble. It is the worst of the top 5 renovation mistakes. From big, unplanned expenses to a poorly executed job – there's no telling what is in store.
So do your due diligence and thoroughly vet multiple contractors before choosing the most suitable one. Get renovation estimates, check references, read online reviews, and verify that each contractor is bonded and insured. It is the same drill as when you pick perfect movers or choosing services like packing NYC.
Beyond that, take your impression in regard also. Choose the contractor with whom you feel most comfortable. The one that is professional, easy to contact, transparent when answering your questions, and is willing to sign a contract.
Not planning for the unexpected
Let take for example that you wish to make additional storage space in your NYC home as a part of your renovation plans. In that purpose, you will be remodeling your cellar or your attic. You have the plan and you have a tight budget. Now imagine all the scenarios that can go wrong. There can be termites in the wood, dangerous mold in the corners, pests in the walls, twitching electric wires or leaking pipes. None of to noticeable on the naked eye, but once the walls go down and the floors up, the problems start piling up.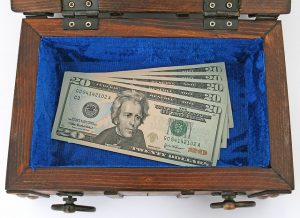 During the renovation, problems are very common, and you have to prepare for them. Not preparing yourself for the negative outcome is one of the top 5 renovation mistakes that can cost you a lot.
Experts advice is budgeting  10% – 15% more than the project cost estimation just for possible incidentals. That way, if something does happen, you will have the funds to handle it. If it doesn't, you will have some extra cash after the renovation.
Didn't get the permit? One of the biggest 5 renovation mistakes is made
If you are thinking to start any construction remodeling to your home without the permit by the local authorities, you are making one of the biggest 5 renovation mistakes at the very start. Surely, they can be expensive and delay your renovation plan due to the slow processing. Either way, permits are mandatory for most of the NYC renovation projects. When you don't have the necessary papers allowing you to remodel your home, inspections by local authorities can slow down the work or even bring it to a halt altogether.
A good contractor will most likely take care of the permitting for you. However, that doesn't mean you can lay back and forget about it. As a homeowner, it is your duty to verify all of the correct permits are in place before the reconstruction begins.
Choosing aesthetics over function
Everyone wants a kitchen or bathroom that looks like it belongs on the cover of the magazine. However, when you're remodeling, there is such a thing as getting too into aesthetics. Making your renovation to look fabulous, but forget to add a function into the equation, will make this whole process useless. It is possible that you will have to do it all over again. That is the money, time and effort that you can't get back. Remember that not all innovative ways to upgrade your apartment will maybe work for your home. Instead of doing something two times, do it right from the first try.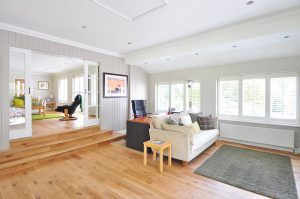 If you are struggling to envision the combination of aesthetics and functionality, put them in the paper. Or even better, use some of the design programs available online to create your perfect home. A good way to develop comprehension about the space is playing The Sims 4 game. While it might sound silly, this entertaining release is a great practice when you are planning a home renovation.
Constantly changing your mind
Small strikes of inspirations that have no major effect on the course of renovation are ok.
Changing your mind drastically isn't and it can cost you a lot of time and money. Especially if the contractor was already in the middle of working on the feature you suddenly want to change.
This isn't a project where you can't be indecisive. Sit with your ideas for the project before you even hire a contractor. Make a plan, stick to it, and you'll be avoiding one of the top 5 renovation mistakes.