Are you looking for tips on how to remodel an attic? But how do you want your attic to look like when you're finished? Do you want to turn it into a living area, children's room, playroom or maybe gym? If you have enough space you can maybe split it into several rooms. There are many ways that you could remodel your attic. It is maybe the most popular New York home improvement. And the amount of work that you will have to invest in remodeling an attic really depends on two things. The size of your attic and what do you want to turn it into. And the cost of remodeling an attic depends on required materials and your set of skills. You don't have to be particularly handy with the tools. You just need to find some helping hands, find instructions on the internet and do it slowly.
Remodel an attic – lose a storage space
Attics are usually cluttered and used as storages. You need to count in that you'll lose a lot of storage space once you turn your attic into a living area. How do you plan to solve this? Don't count on your basement to replace your attic as a storage area. Basements are usually wet and moisty and basically create a very different environment than attics. They are not really suitable for storing wood, electronics, clothes, books or any fine valuables. So, you will be in a problem when you lose your attic for storage. If you don't have a garage that you can use as storage your only solution is to rent a storage unit. Renting a storage unit is not expensive and could be a great solution for your items. If you have some valuables, fine art movers will carefully pack them and transport them to a storage facility.
How to start with attic remodeling
Remodeling an attic, at first glance, seems like a daunting task. And it probably will, but if you find enough helping hands you could do it on your own. One of your first tasks will be to clean the area and separate the valuables from the trash. If you need, you can search the internet to find moving boxes Brooklyn to pack the valuables.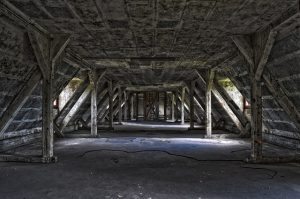 Once everything is packed and space is clear of all items you can have a good look at the state of your attic. Check the roof for leaking, because that is one of the most usual problems with attics. Check the walls and floors. If you plan to turn it into a normal living space you will have to remodel everything. Here are the things that should be done when remodeling an attic.
Check the roof for leakages. If you want to remodel an attic the most important thing is to make sure that you have a dry area.
Add roof windows if you don't already have them.
Add good insulation.
Install new floor.
Add heating and cooling.
Make new electrical installations.
Install new lights.
Make walls and ceilings.
The roof must be in perfect condition when you remodel an attic
The most important thing to do when you plan to remodel your attic it to make sure that the roof if rain proofed. If you happen to find leakage on your roof go downstairs, sit on your computer and find professional do fix your roof. It is really not advisable to climb the roof on your own if you are not a professional. Don't be sorry to spend a little money when your life is at stake.
Illuminate your attic
After you make sure that your roof is at the best possible state you can start thinking about properly illuminating your new space. Although the roof windows are expensive this is one thing you shouldn't save money on. Attics are all about light so try to add as many windows as you can. If you plan to later split your attic remember to place a window in every room. Also, there are some fantastic solutions that can turn your roof window into a small terrace.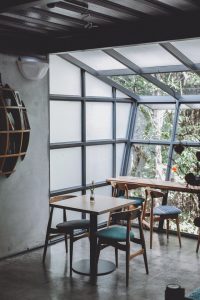 They are a little bit expensive but if you want to make your new area as cozy as possible you should make a small investment.
Add good insulation when you remodel an attic
Next is thermal insulation. Attics have big problems with heat in the summer months, even more, that the cold in the wintertime. But that too is a problem. So make sure you put good insulation on the ceiling, walls and on the floor.
Heating and cooling your attic
After you put good insulation you will have fewer problems with heating and cooling. But just insulation is not enough. You will have to install some sort of heating and cooling system.
Flooring
When you finish with putting insulation you need to take care of your floor. Like in most attics, your floor will probably be unusable. If the state of it is not that bad you can consider only covering it with carpets. But most of the times that won't be enough.
Electrical Installations
Making good electrical installation is another important thing to do when you remodel an attic. Your old attic probably had only one wire for the lightbulb and that's it. If you want to turn it into a living area you will have to do some wiring.
Add additional lightings
When you don't have enough roof windows you will have to compensate for the lack of natural light with artificial. If you plan to install a flat ceiling you can put the lights above you.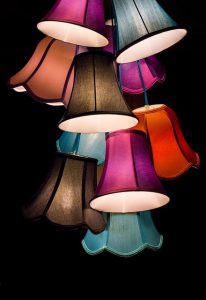 If not, you will have to put your light on the walls. That is not the best solution so you will probably have to use some additional light sources, like lamps, to help you illuminate your space.
Walls and ceilings
After everything is done you only need to take care of the walls and ceilings. When you remodel an attic the walls are the last thing to do. There are many drywall solutions and if you've never done that you better leave it to the professionals.
When you remodel an attic do you need a professional moving company
When you remodel an attic you will need help from a professional moving company. After you empty your attic your items will need to be transported to your storage facility. So if you had some large pieces of furniture or other large items you better call professionals.