If you are planning a move to Staten Island you should know that it doesn't come cheap. You should investigate and find the best moving and storage NYC companies out there. A good and reliable moving company will make the moving process much easier for you. After you compare the companies you can start thinking about how affordable they are. Some of the companies offer services at lower prices than others. Your goal should be to hire affordable movers in Staten Island. We will give you tips and hints on how to hire your affordable movers. You will understand how the process works and what steps you should take.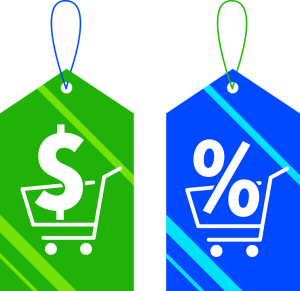 How to hire affordable movers in Staten Island
There is no such thing as a free move, but you can hire affordable movers if you are wise enough. First of all, start looking for movers as early as possible. If you start early you will get these benefits
You will be more flexible. You can set the moving date at the right time.That would be the off-peak season and it is from September to May. Focus on the second and third weeks of the month. Good periods are also weekdays, national holidays and first or last days of the month.
Discounts will be possible.If you book a moving company early they will probably give you a discount. You can even get discounts from storage professionals in New York is you book early.
You will have a better choice. Affordable moving companies will be the first one to get booked.If you book a couple of months in advance you will have a greater and better choice. And remember that you should never hire movers last minute.
Always get recommendations
You should always look for recommendations.The best kind is word of mouth. People who had experience with the company can give you the best reviews. You should definitely access the websites with moving company reviews like Yelp. Online reviews will be very useful. Ask about what people liked and disliked about the moving company. You should also ask about the prices and estimates and if the price stayed fair and the same.
Small local movers are a cheaper choice
Big moving companies are reputable and professional. However, they are more expensive. Large companies are more experienced and are members of different organizations like AMSA. They will make sure that everything goes smoothly and that they charge what they estimated. On the other hand, local movers are smaller and less renowned.However, they will probably give their best to provide the best service possible because they are building a positive reputation. They know that large companies are a great competition so they will probably lower their prices to attract customers. To sum it up, you will get great service at affordable prices.
Get several in-home estimates
After you make a list of several potential affordable movers in Staten Island ask them about estimates. You should never do this over the phone. Customers can request that representatives of moving companies come to their house for an in-home estimate. This is a great idea and once they are there you should
Show them everything that should be moved and transported, lifted and packed
Give them information about fragile things and obstacles and difficulties in and around your house
Ask about all of the important details like the date of the move, extra fees, insurance, delivery time.
Compare the estimates offered and choose the most affordable one. If a moving company offers a deal that is too cheap they could be rogue movers. Be extra careful not to be scammed.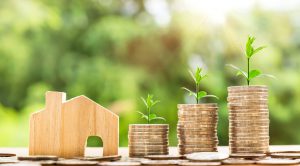 Ways to save money when hiring affordable movers in Staten Island
If you want your move to be as affordable and cheap as possible you can use some of these tricks. For example, you could do your packing yourself. When you wrap and pack yourself be sure to do it carefully. Instead of buying bubble wrap you can use towels, old blankets, and sheets or newspaper. This is a good way to make your move more affordable. The moving company charges extra for packing so doing it yourself is a great way to save money.
Hire a transport-only moving company
If you think professional movers are too expensive for you there is another more affordable option. There are some moving companies that offer transport only options. The moving company will leave a container in front of your house. You will get several days to load all of your belongings. After that, they will drive the container to your moving destination. However, after that, you are on your own again. You will have to unload the truck and get all of the things inside of your home.
Get rid of the unnecessary stuff
When movers do the packing and transporting they will charge by the hour. Even the most affordable movers in Staten Island work by these terms.  The more things you have the more time they will need to pack and load everything. Hence, the more money you will spend. Lower the number of things you are moving. You could get rid of the unnecessary things in different ways.
 Organize a garage or yard sale and sell all of the things you don't need. You could also sell items online. This way you will earn money and fund some of your moving expenses.
How about donating your stuff to charity? It is not only giving but also getting because you will get something out of it. The state is going to give you a tax deduction if you donate. So this is your typical win-win situation.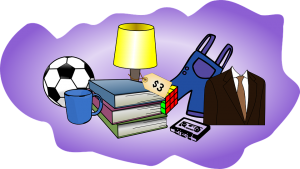 Find free boxes and an affordable storage unit
Packing materials can be expensive. However, if you are wise and economical enough this doesn't have to be the case. If you put in that extra little effort and find free boxes you can save some money. You can get free boxes at your local liquor store or supermarket. Storage is also an important part of the moving process. So try to find affordable storage units and this will help you save more money.