All the commotion, obligations, things we forgot and things we should do make moving a chaotic ordeal. Imagine how our pets must feel. Experiencing all the same discomforts as we do, without actually knowing why. Must be terrifying and confusing. In order to make this process easier on them and on you, follow these tips and hints for moving with a pet.
Plan ahead when moving with a pet
Preparation is the key to every good move. Especially the one with your pet. Make sure you are ready and that you have a backup plan for transporting your pet.
Check local pet laws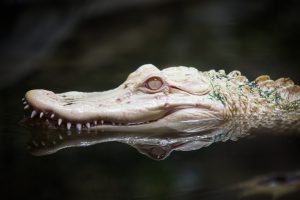 When moving with a pet always become familiar with the pet laws which apply to your new location. Pay attention to leash
laws and breed bans that may be in place. Your landlord could love animals, but some neighborhood associations or local governments might not allow the breed.
Precautions
Have your pet chipped and have your information visible on its collar in case the unspeakable happens. The collar should have a phone number or e-mail since your address will not be valid. Other than this, you can keep a current photo at hand.
Visit a vet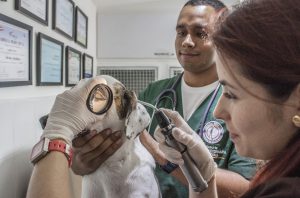 Bring your pet to a checkup with your vet. Get all the necessary paperwork such as the vaccination sheet, all the prescribed medication for your pet, etc. Also, ask your vet to recommend someone to take care of your pet in your new neighborhood.
Identification
When moving with a pet ensure that your pet has all the necessary identification.
Prepare your pet
All the planning in the world isn't going to cut it if your pet freaks out and bolts on moving day. So, in the weeks before the move you can prepare your pet so it knows what to expect. The least you can do is to crate train your pet.
Leave boxes around
In the weeks before the move, leave boxes around to help your pet get accustomed to them. Slowly start packing things you don't use every day. Your pet will lose it if all the stuff in your home is gone in one day.
Conditioning
Train your pet according to the limits of your new home. Housetrain it if your new home doesn't have a yard. If you have a dog and are not moving far, walk your dog in the new neighborhood. Introduce it to your new neighbors and their pets. Make sure it's not afraid of them.
Medication and gear
When you take your pet to the vet, ask him if it's possible to get some calming drugs for your pet. These may help with preserving your pet's sanity on a long distance move. Also, look up some anty anxiet gear for your pet online. Never give your pet medication that is not approved by your vet.
Moving day
After you've hired reputable movers New York, leave your pet at a friend's place or a daycare for pets. You don't want it around when you are packing up the last few things and loading everything into the moving truck. You can always pick it up when you're done. This will reduce the stress on your friend, and seeing you again will make it happy.
Moving with a pet by air
A lot of airlines allow pets on board their planes but some offer better conditions than others. Compare companies and decide which one is the best for you. If the size of your pet's carrier fits the onboard requirements your little friend can stay with you in the cabin.
For longer hauls and bigger pets, your pet will go in the baggage compartment or will be shipped as cargo. Read the airlines instructions and requirements for the appropriate carrier for your pet. You might need to be able to fit water and food in it for longer distances. Also, be aware that the weather conditions affect pets transported in the cargo hold. If it's too hot or too cold, it may be bad for your pet's health to be moved like this. Plan your move accordingly when moving with a pet.
Moving with a pet by land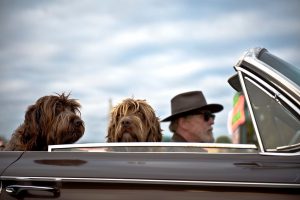 This is probably the best choice. It's cheaper and keeps your pet closer to you in case of emergencies. To have a successful move with your pet, you need to have a few things to make the long drive to your new home fun and easy. Make sure your pet is secured while in the car. You don't want it to deconcentrate you while driving. Get a carrier, crate or a car harness for larger pets, and start getting your pet used to it. Make a few short trips with your pet in the car to show it there's nothing to be afraid of.
Things you'll want to have handy when moving with a pet:
Food and treats
Water
Bowls (you can get compact travel bowls)
Paper towels, toilet paper or tissues
Towel (in case it rains)
Your pet's bed
Favorite toys
Plastic waste bags
First aid kit
Leash
Remeber to make regular stops to exercise your pet and let it out to relieve itself.
Adjusting
After arriving with all your moving boxes in New York City, give your pet a few hours of your attention. Introduce it slowly to the new home. Make sure it's well fed and all its needs are met. And when you start unpacking, leave your pet in a quiet spot in your home. Don't stress it out. If you have a cat, you'll want to limit its access to rooms around the house. This way it won't overload its senses and it will have some new rooms to explore after it gets bored of the old ones. If you have a dog, walk it around the house/block immediately after the move so it can get to know your new neighborhood.
Even though moving with a pet can be a hassle, it is quite worth it. You are starting your new life, and it is great that you can enjoy it with your pet.