It's snowing outside. Trees and houses are decorated with New Year's decoration. You can feel the scent of cinnamon and hot wine everywhere. Yes, winter is definitely one of the most beautiful seasons. But apart from being beautiful, winter can be very cruel. Its cruelty affects not only you but also your home. You must have faced consequences of winter cruelty at least once. Cold and humidity in your home create great problems, and you should really prevent moisture in your apartment or house. Bills for electricity and heating are much bigger than in other seasons. You are facing a lot of problems, surely. Wet and windy conditions that affect your house, made you look for tips for winter-proofing your home. Don't worry. In this article, we'll show you some tips that may help you and make winter more pleasant for you and your home.
Tip one – seal all gaps!
Winter-proofing your home is something you should do before chilly air arrives at your doorstep. You've checked the windows but they're closed. You seem to have cracks and gaps around your house. These gaps around doors frames, windows, on the floor and skirting boards, can cause you a lot of trouble. So, mind the gaps!
If you want to prevent cold air from coming inside you should invest in foam and caulk. If there are large holes and gaps in the walls, you can use foam filler to fill it. If the gaps are around doors and windows, you could be losing heat from the inside. If you do not have enough money for expensive insulation right now, you can take styrofoam and fill in all gaps easily. If your door has a cat flap, you should cover that too. Also, if you own a fireplace that you don't use anymore, make sure the flue is closed. You can buy a chimney balloon which is around 30 dollars online.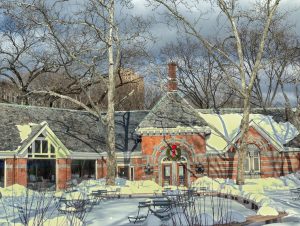 Winter-proofing your home by investing in insulation

Insulation can save you a lot of money in the Big Apple or anywhere else during winter. Insulation provides more heat to your house and can keep it warmer than ever before. It also reduces draft and sounds from outside.
First, you should put insulation in your basement and attic which are critical zones in the house. It may cost you for one season, but paying for insulation means you are investing in the future of your house. Insulation requires foam, fiberglass, and cellulose. Fiberglass can cost you around $2,500, while foam can goes up to $4,000. If you think you can make it alone, be careful and wear a mask so you don't breathe in dust. You should also insulate pipes and hot water tanks. Water tanks insulation can cost you around $15 but you can save up to $40 a year in energy costs. Insulation for pipes includes foam tubes covering them between hot water cylinder and boiler which can cost around $25 but it can save you $10 per year.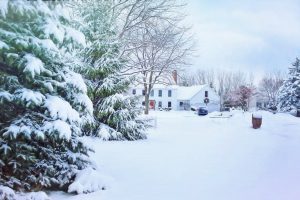 Moving during winter
Moving is a very stressful experience, especially if you're moving during winter. Cold temperatures, snow, and ice on the streets can cause you troubles. But it can be cheaper than in the other seasons because, after August, people who are relocating for college are usually already settled by September. If you have moved during the winter, you may not have a pleasant experience, especially if we talk about long-distance. But hiring professional long distance movers NYC will save you time and you will be much less exposed to stress. They are professionals who know what they're doing and you can rely on them.
What about packing and unpacking services?
Besides long-distance moving, professionals can provide you with alluring unpacking services. This will save your time, and you won't need weeks to unpack your things.  Moving your stuff, plants, pets inside as fast as you can, can save you money too. You will not have to buy new furniture because the moisture has damaged it. So consider hiring someone who can help you resume your normal life quickly after the move.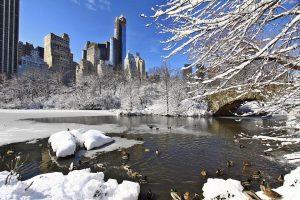 Regulate heating using a thermostat

for winter-proofing your home
Winter fuel and heat bills can be very large. It can cause you a lot of trouble and headache. Wall and floor insulation can provide more heat to stay inside but if you regulate heating using a thermostat, you will save a lot of money. And that is also the point of winter-proofing your home. Today, there are modern thermostats that you can program even if you are not at home, using the Internet.
According to research, the optimal room temperature should be around 21ºC. If there are rooms in your house that you don't use, turn off the radiators and save money. If radiators in your house have their own thermostats, you can set the temperature you want in every room. You can set the thermostat to automatically turn the heat down when you go to work. Using wifi, before you come home, the thermostat will raise the temperature in the house. These modern devices cost from $20. The more options the thermostat has, the more it costs.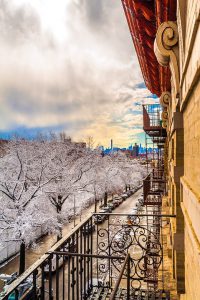 While working on prepares for the winter weather you must be diligent. Remember you are working for the benefit of you and your family. Therefore you do everything to ensure that when winter strikes you are all well prepared to stand the cold. Tackle the cold with some outside winter activities for all family members. With a good winter- proofed home you are sure to enjoy this winter and any following without feeling chills. And on the plus side, you might not get the seasonal flu this winter. It all goes from proper winter-proofing your home!