There isn't a better time to declutter your home then when moving. You will have to go all your belongings and sort everything. And that is the perfect time to identify items that you no longer need. Getting rid of them will not only help you move faster. It will also lower your moving bill. And as an extra incentive, you can start selling extra belongings online and earn some money. There are many reasons to do it. And with a little bit of work and patience, your relocation will seem a lot cheaper. Here are some tips to help you do it easily.
Declutter your home by selling extra belongings online
While moving is the perfect time to do this, you can also do it without actually moving. We tend to keep all kinds of items thinking that we will use them in the future. But they usually end up taking up valuable space. So, if you ran into this problem, maybe now is the perfect time to declutter your home. One way of doing it is by selling extra belongings online. You will get much more available space in your home. And you will reinforce your budget. You will feel great about yourself. And you will have some extra cash to treat yourself to a nice meal or shopping.
How to sell your belongings online?
There are many ways in which you can sell extra belongings online. From posting ads to giving them up for auction. But, it all depends on which kind of belongings you plan on selling. You need to prepare. For example, if you plan on selling your art collection, you should first find fine arts movers. You don't want to hand over your priceless art to a regular shipping company. And one important thing is to stay organized. Your goal is to declutter your home. Not turn it into a second-hand shop.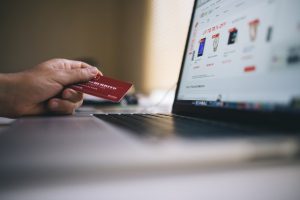 Make a list of belongings you plan on selling
The first step that you need to take is to make a list of all the belongings you plan on selling. So, go through all your things and select the ones that need to go. Keep in mind that even though you can sell almost everything online, some things still need to end up in the trash.
You can get even more organized by taking all those items out and sorting them. You can sort them by the condition they are in, category or even sale price. If you are in the middle of relocation you probably already know where to get free boxes for moving in NYC. Use a few of them to keep the items you are selling neatly packed. That way, your home will remain clutter free. And you will be able to find everything in a hurry.
Take good photos of your belongings
The next step in selling extra belongings online is to take photos. In order to get the best price possible try and make quality photos. That doesn't mean that you need to hire a professional photographer. Your smartphone probably has more than enough megapixels to take great photos of your belongings. But, you still need to stick to some basic photography rules.
It's important that the space you take photos in is clean of all the clutter. Even those you are selling extra belongings online, you still want your photos to look neat.

Make sure you clean your items before you take the photos. A small amount of effort you invest in cleaning them will pay off when you sell them for a great price.

Make sure that there is enough light when taking photos. Noone likes dark photos. Natural sunlight is the best. But if that's not possible, make sure you light up the area you take photos in.

Take pictures from different angles. And make sure you take photos of all the damaged parts of the items you are selling.
By taking a little bit of time to make decent photos you will be able to get a lot more of your items. And even though those items are used, good photos will appeal to a much wider audience.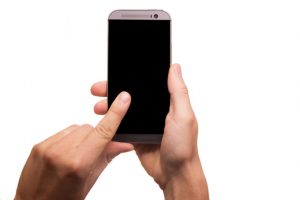 Write accurate and appealing descriptions
When posting your items for sale make sure you describe them. Many people avoid listing with no description since they don't know what they are getting. So, make sure you give an accurate description when selling extra belongings online. List of the items, how much you've used them and their condition. Make sure to list any damage. Even though it seems like a bad thing to do, people appreciate honesty. And you will have a much easier time communicating with potential buyers.
Where to post your belongings for sale?
There are many websites for selling extra belongings online. Some websites specialize in only certain categories, while others allow you to sell just about anything. The first place to start should be Craigslist. This is the best place to post photos of your furniture. If you want to sell your old electronics like smartphones, computers or TVs, then you should head to eBay. You can set a fixed price or you can put them up for auction.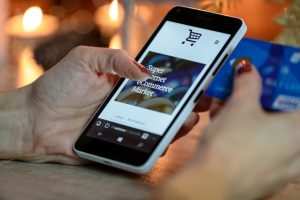 eBay auctions are great if you are not sure how much is something worth. And if you don't really care about how much money you will get out of it. But, if you have the time, and you want to get the maximum out of your items, then set a fixed price. You can always lower it if it's not going as well as you hoped for.
Treat yourself afterward
Selling extra belongings online is a great way to earn some money and declutter your home. But, it also takes time, patience and dedication. So, make sure you treat yourself. It's not easy to save money in New York. And you just saved a ton by lowering your moving bill and getting some extra cash. Enjoy it.