New York City is one of the most attractive destinations for people from all around the globe! All of them want to find out what is so special about the Big Apple. Well, let us give you an answer – NYC has a lot to offer and that's why it attracts so many people. However, NYC has a reputation of a city that's pricier than other popular cities in the US. Fortunately, there are a lot of great tips that can help you with saving money in NYC.
Saving money in NYC – is it possible?
No matter how hard this might seem, there is a way of spending less money in NYC. Therefore, you can find affordable movers NYC and you can also manage to save money in New York City after the relocation. Everything is possible in the Big Apple! Locals already know how to avoid spending more by finding secret deals and by following useful tips that are unknown to others. We want to help with your adjusting to NYC, so we will reveal these secrets to you. So, let's find out how to spend less in NYC!
Get out of Mid-town
If you've got used to seeing lights of Time's Square every night, then that might be the sign that you've been spending a lot. Even though Mid-town has some of the best attractions, restaurants, and events, you'll have to get out of it. This will give you a chance of exploring other boroughs and neighborhoods in NYC. All five boroughs are unique in their own way and in all of them, you'll be able to find good food, great people, and fun events. Therefore, there's no reason for sticking only to Manhattan.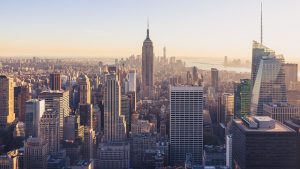 Over the past few years, a lot of people have moved from NYC to New Jersey. One of the reasons why New Yorkers move to New Jersey is the fact that they can live close to NYC, but they can also have their piece away from the hectic crowds of people. Also, their living costs are significantly lower from the ones they had in NYC. As you can see, life outside of Manhattan is affordable!
Go minimalist
You have probably heard that apartments in New York City are so small! Therefore, if you're planning to move into an apartment, prepare for it. Get rid of your unnecessary stuff and go minimalist! There are a lot of items that you won't need in NYC. Take for example the washing machine. New Yorkers who live in tiny apartments do laundry in laundromats that are relatively close to their home. Also, some buildings have laundromats in their basement. Therefore, there's no reason for bringing a washing machine to your new place.
Oh and one more thing, when you skip moving big and heavy items, your move will cost you less and you will save more! And if you still want to keep some of your belongings but don't have enough room for them in your home, don't worry. You can find cheap storage NYC in which your items will be safe and secure!
Get a roommate
One of the best ways of saving money in NYC is getting a roommate! This is a great solution for all of you who live alone but also want to cut down on their monthly expenses. Keep in mind that there are a lot of people who had fights and arguments with their roommates. In order to avoid this type of scenario, inform yourself about tips on finding a roommate in New York and find the one with whom you'll be able to share your living space.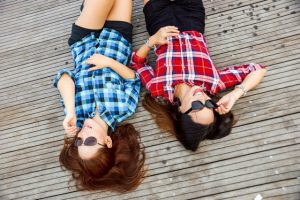 Skip the car and the cab
Whether you're a driver or not, we advise you to skip the car if you're interested in saving money in NYC. Cars will make getting from point A to point B easier, but they will also cost you a lot, especially the parking space. Parking spaces in NYC are hard to find and have high prices that warry from neighborhood to neighborhood. Remember to skip the cab, too!
It is okay to use the cab in some situations, but don't create an everyday habit out of it. Instead of this, you can:
Use the subway – with less than 3$ you can get wherever you want. It is safe and sometimes even faster than the cab!
Take the ferry – if you want to see the Statue of Liberty, use the Staten Island ferry. This is the cheapest way of seeing Lady Liberty.
Hop on the bike – the cheapest and healthiest way of transportation. But, wait for the good weather before hopping on your bike.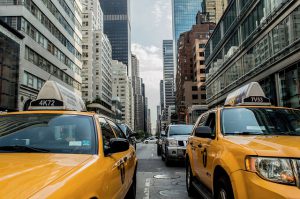 Take advantage of freebies
In NYC you can get a lot of different things for free. But, you'll have to know where to look for them! There are many free events, music festivals, movie screenings, but also free food samples. If you're feeling sporty, you have the chance of attending free yoga classes, but you can also go for a run in one of NYC's green parks. Also, if you are getting ready for relocation, consider free cardboard boxes NYC for moving on a tight budget!
Don't forget to have fun
NYC is an exciting city so you should try to explore it as much as you can. Have fun and don't think only about the ways of saving money. So, grab your friends and go to the movies or go out for a drink. Who knows, you might stumble upon a bar that has a happy hour! Also, with one simple click, you can get discount Broadway tickets. Use this opportunity to watch some of the most famous shows!
As you can see, with the right tips, saving money in NYC can be done! In order to achieve this, you don't have to change your whole everyday routine. Instead, make small changes and they will bring big results!