Moving in itself is stressful, right? Well, obviously you've never tried relocating with a pet. Somehow, no matter how well-behaved your non-human friend is, there is usually at least a bit of chaos which happens, usually at the worst possible moment. To avoid at least a part of that chaos, we suggest you hire NYC movers to help you.  As living with a dog is a fairly popular lifestyle in New York, we've decided to give you a couple of pointers. But, in our post, we won't only be discussing moving without stress to NYC, but also getting your pooch settled in. So, here are some things which you should definitely know when moving to New York with your dog!
If you're moving to New York with your dog, be sure to prepare first
After you've discovered the top affordable moving companies in NYC, it's time to get your dog ready for the move. Remember, as hectic as the move is for you, it's worse for your four legged friends. Imagine not knowing what is going on, just knowing that your whole routine has changed? Not to mention that your home has become a strange place, filled with cardboard boxes? So, if you're moving to New York with your dog start by:
Keeping as much of the familiar as possible
Your dog is used to eating and going for walks at certain times. As much as possible, try to keep to the schedule. If you're moving to New York with your dog, you'll find it much easier with as much of the pet's routine intact. Think about having long walks, in order to tire your dog out. That way, you will be free to dedicate more of your energy to the move later on.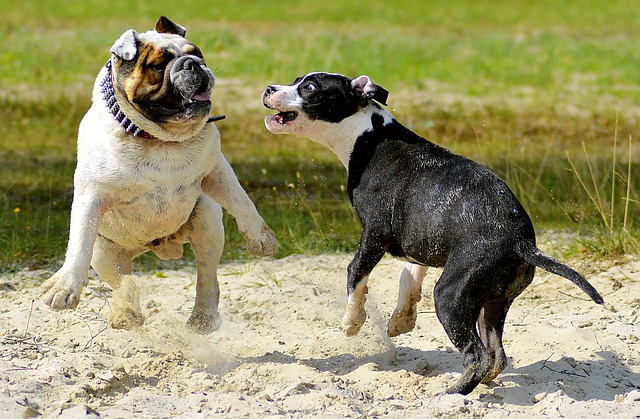 Restricting your dog's access
Another tip when moving with your dog to NY is, when packing, keep your dog in an unpacked, familiar room. This way, it will stay calm and not make a fuss, as it will be used to its surroundings. Especially be careful with showings. If you can schedule them during your usual 'walk' times, that would be the best. If not, be sure to keep your dog behind a doggy door or in its crate. After all, you never know how a person will react to your puppy, no matter how sweet it is.
When moving to New York with your dog, there are also some responsibilities you should keep in mind
It seems like you can simply pack everything up into a van and go, doesn't it? Unfortunately, that is not the case when making a New York move with a dog. They will require a few more tasks on your relocation agenda.
Read up on pet regulations – both for travel and after moving to NYC. You may need some extra vaccinations, depending on how you will be traveling. Also, be sure to check that your new home in New York is pet-friendly and able to accommodate your dog.
Pay a visit to the vet – and tell them that you are moving to New York with your dog. They might be able to give you a few recommendations about a new vet.
Pick a new vet – and have their number and address at the ready when relocating to New York with your puppy. Be sure to all pick up all of your dog's medical records to give to the new clinic. If you're being extra cautious, look up an emergency animal hospital near your future home, as well. Don't worry about transportation, as there are Pet Taxis in New York which will prove useful if the need arises.
And after relocating to NY with your dog, here are some tips for an easy transition
Your dog will need some time to adjust to its new home. So, if you want an easy transition after moving to New York with your puppy, here are a few tips:
Establish a routine as quickly as possible after migrating to New York with your dog
This might seem silly and obvious, but dogs love routines. That way, they can tell exactly when something is supposed to happen. This puts them at ease, as its familiar. So, as soon as possible, get a schedule down for your pooch. It doesn't matter if you're hunting New York City job or not, try and accommodate the possible changes in the routine as soon as possible.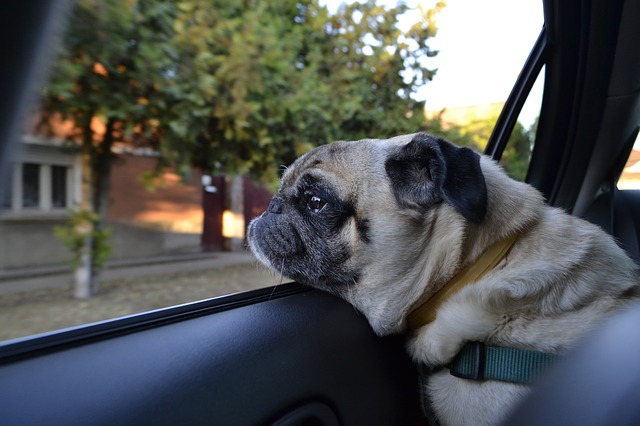 Pay a visit to the vet after the relocation
Remember that vet you chose earlier? Well, it's time to pay them a visit. After moving to Big Apple with your dog, you need to turn in your puppy's medical files. Also, your vet can give you all kinds of useful information about upcoming dog runs and local dog-friendly spots. If you aren't sure about how to update your dog's license, you can ask your vet, too.
Don't wash your dog's things after moving to New York

After moving to New York with your dog your pooch will easily get used to the new environment with familiar items nearby.
We understand that your first instinct will be to simply get everything clean after moving to the City of Gotham with your dog. However, hold off on washing your puppy's things. The smell that they have is what your dog associates with home. So, naturally, it will be easier for it to get used to a new environment with its favorite items. After a couple of weeks, feel free to clean the blankets and toys.
And finally, let us tell you about some important laws which you should know if you're moving to New York with your dog
A license is necessary – so be sure to update yours after moving to New York
Your dog must be vaccinated for rabies – the proof might be asked for by groomers, playgroups, etc.
Your leash needs to be less than 6ft long – at all times! There are a number of friendly dog parks in the city for you to explore. Also, some city parks have off-leash hours. Be sure to check them out after moving to New York with your dog.
Pick it up – yes, you know what we mean. New York is one of the first major cities to enact a law about picking up the poop. Be sure to do so, as you can get a fine of 250$ if you don't!