When moving into a smaller apartment, people have to go through some downsizing. They find this particularly stressful and difficult. With all those things which have sentimental value, it seems impossible to apply an unemotional approach and decide what items to part with. Adapting to a bigger home would be much easier, but you have to face every challenge life presents. Here are some useful tips for moving into a smaller apartment. You will see that it doesn't have to be bad after all.
Benefits from moving into a smaller apartment
Although the mere thought of the lack of space in a smaller apartment causes anxiety, moving to a smaller apartment isn't necessarily a bad thing. If you stay calm and optimistic, you'll see that you can even benefit from this relocation. Firstly, your housing will be significantly cheaper. This means more money in your piggy bank for some other stuff. Secondly, although there are many reasons to move from an apartment to a house, vice versa is less pricey and leaves you with more free time. For example, cleaning a house is much more time-consuming than when you do the same thing in an apartment. Think about these benefits while moving. They will help you to stay positive and, hopefully, enjoy this change in your life.
Downsizing when moving into a smaller apartment
This is crucial when moving into a smaller apartment. The aim of downsizing is to finally live with those items you really need and to use the full potential of the space at your new home. Here are a few hints on how to accomplish all these.
How to maximize space in a small apartment?
Well, there are several different ways. To maximize space in a small apartment you can:
Start using online storage units for your documents. – Firstly, piles of paper will magically disappear. Secondly, you will stop worrying about losing important documents because they will be safe and readily available online. Finally, you will get some free space.
Get yourself involved in some decluttering. – Get rid of those things you keep "just in case". If you haven't used these for a longer period of time, the chances are you won't be needing them in the future either. So, examine those items and decide what you want to do with them. You can throw them away, donate or sell them. It's all up to you. If there are items you want to keep, but it is impossible to find a place for them at your new home, consider storage facilities your movers offer.
Adjust your furniture to your small apartment. – Some bulky and heavy furniture items may not fit your new home. What you need in a small apartment is "double-duty" and custom furniture. On the one hand, "double-duty" furniture has more than just one function. You will be able to use these items as storage units, for example, and regular furniture items at the same time. On the other hand, custom furniture is specially designed for your apartment, so there will be no wasted areas. Also, furniture on wheels can be quite useful too. You can move it around your apartment and change the size of the space available.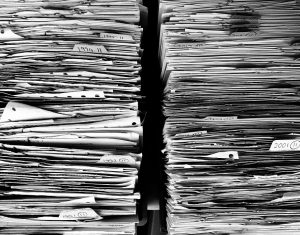 How to organize storage areas in a small apartment?
Organizing your storage areas might seem like a mission impossible in the beginning. However, when moving into a smaller apartment you need to use the space at your disposal smartly. Getting well-organized is the solution to your problem. Here are a few suggestions:
Use stylish shelves to store some of your items. – Shelves are appropriate for books or souvenirs from your travels. If you arrange your items with style, these can give a nice touch to your rooms.
Overlooked areas are ideal for storing items. – Use the space nobody sees to store your items. For example, under the bed, behind a couch, on your wardrobe, etc.
 Store your items in different zones. – The hot zone is for those items you use on regular bases. These items need to be at hand, so they are stored in places which are easy to reach. On the other hand, the cold zone is for those you use from time to time. These items can be stored at harder-to-reach places.
Use some decorative storage boxes. – They can decorate your living space and hide some items inside. If you hire movers for unpacking services as well, these boxes will just be unloaded from the moving vehicle and put on their proper place. It can't be easier, can it?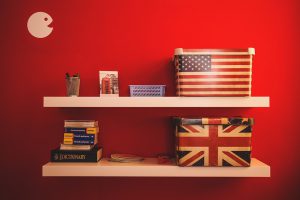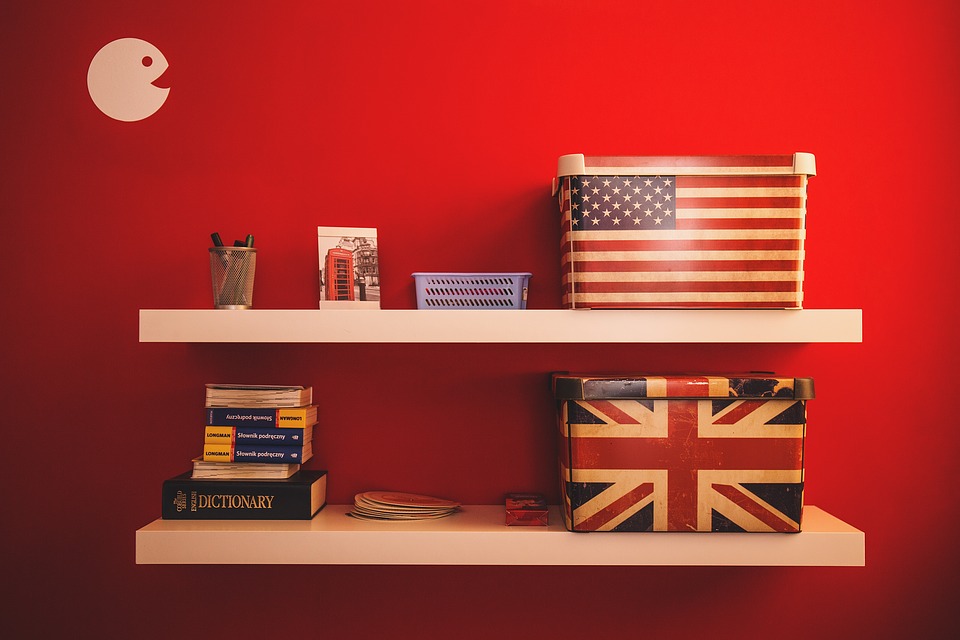 Making your small apartment more enjoyable
There are a few things you can do to make your small apartment more enjoyable:
Brighten up your apartment to create the effect or more space visually. You can paint it in bright colors, install some unusual lighting or let natural light into your rooms. This is particularly important for those who struggle to overcome the lack of space.
Put a mirror on one of the walls and your space doubles, at least visually.
Consider adding window seats or benches where possible. They are modern, they give your space a distinctive charm and they can be used as storage units too.
Check out some small NYC apartment design ideas. You might find something that works for you.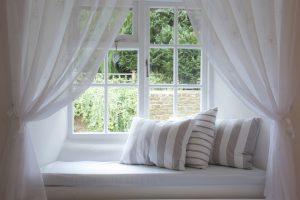 Summary
When moving into a smaller apartment, there is no need to worry. It might seem like a big change in the beginning, but you will soon see some benefits. The most important thing is to be open to some new ideas and strategies in order to be able to get used to less space at your home. Firstly, never forget about the benefits from moving into a smaller apartment. Secondly, plan your home downsizing carefully. Decide what you want to do with the things you don't need anymore but that are still in a good condition. Craigslist might be interesting to consider. Then, organize your storage areas at your new home. Finally, add some personal touch to your new home and enjoy. Moving into a smaller apartment can be a joyful experience. Why not?