The Big Apple is a city filled to the brim with opportunities for everyone. A city that never sleeps, where people are always in a rush somewhere, carrying their coffee and avoiding tourists. It may seem hectic but trust us. After you spend a few days in this magical city, you will indubitably fall in love with it. It has a specific charm and it gives everyone a chance to begin a new chapter in their lives. That's probably the reason there are so many Millennials moving to NYC these days. While it can be tricky to live in this great city, don't worry. Contact us if you have any questions and we'll be more than happy to make your dreams come true!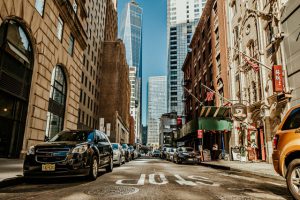 Millennials moving to NYC have trouble finding housing
No matter how many times you've moved before, you know that finding proper yet affordable housing is a big step in the process. New York City is no stranger to high rent prices. As a Millennial, you are probably aware that the housing market is not what it was twenty years ago. Even if you have a good job, it might not be enough for a one-bedroom apartment in NYC. For newcomers, it is even more difficult because they are not familiar with the city. Nevertheless, there are still ways to find cheap housing in NY.
Many apartments in the Big Apple are too small
Let's say that you are in luck and you found a place you can live in. That's great! But you're gonna come to realize that most apartments are quite small and have little to no storage space. That's why it might be a good idea to think about storage NYC and rent a storage unit for excess belongings. Then you can have more space in your apartment for hangouts and parties with friends!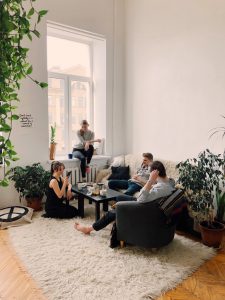 Living in NY is a dream of many
The concrete jungle is many people's dream destination. Whether they just want to visit or decide to live in the city, we have to admit that it is on many bucket lists. It's not just Americans who wish to live in the Big Apple, it's the whole world! NYC is a true melting pot of various cultures. That's a part of what makes it so fascinating. If you're currently living overseas, and you are planning to move to NYC, here's our tip. Try to hire reputable international movers NY, to avoid many scams that are out there. You're not alone, and we all want you to arrive in New York safe and sound.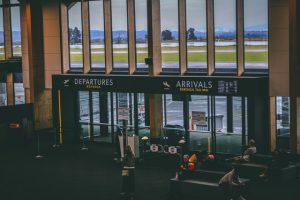 It shouldn't be hard for Millennials moving to NYC
We know that life doesn't make it easy for the younger generation. Moving to NYC is difficult for everyone, but we believe that it is a challenge worth taking. And who is better at defying odds than Millennials? If you believe that nothing is impossible, then bite the bullet and move to the Big Apple.