Everyone likes to have a warm and welcoming home. But of course, this is not always the case. When you are moving to a new home, you will be buying new furniture and decorations. And, it is the perfect time for making your home more welcoming right from the start. Of course, that is not so easy to do. You will have to have some sense of interior design and you will need good ideas. And you should think about it before you start unpacking your moving boxes NYC. Because once you start unpacking your old stuff you will clutter your home before you even get the chance to do something about it. If you think that the task of making your home more welcoming is out of your reach, maybe you should think about hiring some professional help.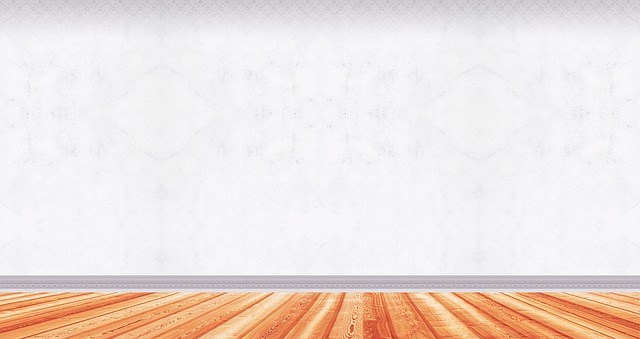 Making your home more welcoming after the move
A great time for making your home more welcoming is right after the move. However, moving can be very expensive, and the lack of funds could come up as an obstacle. Luckily, there are many ways to lower your moving costs. And one of the best ways is to hire affordable moving companies NYC. Further, you will have to pack, gather free moving boxes, and unpack on your own. And if you are successful, you will manage to save money to hire a professional interior designer to design your new home. Of course, there aren't many people who would go through all that trouble of packing and moving alone just to save money for a professional interior designer. And if you are one of those people, that means that you will have to make your home more welcoming on your own using ideas from this article.
Plan your actions
First, you will need some of a plan. After you unpack, make sure that you do not clutter your new home right from the start. Go through your new home and try to get some ideas about your further interior arrangement. This should help you to figure out which of your old items you should replace with new ones. Visit every room and make a shopping list. Hopefully, the money you saved on moving services will be enough to decorate your home as you plan. But making an interior design plan is no so easy. Luckily, there are great home-planning pieces of software that you can use to plan your home design online. Therefore, before assembling your shopping list try one of those.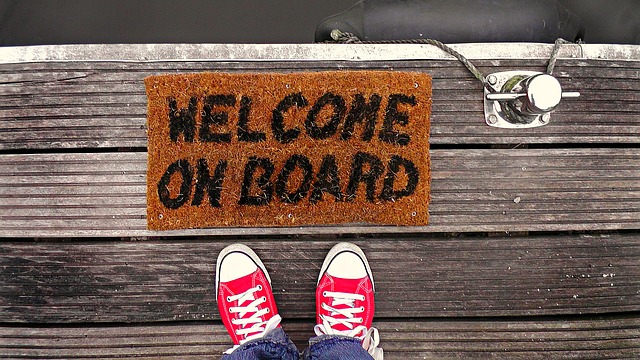 Making your home more welcoming at the entrance
Making your home more welcoming is probably the most popular New York home improvement. And many people like to present their home welcoming right from the start. That means that first, you want to deal with the entrance. Any visitor will make a first impression about your home right at the entrance door. So make sure that you do not disappoint there. The first place where you will have an opportunity to experiment with is the welcome mat. Get rid of your old and dirty mat and get a new one. But make sure that it feels welcoming. And how to make sure that your doormat is welcoming enough? Well, if there is a big "welcome" writing on it, it should be welcoming enough. Anyway, you are free to experiment with colors and design, at least.
If your welcome mat was a good hit, then you are on the right track. That is why it is important not to disappoint right after the entrance door. Decorate your entrance hall with a mirror and some piece of art. Something that will attract attention and create a nice mood. Prepare a place to store shoes. And make sure that you have enough slippers to offer to your guests. Also, your home should be smelling nice. This will also affect someone's first impression of your home. Put bowls of potpourri, smell candles or some air fresheners around your home to make it smell nice.
Making your home more welcoming with music
Every home from which you can hear music and song feels welcoming. If you own a piano, for example, make sure that you place it in the living room. Somewhere where everyone could enjoy its sounds. However, moving a piano is not an easy task. Especially if you have a big one. And, it would be smart to determine where to put it before your piano movers NYC leave your premises. So you can use them to place it on the right spot.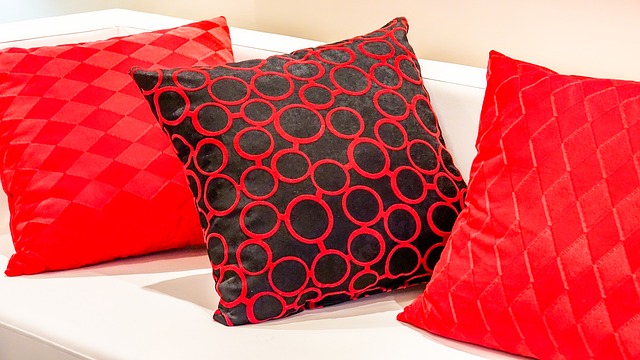 Making your home feel more welcoming with cushions and soft fabrics
The easiest way to make your home more welcoming is by using cushions and soft fabrics. Cover your furniture with soft colorful materials. That will immediately and drastically change the appearance of your living area. But to get that true welcoming feel you will need to add cushions. And you will need to add lots of them. Stuff your beds with cushions of different sizes and colors. You can even get a few larger ones for the floor. Sometimes there is nothing as comfortable as laying on floor cushions. This will make your home feel very cozy and welcoming.
Make your home more welcoming with a nice carpet
Of course, lying on the floor wouldn't be such a nice experience without the right carpet. A nice fluffy white carpet is something that will make everyone feel nice. However, a white carpet is always in danger of stains. And you are making your home more welcoming to your friends. That means that there will probably be some wine drinking going on at your new place. Just a thing to think about before getting a white carpet.
Do it right after the move
And that is it. As you can see, making your home more welcoming is not a hard thing to do. And you can do it with just a few simple tricks and alternations. But you can make it even easier if you do it after the move.