There is something related to the NYC move you need to know. The moment your decision to relocate there becomes final, you will have to consider the best ways to save money in the Big Apple. This is the price you will have to pay if you want to live in one of the most beautiful cities in the world. However, don't fret about it. You can start simply by finding roommates to share your living space with. Having multiple roommates in NYC is beneficial for both your wallet and your social life. Although there are so many people living there, you can find yourself terribly lonely at times, and your roommates can help you with this.
Reasons for having multiple roommates in NYC
Even though you may not like the idea of having multiple roommates in NYC and having to deal with common roommate issues, the sooner you realize it's good for you, the better. Here are some reasons for having multiple roommates in NYC:
You can save lots of money. – You share the rent, even go shopping in turns and your finances will like it.
Less housework to do for you. – Each of you should get their share of chores, so you'll end up with some more free time. Not bad, is it?
It's beneficial to your social life. – Your roommates can help you adjust to moving to New York and expand the list of your friends.
You will feel less lonely. – There will always be someone you can share your problems and happy moments with. It matters a lot sometimes. Also, they will make you laugh or make you go mad, but you will never be bored. In your free time, you will have someone to try out the best outdoor activities in the Big Apple.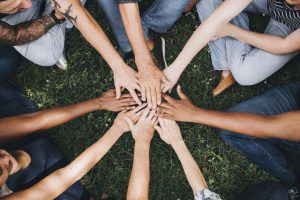 How to handle having multiple roommates in NYC
Well, it all depends on you and your roommates, of course. You can all enjoy or turn this situation into a nightmare. It's all up to you. However, you will definitely need patience and flexibility. Follow these steps and you might find having multiple roommates in NYC very exciting and enjoyable.
Step 1 – Make some rules you all have to obey
This is one of the things you can expect when moving in with roommates. All of you should sit together and make decisions on some rules all of you will obey. The rules have to be related to those activities all of you need to take care of like paying the rent, paying the bills, cleaning the apartment, having guests around, etc.
Paying the rent
Take paying the rent seriously and responsibly. One of you can collect the money from everybody and then pay onto the landlord's account. You can decide on the person responsible for this or take turns every month.
Paying the bills
You should decide on the date when to collect the money for bills. Then, you can decide who will make the payment.
Cleaning the apartment
When more people are living with you in an apartment, it shouldn't be difficult to clean your apartment with ease. Although it's true that the more people there are the messier it is, if you deal with the situation properly, there shouldn't be any problems.
Doing the washing up
Nobody likes it, but get down to it when your turn comes. You can decide on the person responsible for each day during the week, or whatever other strategies you come up with. The only thing that is important is to establish order.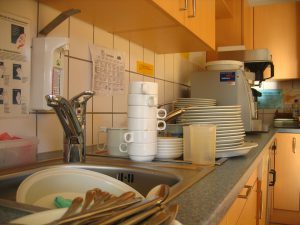 Having guests around
Talk to your roommates and decide on the rule concerning having guests around at the apartment. You can decide on the day and the time or just discuss it when the time comes. It's up to the preferences of all of you.
Taking each other's stuff
If you want to avoid conflict, don't take your roommates' stuff without asking. This is very rude and nobody likes it.
Step 2 – Making compromises is a must
If you don't know how to compromise, learn it as soon as possible. It is necessary when you have to share your living space with other people. Before you hire local movers NYC to help you move in, accept the fact that people are different and have different needs. Only then will you be able to handle living with multiple roommates in NYC.
Step 3 – Respect each other's privacy
Everybody needs some space for themselves from time to time. It can do you good to enjoy some silence and indulge yourself into thinking. When your roommates feel like having some time on their own, respect that.
Step 4 – Speak freely, clearly and politely with your roommates
Good communication is crucial if you want to get on with your roommates. When you or some of them feel bothered by something, don't understand that as an attack or a treat. Conversely, talk to them openly and you can together come to a favorable solution. Otherwise, you risk building tension for no sensible reason.
Step 5 – Define roommates' time only
You should set up a day and time to hang out together with your roommates. This is an ideal way for you to meet even better and have some fun together. You can do various things. For example, go to the cinema or for a walk or visit some of the top museums in New York City. Also, you can simply stay at home, make some nice dinner, have a nice talk or organize a movie night. The decision is yours.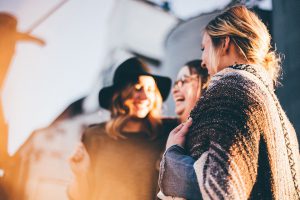 How to find roommates in NYC
Well, it's ideal to live with someone you already know really well. Unfortunately, this doesn't happen very often. Besides, it may turn out to be a catastrophe sometimes. Hanging out with someone and sharing your living space with them are two significantly different things. Luckily, there is always an alternative. You can check out ads with people looking for roommates or find roommates online by using sites like Roomie match. Having multiple roommates in NYC can help you live at ease or it can make your life miserable. Do your best to form close bonds with your roommates, understand and respect their needs. In the end, you might create a life-long friendship you have ever dreamt of.