Every person dreams of owning a perfect home. To achieve that dream, one needs to make a lot of small tweaks to a previously existing house or building, or build a completely new one from scratch. When you combine that dream of an ideal house, with the widespread goal of settling in New York, you get a perfect combination for a happy life. However, before you can start spending your days in joy, you first need to alter your home to suit your needs. Everyone knows that to do that, you need to obtain many NYC building permits. Dealing with so many regulations can be difficult, which is why we are here to help you!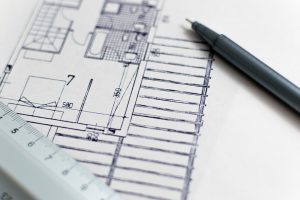 When is a building permit required?
There are very few things you can do to your home without having to obtain a permit. For example, decorating your small kitchen with different textiles is one of them. As a rule, only small alterations, which do not affect your or other people`s safety, can be done without a building permit. Everything else, from construction to repairs, and complete demolishment, requires you to have a written document. Do not try to bend the rules! There are serious consequences for people who choose not to abide by the rules and start working without the building permits. Why endanger your safety when you do not have to?
NYC building permits
As important as it is to choose the right NYC borough for your new home, it is as important to get the appropriate building permits. There are five basic building permits in New York City:
A new building permit, which is necessary for any construction of new rooms or portions of a house/building.
Alteration type one construction permit. This NYC building permit is needed for any major alterations to a house/building.
Alteration type two construction permit. It is a type necessary for any interior or exterior renovations or repairs.
Alteration type three construction permit. This type is necessary for any smaller alterations, such as building a fence.
Demolition permit, as the name suggests, is necessary for the demolishment of any part of the house/building.
Based on the work you plan to do, you need to file for an appropriate building permit. Everyone who has ever done it knows this process is not an easy one.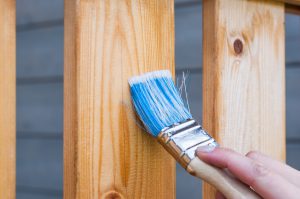 How to approach the process of getting NYC building permits?
As mentioned, this process is complicated, time-consuming and, sometimes, even excruciating. Everyone knows that relocations are always difficult. The last thing you need is to spend your days worrying about building permits, on top of everything else. However, do not exasperate, because there are ways to approach this task successfully!
Think hard before buying a place
Buying a home is a big and pricey purchase and should be treated as such. Just like you approach the task of choosing your Brooklyn movers and storage carefully, you should also pay the same attention to the house or apartment you are buying. We understand that you might fall in love with a place, and we are not saying do not buy it! All that we are implying is that you need to be careful and practical, and think long-term. Does your future home look like it will need many renovations? If so, is it worth making that big of an investment? More importantly, do you have the means necessary to make all of those improvements?
Schedule an asbestos test
If you decide your purchase is worth the effort, the first step you need to take is to schedule a date for an asbestos test. It needs to be done before you submit any plans or documents for a permit. In case the results show that your condo or house contain asbestos abatement (which is common for older buildings), you will have to take care of it before proceeding with the paperwork.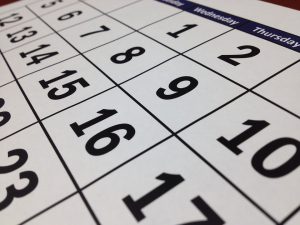 You will need to get a plan approval before getting NYC building permits
Rules in NYC are different and unique when it comes to this topic. Before getting a building permit, you or your architect first need to submit your plans for DOB approval. Due to the length of the whole process, which can be very long, your best bet is to file for approval early on. Once your plan gets an approval, the only thing left to do is finally filing for a suitable permit.
Landmarked buildings are tricky
We as the best Big Apple Movers NYC absolutely understand your desire to live in a landmarked building! After all, these buildings are unique and beautiful, each in their own way! A lot of those pre-war buildings have stood the test of time, and are now an integral part of New York. However, this is precisely the reason why doing any alterations to such a building is tricky! In case you have bought a home in a landmarked building, and you want to change something about it, you will need to get a landmark approval! Be aware that this is not a short process! File for approval as soon as possible! Otherwise, you won`t be able to start with the work you have planned to do.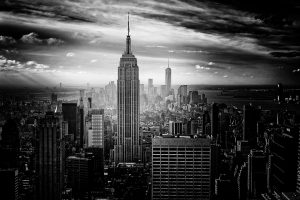 The conclusion
If what you need is to obtain different NYC building permits, you need to start on time! As you have seen, there are a few things that precede the arrival of a written permit, so you should not waste your time! And yes, the renovation process is always exciting, once you get past all the paperwork. We hope you will make all of your dreams come true, and live in the house of your dreams! Good luck, and we hope this process will go without a hitch!