Kudos to you for being persistent enough and getting ahold of that degree. Not everyone can say the same thing. A lot of blood, sweat, and tears are now behind you, and you can finally relax a bit and start enjoying life. However, sometimes, for grads moving after college, life can quickly become unbearable. This is a big change you are about to embark on, and you might have a hard time adjusting. That is what Big Apple Movers NYC are here for. To give you some lifesaving tips when moving after college.
The first tip for grads moving after college – Life will not be perfect
On your graduation, it is easy to think that life will be perfect from now on. After all, there are no more all-nighters spent studying, and no more 9 AM lectures. However, those things will be replaced with a 9 to 5 job, bills and student loans. Doesn`t sound so perfect, does it?
But, not everything is so bad. Now, you are an adult, and you have the control of your life. You can spend your money the way you want to, you can live wherever and however you want. Moving to New York is something a lot of college grads decide to do, as this is a big city, one that can fulfill all of your dreams. As long as you limit your expectations for life after college, you will be fine.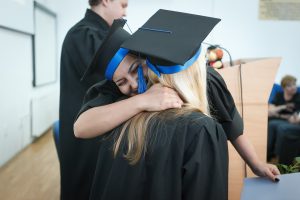 You will have to start from the bottom in order to get to the top
Even though your major might have been demanding, and you have a diploma in a field which gives a lot of respectable career options, you will still have to start from the bottom. Make your peace with the fact that you will not be a big shot executive right away. For starters, you will have to accept any type of work that comes your way. Once you get the necessary work experience, it will be easy to move on to bigger and better things. For now, use your time wisely, and enjoy all the different pub layouts NYC has to offer. Later, when you get more responsibilities, this may be challenging.
Finding an apartment after graduating from college is not easy
Up until now, you could have been living in the college dorm, or even in the sorority/fraternity house. However, things are about to change quickly for grads moving after college. You will have to find a real apartment, one that you will have to afford month after month. This is the real life, and you are finally living in it! For the time being, it is wiser to choose something small, that you will be able to afford without a doubt.
Speaking about the finances, remember that after finding an apartment, you will also have to move in it. You will have to transport all of your things, which is why you need a reputable moving company. Every relocation is different, so you need to calculate your moving price before sealing the deal with your movers. This could save you from a lot of trouble down the line.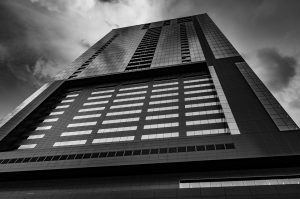 Be social
When you become a full-time employee, which you are bound to after finishing college, it is easy to stop being social. Day after day, you will feel tired from your daily responsibilities, and you will prefer to spend a quiet evening at home. While this is more than acceptable for a lot of evenings, you should still dedicate at least one to two nights to going out. For grads moving after college, this is a must. If you make a change that is too sudden (as we are sure you attended a lot of parties in your college days), you could easily become depressed.
Moreover, having some friends will also help you career-wise. Connections are always important. Who knows who you might meet on a night out, or at that fancy new restaurant.
If, on the other hand, you cannot imagine ever being by yourself, you can always move in with roommates. Having a roommate will also make it easier to pay the rent and monthly utilities, so why not? Just be careful who you choose for your roommate, or else you might regret it soon enough.
Learn something new every day
We fully understand your desire to never see a book again after graduating from college. Feeling this way is completely normal, as you have dedicated the last 10 years of your life to learning new things. While enjoying being book-free for some time is beneficial, letting yourself go for too long is not a good thing.
Learning new things is necessary if you want to progress in your career. The entire world is developing at a fast pace, and there are new things to learn about it every day. If you stay away from books and newspapers for too long, your knowledge about your profession could become outdated.
Therefore, always dedicate some each day and learn a thing or two. You can even sign up for a class, and get a new skill, which is sure to give you an edge over your competition. Keep that brain of yours sharp at all costs!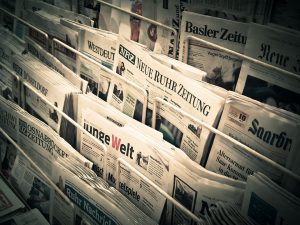 The conclusion
Grads moving after college have an exciting new life ahead of them. This is a time in your life like no other when you will be able to pamper yourself before the kids come. However, you should still approach it carefully. We wish you all the luck in the world, which is why we feel obligated to warn you. This is a period in your life when it is easy to slip up due to all the changes. Luckily, if you remain cautious, and follow our tips, you should be able to deal with everything life has in store for you.