We are always collecting things – little clutter items, gifts we might never use but still keep, magazines, newspapers etc. Over the years, these things pile up in our homes, and we don't even realize it until it is time to move. Then, you start going through your items and realize just how much things you have that you don't use. However, instead of throwing these away, or using NYC moving and storage, there is a way you can reduce the strain of your move, and make a few quick bucks. If you have enough time, then think about arranging a yard sale before the move. This is the quickest and easiest way to get some money. In this article, we give you a couple of tips on how to do this.
Sort your things when arranging a yard sale before the move
The first thing you need to do is go through your items. Designate an area in your house where you can put everything you are selling. This way, you will keep everything in one place and you won't miss out on an item. It's also a good idea to arrange items by type to speed up the process. Don't forget to go through your attic and basement, and the items you put in boxes or storage. A rule of the thumb is that you should sell anything you haven't used recently unless you have a deep emotional attachment to it.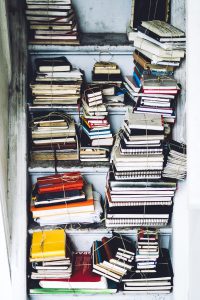 Here's a short list of items you need to classify:
items you rarely use, or those you got for hobbies you dropped,
gifts and souvenirs that you are not really attached to,
old CDs, board games, records, magazines, and similar items,
books, comic books, and textbooks,
items your children have grown out of, like clothes and old toys,
items you used while arranging a yard sale before the move, like boxes and clipboards and
things you will not need in your new home, like various appliances and specialized items.
While you are sorting your stuff, it's a great idea to keep a list of every item you have, and the prices you will ask for. Create a makeshift catalog. This way, you will have better control of the whole process, and if the price tags get jumbled up, you'll be covered.
Prepare your things when arranging a yard sale before the move
When arranging a yard sale before the move, you need to prepare your items first. Customers are less prone to buy things that are dusty and broken. This is why it's important to make time to clean all your stuff. If you have toys and clothes, wash them properly. Polish any wooden surfaces. Even investing a little money in giving your items a new life might boost your sales in the long run.
Research the market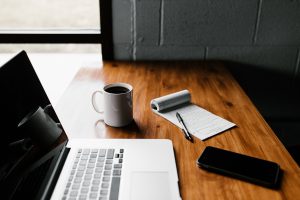 One of the first things you need to do after you gather your items is to research the market. This will help you decide on the asking price for the stuff you are selling. Consider the demand, the brand and most importantly the condition of your items when deciding on how much money you will ask for it. Don't be afraid to set a good price on high-quality items. However, be prepared to have some great offers to pull your customers in, too! Think well about setting the prices. If you undersell an item, you might not get enough money, and if you try and oversell it, then you will just end up with old things you don't need but didn't succeed in selling.
Decide on the date
When setting the date, there are a couple of things to consider. Traditionally, Saturdays are made for yard sales. However, if you have a lot of traffic going by your home, you might decide on a workday instead. This way, you can attract some passersby to your sale. When thinking about the actual date, the best advice is to host your yard sale on the first weekend of the month – after the payday. This way, people will have more money to spend on your items. As far as the time of the day goes, start early in the morning (8-9 a.m). That way, you will have the whole day to sell your stuff.
Check for the permit
Depending on which part of New York you live in, you might need a permit to hold a garage sale. Contact the local authorities to get everything in order while you're arranging a yard sale before the move. You might also talk to your Brooklyn moving companies (if you're from Brooklyn), or your local moving company to get more information about this.
Advertise your sale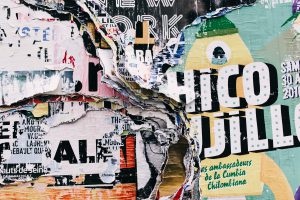 Doesn't matter how great your items are if people don't know you will be holding the sale. That's why you need to advertise your sale well. There are a couple ways to do this. The easiest one would be to tell your friends and colleges. You won't believe how fast the word-of-mouth can travel. You can also utilize the social media to your advantage. Websites like Facebook, Twitter and Pinterest are great for posting advertisements, and some even have ways for you to promote your event.
Another option is to post an ad in the local newspaper and make posters for the neighborhood bulletin board. Finally, you can make resistant and colorful yard sale signs to place around the neighborhood. Do not forget to mention the address and the date of your yard sale, as well as add some fun information that may intrigue people in all of these.
Arranging a yard sale before the move
Finally, let's talk about how to properly arrange the yard sale. The first thing is location. Depending on the season, you need to think about the possible weather conditions. Check the forecast for any chance of rain and prepare some waterproof tarps. The yard is the best place to hold a garage sale, but you can also do it in your garage or at an indoor venue.
When it comes to arranging items, there are a couple of things to keep in mind. Place similar items together and make sure that they can be seen clearly. People should be able to inspect them, and they might even want to buy in bulk. The second thing to think about is display. Think about which items go on shelves and tables, and which items you can hang.
And last but not least, make sure you make your area attractive. This way you can get the attention of passersby. Get some colorful decoration like signs and balloons, add a little music and an offer of free coffee, and you are finished with arranging a yard sale before the move!