Moving home is a lot of work. There are countless jobs to do, both big and small. And moving furniture is quite a big one. This is why many families and individuals opt for disassembling furniture before moving it. If you are using NYC movers, then they might do this themselves. If not, it is always a good idea to research and inform yourself on how to do it. That is why in this article, we discuss how to properly disassemble your furniture for your big move.
The tools you need for disassembling furniture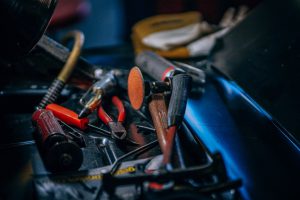 The first things you will need for disassembling furniture are, of course, the proper tools. And the main tool you need is a simple screwdriver Now, based on the types of screws in your furniture, you might need a flat head or a Phillips head screwdriver. It's a good idea to have both in your toolbox, just in case. The next thing you will need is a hex wrench. This is especially true for the newer furniture, which often uses the hexagonal screws. Another great tool to have is a hammer.
Keep in mind that some items require special tools when disassembling. These may have come with the item when you bought the furniture, but you might need to buy new ones or borrow some if they didn't.
Think about which furniture to disassemble
After you have gathered your tools, it's time for the next step in disassembling furniture. What you need to do is think about your items, and decide which ones you need and do not need to dismantle. Look around your home and find constricted spaces. Locate the "hotspots" of your home, the areas where the furniture might have trouble moving through. Measure the openings and keep them in mind for further steps.
Usually, the items that are disassembled the most are desks, entertainment units, and sofas. Depending on their size, you might even need to dismantle your bed, shelving units and wardrobes too.
Disassembling furniture
Not the time has come for disassembling furniture. There are three simple steps to remember and follow:
Measure your furniture.
Inspect the furniture you will be disassembling.
Begin disassembling furniture and packing it.
Before disassembling furniture, measure it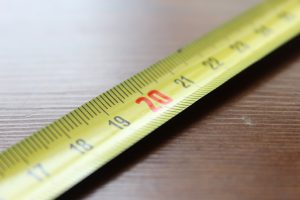 Before you start disassembling furniture, you will need to measure it. This will give you a better idea of which people you will need to disassemble, and which can go without it. Knowing the dimensions of your items when disassembling furniture helps control the whole process better.
Go methodically through your home and measure every big piece of furniture you have. Once you are done, compare the numbers with those of the "hotspots" of your home. Decide which furniture will need disassembling. Also, think about the difficulties your surrounding creates. Sometimes, your furniture can easily go through your door, but it will be hard to move it down the corridors. For example, it's often much harder to move from a New York City apartment than to move out of a house in the suburbs.
Inspect furniture for disassembling
After you have decided which furniture needs disassembling, it's time to inspect each item. A lot of furniture already comes with disassembling instructions. If you have them, read them carefully. If not, go online and search for one. Check the manufacturer's website, or contact the store that sells your piece of furniture. If they cannot help you, then you'll have to inspect the piece yourself.
Look for the critical points in your items when disassembling furniture. These include points where the legs, shelves and similar pieces attach to the bigger parts of the item. These are also the points that can easily be "attacked," unscrewed from the main unit and packed separately. Keep in mind that on some items, finding these will be a harder job. The main thing to remember is not to give up. If you get stuck – as for help. Sometimes a friend will have experience in disassembling furniture that you don't. Don't be afraid to contact a moving company as well to help you.
Disassembling furniture
After you are done inspecting your furniture, it's time to disassemble it. Do this by separating the critical points from the main piece. Remember to be very careful when disassembling furniture. Make sure you secure everything well. Some pieces can fall off and get damaged, and you do not want that to happen. Again,  if you find yourself in need of help, then call some professional unpacking services.
Pack your furniture
Before disassembling furniture, there are two things other than tools you need to prepare. The first one is the moving boxes you will be using for moving your furniture to your new home. When going through your items, think about which box you will need to carry each item. Some may require study, firm boxes to keep everything in place. Or will you need to use a lot of padding? Do you have some oddly shaped items that will make you go creative? Whatever the case, you will probably need some New York moving boxes.
Keep the small parts close
Another important thing to prepare is special packaging for small parts – like the tiny screws that you can easily lose. For these, it's a great idea to prepare a bunch of Ziplock bags. For each item, write its name on the bag and put the small pieces inside. This way, you separate them so the item parts don't mix, and you know which parts go where. Another idea is to tape the smaller piece to the furniture itself.
Conclusion
Hopefully, now you know all the important steps to take when disassembling furniture. Keep in mind that this job is often done by professionals since lifting heavy objects can be dangerous. It may be cheaper for you to do it yourself, but you always run the risk of injury. Keep safe and good luck!