If you are moving into a new home you already know that there is going to be a lot of work to do. There are some things you just need to do if you want to make your home livable and ready for you to move in. You have already figured out how to find cheap moving companies in New York and now that the move is done it is time to focus on setting up your new home. There are some steps you need to take and some tasks you need to do in order to make your new home ready for your family life. From cleaning the new home, checking the power supplies and installing the new locks, you will read about the things you should do before moving into a new home, your home.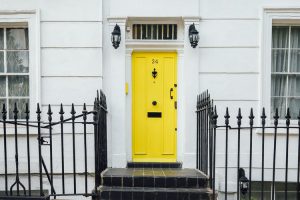 Important things to do before moving into a new home
So before you officially move your stuff into the new home you should make sure the house is prepared. You will have to figure out where to store your belongings and finding a storage facility in Brooklyn is the best solution. After your things are securely tucked in your storage unit you can deal with preparing your home for the official move in.
Change the locks
The first thing you should think about is your safety and the safety of your family. You will get all of the keys for all of the rooms from the real estate agents or from the previous owners of the house. But, think about it? Who else could have those exact keys? You real estate agent, the movers? Moreover, the previous owner definitely has a copy. A good idea would be to change all of the locks and get a brand new set of keys. Only you and your family will have access to the rooms in your house.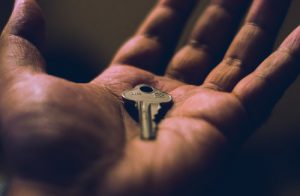 Clean your new home
If the previous owners were nice enough folks they have probably left a clean house for you. However, sometimes this is not the case. And even if everything looks clean you can never be completely sure. A complete clean up of the house is of great hygienic importance. In addition, it will provide you with a piece of mind and a clean start in your new home. There are two ways you can approach this
You can hire a professional cleaning service to clean your new home. This will be such an easy solution. And you will probably be very tired after the whole moving business. However, this doesn't come so cheap. Why not spend that money on weekend projects under 50$ you can do to improve your new home.
So the other solution is to clean the house yourself. Prepare mops, cleaning cloths and some cleaning gloves. Don't forget the vacuum cleaner and those buckets. Wash those cabinets and counters. Wash and vacuum clean those floors. Moreover, don't forget the plumbing fixtures.
Paint your walls and ceilings
You will have a fresh start in the new home and the walls and ceilings deserve some fresh paint. The walls of your new home will probably need a coat or two of fresh paint. If you don't have any prior experience in painting walls, you should probably leave this for the experts. Sometimes it is not just about painting the walls and getting it over with.Moreover, the walls could be damaged. Only professionals will know how to fix the wall surfaces before the painting. You might have difficulties choosing the colors for each room in the new home. If you don't want to waste time on decision making about the colors, just choose one. Paint the entire house in one neutral color. You can always repaint some of the rooms later on.
Organize the new closets
When you move into the new home you will find simple, empty closets. There will only be a shelf and a pole there. You will have to fill those closets with your clothes at one point. It would be a good idea to make a plan on how to load the closets.In addition, you should know how to organize space in the closets. Decide where to put your summer and winter clothes even before you get them from the storage unit. This simple planning procedure will save you a lot of time. https://www.youtube.com/watch?v=yFav4cKHvqc&t=81s
Install the new devices if necessary
Some of the outlets and devices in your new house might be dirty, mismatched or in a bad condition. You should replace them. Replace those air vent covers, cover plates, and outlets yourself. You only need a screwdriver and a little patience. However, when it comes to electrical devices and even light switches, things are not going to be that simple. If you don't have any experience dealing with electricity, this is one more thing you should leave to the professionals.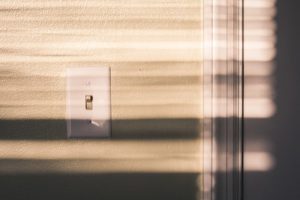 Check the heating and cooling systems
You can not function normally in your new home if the heating and cooling systems are not working properly. You should hire maintenance service to check them and fix something if necessary. This is one of the very important things to do before moving into a new home. In addition, you can ask one of your new neighbors to recommend a good service. This way you will fix the problem and potentially become friends with your neighbors.
Install window shades
This can be a finishing touch. You like your privacy and you want your home to stay nice and cool during the summer. These are reasons enough to install window shades. If the old ones are dirty or damaged, or just don't match your taste you should replace them. They can also be a nice touch when it comes to home decor. It will just make your home look better. Think about the garage space as well. A garage can also be a kind of a storage. You can put up shelves in the garage. This way you will get extra space for all of your belongings, present, and future.