New York City is not only popular among tourists but also entrepreneurs, businessmen and young professionals from all over the world. Due to its dream job offers and diversity, people of all nations, races, religions, and cultures adore NYC. New York offers a bit of everything for everyone. This is why it's easy to work, live and enjoy an expat life in NYC. But like every other city in the world, New York has both advantages and disadvantages. And if you're thinking about moving to NYC, you need to know them all. But if you're fed up with cold winter months, consider moving from NYC to Miami. And now, let's begin!
Pros of expat life in NYC
First, let's talk about some great things you can experience as an expat in New York. We'll show you the pros of living an expat life in NYC, and the reason why entrepreneurs and young professionals from the whole world are coming to this city. But if you've already decided to move to NYC, hire Cross Country Movers NYC to relocate your things safely.
You're living in the most exciting city in the world
Not only for expats, but for all people, living in New York can be the biggest dream. Getting a chance to enjoy such a stunning city is a wish for many people. Great job opportunities, good infrastructure, and popular culture are the main reasons young professionals are moving to New York. A huge amount of entertainment and the biggest attractions will give you excitement like never before. Simply, NYC never gets boring and old-fashioned. You definitely need to experience it at least once in a lifetime. And if you're already living an expat life in NYC, you may know that Thanksgiving Day is approaching. Find out the best things to do on Thanksgiving weekend in NYC.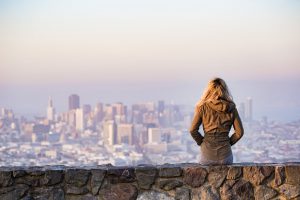 New York is a huge cosmopolitan area
NYC is a huge cosmopolitan area. You may be surprised to know that a Big Apple is made not only from New Yorkers, but from people from all over the world. This is why NYC has different districts and neighborhoods. NYC celebrates diversity and accepts anyone who wants to be kind and work hard. An expat life in NYC is usually good, since people of all nations, cultures and religions live there. No one is going to judge you for being an Asian or European, and you'll probably find many people from your country there. If you're a newcomer, and you're still searching for a job, make sure to find the cheapest housing in NYC for newcomers.
The best job opportunities are waiting for you
Nowhere in the world can be found better job opportunities like in New York. This is the place where the combination of hard work and commercial acumen truly admired. Thousands of expats are working in NYC, and as an example, more than half of Manhattan residents were born outside NYC! Who knows maybe your dream job awaits you in New York. But get ready to work hard. Working in NYC is known for busy days, hard-working, and facing a fast lifestyle.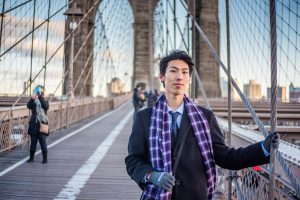 NYC is connected to most countries around the world
No matter how far your previous place of living is, you don't need to worry. New York is a great place for expats, since it's very well connected anywhere in the world with direct flights. You can easily travel and visit your family whenever you want. Besides, every single person in NYC is using the Internet. Most parks, such as Central Park offer free wifi connection. Due to that, you can often make video calls with other people on the other side of the world.
Cons of expat life in NYC
Well, as there are pros of living in Big Apple, there are also cons of living an expat life in NYC. Every city has its disadvantages, including New York. If you are thinking about looking for a job here, you also need to learn about less beautiful things. In the second case, you can stay unpleasantly surprised.
Everything is expensive in New York
Surely the biggest reason why people are moving out of New York City is the cost of living. If you consider trying an expat life in NYC, you must know that this is among the most expensive cities in the world. Everything is expensive, from takeaway coffee to renting an apartment. For example, an average Cappucino costs from $5, while renting usually goes from $2,800. Rent also depends on the neighborhood and the size. Because everything is expensive, as a result, you may face less savings. Or not savings at all, unless you have a really high salary.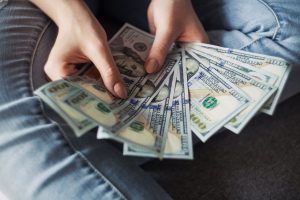 Get ready for extreme weather conditions
Imagine moving from some tropical area to New York and facing a totally different climate? That can be a real issue. If you consider living an expat life in NYC, prepare for extreme weather conditions. Summer months can be unbearably hot, while winter months can be freezing with lots of snow and rain. So, if you're not used to very cold or very hot weather, NYC may not be a good choice for you.
Driving isn't affordable
Since living an expat life in NYC is expensive, make sure to find the best cheap neighborhoods in New York. But, it's better to be somewhere near your workplace. If you used to drive a car, this may disappoint you. Most citizens in NYC, about 56% of them, don't own a car. Driving and owning a car in New York is not affordable. Although having a car can make your life easier, it's almost impossible to find a parking lot in New York. And when you find it, it usually costs a fortune. Parking in NYC could cost about $1,200 per month, and from $50 to $120 per day!