Did you find out that your dream job is waiting for you in another country? Don't miss the chance to get the job you have always wanted just because you're unsure how to deal with the cross-country job hunt and relocation. Job-hunting can be tricky and complicated, especially if you combine it with relocation to another town. Cross-country jobs require changing the place of living, so they bring the excitement and anxiety along with stress and emotions. If you decide to take this big change in your life, you'll need some help. We'll try to show you the things you need to pay attention to. Don't forget to hire professionals to help you relocate your household and check packing NYC to prepare items for transportation.
Make a cross-country job hunt plan
If you want to be successful in the cross-country job hunt and relocate without stress, you need to make a good plan and stick to it. Although you may be excited about getting a new job and moving to another city, that doesn't mean the relocation will be a fairytale. Make an inventory of things you want to relocate. Find time to hire reliable and affordable movers. Pick the right moving insurance to protect your household. Research the area where you're going to live and find affordable housing. Basically, all you need is a good organization. A good plan for cross-country relocation requires you to find reliable movers. To relocate your things safely and fast, hire long-distance movers NYC and focus on getting the job!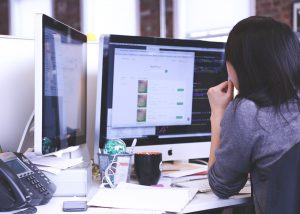 Calculate the costs of living and relocation
A higher salary is the main reason for the cross-country job hunt. But, to make that hunt successful, you should make the right decisions. This is why you should calculate the costs of living in a new town and of course, relocation costs. Knowing in advance how much your costs will be can help you organize your budget. Calculating the costs will help you decide what job offers are acceptable for you. Hiring movers ahead of time will let you save your money. But if you need to do last-minute cross-country moving, movers are your best chance to relocate fast. Full services by professional movers will cost around $1,000 per room depending on the weight of the items. If you're moving from San Francisco to New York for a job, don't forget to hire movers.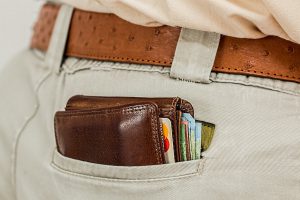 Update your business profile on social media
When cross-country job hunt starts, it's high time to update your business profiles and CV. This can help your employers to find you as a potential worker in their area. For example, if you're moving from Manhattan to Jersey city due to job opportunities, don't forget to update your Linkedin business profile. You can set up new preferences and point out that you would like to work in another city. You can even set up a new city as the place of living so recruiters can find you easily. If you are strongly decided to move to a new town, you can change your address on your CV. If you haven't moved yet, write down that you're about to relocate soon.
Let your potential employers see you're open for cross-country job hunt relocation
The cross-country job hunt is something you're looking forward to, but you know that, not your potential employers. Your potential employers can get nervous if you apply for their open position and noticing that you live in another town. Don't take place of residence information for granted. Point out in your CV that you are ready to change your place of living if you get the job. Make it very clear that you're about to move to that location and ask if relocation costs can be covered.
Be flexible
When it comes to cross-country job hunt, nothing can bring you greater benefits than flexibility. Not everyone has the chance to travel a few days a week to another country or city on interviews. Job-hunting remotely requires you to prepare to adapt to different timelines and interviews. This means you should prepare for a phone or Skype interview. If the job opportunity is great, make sure to explore useful tips for different types of job interviews.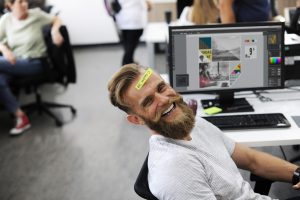 Find affordable apartments
Cross-country job hunt requires affordable housing hunt, too. There is no point in getting a high paid job if housing and costs of living are a whole fortune. People are deciding to take job in other cities not only because they're their dream job, but also provide a better salary. Before getting a job, download the real estate applications like StreetEasy or Zillow and explore affordable apartments. Finance experts say that affordable housing is when you keep rent under 30% of your income.
Unfortunately, millions of Americans spend more than 30% on rent. Living in New York, for example, requires paying an average price of $3,680 a month for a one-bedroom apartment. If housing doesn't fit your budget, don't relocate. Don't compromise your quality of life. If you live with pets and family they need more space. See if you can find affordable apartments near your workplace and if driving a car is affordable, too.
Hire a professional moving company to relocate your things
Finding a job in a different city usually requires fast relocation. The most common way to move cross country is through the help of professional movers. Although moving services are not cheap, your household will be safe and you can relocate whatever you want. Being stressed about a new job is enough, you don't have to be nervous and worried about the relocation of your things. Professional movers offer packing and transportation services. Full-service from the planning stage up to moving day, costs $1,000 per room. If you still want to try DIY relocation, consider renting storage containers. Container costs about $4,500 and can store your things, while the company can relocate it to your new address whenever you want.