Are you thinking about moving to LA from NYC? Relocation can be tough, but you don't need to feel bad about it. Even though you are leaving NYC, the Big Apple will always have a place in your heart. This doesn't mean you can't fall in love with some other city. Especially if that city is Los Angeles. So, what is so awesome about living in Los Angeles?
Great weather (almost) all the time
One of the first things you'll notice when moving from NYC to California is the lack of winter. Los Angeles has a perfect temperature- hot days and chilly nights. Their winter isn't the winter that you've used to. If you are wondering whether Christmas will ever be the same without snow, worry not. There are many mountains to drive to in under two hours. They are perfect for your winter cravings. Or you can just embrace the sun and watch those distant snowy mountains while lying on a beach, drinking your favorite drink. As long as you have a choice, nothing can ruin your mood.
Interesting people
Living in LA is way less stressful than living in NYC. Therefore, people are relaxed and almost always have a smile on their faces. The surrounding is great and you have sun throughout the whole year. This relaxed atmosphere will affect you too. In no time you will forget about NYC's horrible traffic and will feel much better about yourself and your life. When you start spending more time in Los Angeles, you will be able to meet different people from all around the world! It is amazing how one city can bring so many different people together.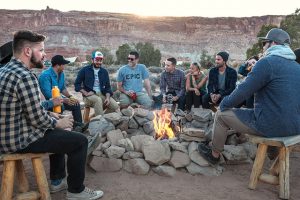 Many outdoor activities to choose from
Since you will be living in the LA where the sun always shines, you will have lots of opportunities to go on many adventures. Los Angeles is famous for its numerous outdoor activities. It will be hard for you to decide with which one you should go first. In order to save your strength, hire nationwide movers NYC and you will be ready for the LA exploring as soon as you relocate to the new home.
Top 5 outdoor activities in LA
Here are some of the most popular activities in Los Angeles that will make you fall in love in its outdoors.
Explore beaches. Los Angeles will let you know what an endless summer looks like. So, why not take advantage of it and start exploring different beaches? After chilling on the most popular ones, try to find many hidden beaches. These hidden gems are a true nature's masterpiece.
Go hiking in the Runyon Canyon park. This park is perfect for all hikers, even for beginners. Also, you can take a free yoga class and find your inner peace. But don't forget to make a small donation even though the class is free.
Attend Cinespia movie screenings. During the hot summer nights, you can catch a movie at a Hollywood Forever Cemetery. You can watch a movie and have a picnic at the same time. But don't forget to bring a blanket, wine, and a good company.
Root for the home team. After your moving to LA from NYC, stop by the Dodger Stadium. While you are there, try the Dodger dog – one of the most iconic LA street food.
Go on a paragliding adventure in Malibu. There is no way you can get a better view than this. Grab your friend and go together on the paragliding adventure. You will never forget this experience.
Living a healthy life
Here is something you probably didn't know – people who live in LA are really into staying fit and living a healthy life. If you think about it, you can notice it just by looking at people. The sad truth is that New Yorkers have more problems caused by obesity. But after moving to LA from NYC, you will replace your bad habits with good ones. You will learn to eat more healthy and exercise. Just by swimming every day you will get your daily dose of exercise. No need for you to go to the gym.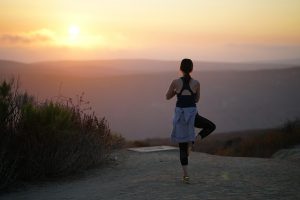 Dealing with extra space after moving to LA from NYC
Let's face it – apartments in the NYC are so small! Unless you have enough money to afford to live in a bigger home, you will probably be forced to live in a small space. But, once you move to LA, you might feel weird in your new, super big apartment. You will need to adapt to a bigger home and think how you could make the best use of the extra space.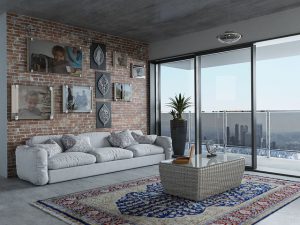 Different job opportunities
If you are leaving New York City for work and moving to Los Angeles, you are in luck. Even though show business is the first thing to come to your mind, there are many different job opportunities waiting for you. This city is great for those who want to start their own business. You will just need an idea that will attract your customers. Also, big names have headquarters right in Los Angeles, so it is a great place for entrepreneurs.
Of course, most people are interested in entertainment and that is the main reason for moving to LA from NYC. You will be happy to know that living costs in Los Angeles are lower than the ones in New York City. Everything is way more relaxed and people aren't so occupied with work. People who live in Los Angeles like to say that they work to be able to live, while New Yorkers live to work. But the important thing to know is that both cities are great. No matter where you are moving to, it is important to feel at home there.