Do you feel like you're stuck in an endless Groundhog day loop – same apartment, same job, same people etc. We understand how it must feel – after all, we've all been there. So why not do something about it? Why not attack the root of the problem and simply move to a new and possibly better place? Why not move to Brooklyn, NYC? Affordable, big city, lots of potentials, could be quite profitable – what more can you ask for? After you make the decision, whole your life could be completely different. And searching for professional movers and storage units Brooklyn relocation requires will be an easy job to do!
The only thing is that you need to consider the obligation that is relocating. And the very first step on that journey would be finding the perfect apartment. Second would be hiring the ideal moving company. But you also need to consider that you might not have enough space for all of your stuff. So for a smooth transition, you need to consider renting a storage unit in the vicinity of your new Brooklyn home. And since there are a plethora of storage units Brooklyn offers, you need to know what you're looking for.

Storage units in Brooklyn – how to find them, judge them and make your choice

Finding an ideal moving company NYC and New York storage units are like salt & pepper. They simply go together. So in case you are drawing a blank on how to find the storage perfect for your needs, we're here to offer sound advice. Our perennial experience helps us to realize shortly what your requirements are. Without you saying too much. Given that it could be your first relocation, you could even be unable to realize what you need before you ask the experts for an advice. And there are several important pieces of advice you should get. First, given that you're making a Kings County move, you should find affordable and reliable moving companies in Brooklyn.
To do that, we suggest you gather the information about at least 5 moving and storage Brooklyn companies. Make a detailed check about each, being that you wouldn't like to get into the moving scam. Our experience is also that you need to save money on your New York relocation. So getting the information about the NYC moving quote. This way you get the idea about how big your moving budget should be. Another tip is to make sure you understand all important components of moving cost for NYC move. That way you'll know what you should pay attention to.
Besides the moving company, you could be in a need of- Storage Units Brooklyn. Being that your new home could be too small for all your belongings. Or you could be unable to enter your home the moment you end the relocation. Whatever might be the case, make sure you get the quality depository units in Brooklyn.
Choosing the right type of Brooklyn storage units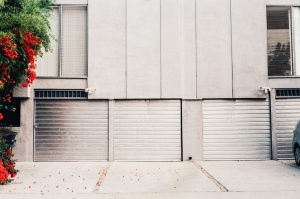 First and foremost, one needs to know what he/she is looking for before searching for it. And in case you are clueless in regards to the basic types of storage, read up:
Self-storage. Usually a self NYC storage. It is commonly considered to be a short-term depository. It is most commonly used for storing seasonal equipment or items you don't currently have room for. These types of storage units Brooklyn have a simple lock and key and you are the only one that has access to them. So you don't receive the full-service Brooklyn depository. You get a safe place where you can keep your items. But you  need to take care of your valuables placed in those kinds of warehouses in Brooklyn
Container storage. Here we have something along the lines of the long-term warehouse. Basically – you have a representative from the NYC storage company stop by to do an estimate.  They do an inventory check to determine the size and number of containers you need. Those containers are then delivered to your address by the company with clear instructions in regards to packing. Once packed, the containers are transferred to the Kings County depository facilities. So when using this kind of depository, make sure you check on the Brooklyn warehouse buildings where your belongings will be kept. Make sure they are secure enough.
In the end, it doesn't really matter whether you're relocating or simply looking to de-clutter. Defining the type of depository units in Brooklyn you seek for plays the very first threshold in the journey.
The first step – make a top-ten-list of suitable storage companies in Brooklyn
Knowledge is power – always has been and always will be. Every search begins with a lot of background research, and so we advise following that principle when discussing storage units in Brooklyn. And the best thing is that considering the modern environment we now have at our disposal, you can go about doing this in several ways: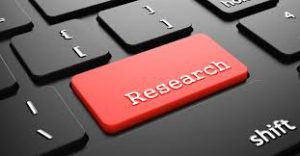 First-hand recommendations. It never hurts to go about asking friends and family members for advice about the Brooklyn warehouse units. It's always a safer bet when you have a company someone you know can vouch for than hiring a brand new company you know nothing about.
Online research. The Web is considered the widest database of information today – so it's only logical that you focus your search for storehouse units in New York borough of Brooklyn using it as a tool. In addition to the amount of information you can find, you can also find feedback and reviews from other clients. And this is a key factor most of the times, given that these are all people that you can now relate to.
Real-estate agencies. In case you are already hiring them to find you that ideal apartment, why not inquire about Brooklyn storage solutions along the way. Yes, they most likely have a contract with certain Brooklyn depository units, but that might even get you a discount.
Moving companies. You can easily find moving companies which offer storage services as well. And even if they don't, most of them can provide reliable recommendations. So, again, when preparing to conduct the relocation, ask moving experts for their suggestions. Even about the storage units Brooklyn offers.
Storage units Brooklyn – first elimination round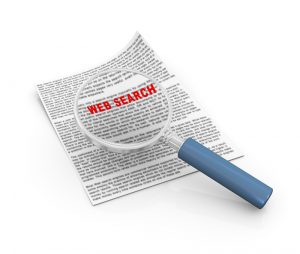 By now you should probably have a list of potential storage companies for Brooklyn relocation. So how do you go about removing some of them from the list? Well, easy enough if you follow the following steps:
Conduct background checks. NYC is a giant pond – competition is large and fraudulent companies hide everywhere. Always visit the storage company website (if one exists) and verify the license and validity of the Kings County depository companies before even considering hiring them. It's ok that you look for the companies online. But in case you just type 'Storage Units Brooklyn', don't even hope you'll avoid a depository scam. Always do a thorough background check. Taking care of safety is the most important thing!
Check any reviews or comments about the depository facilities in Brooklyn you intend to rent or use. If none are available, caution is highly advised. These are typical markers of either young and inexperienced companies or companies which have something to hide. No matter the scenario, the message is fixed – as long as there are posts, they are worth considering.
Check for any records of complaints.  Start from the Better Business Bureau and search for the company in question. Then read up on any articles or news involving the storage place. It wouldn't be a bad idea to contact the local police department and check whether there were any past incidents or reports involving the Brooklyn storage companies you consider.
Negotiate terms of employment and services being offered for the price you're paying
You've written off the inexperienced and potentially fraudulent storage units Brooklyn has – good. Now comes the hard part. If you've rented the Brooklyn warehouse units before, you have some idea what to expect from any such facility. In case this is your first time, then you might want to consider the following:
Read through the contract and terms before completing the deal.

Overall cost estimate for the services being offered. Most Kings County storage facilities have a fixed cost for the services they offer, which can provide you with a general idea of the price you are going to pay. This can help you spot abnormally costly or conveniently cheap companies. Make sure you check every detail about the estimate you get for each of storage units in Brooklyn. The scam could be hiding behind the low price. Always ask what you get for the price you pay.

Insurance for the belongings being stored away. Insurance is simply a must-have when it comes to valuable items. We are talking here about your things here, so all steps need to be taken to ensure the safety of those same items. If you're purchasing the insurance policy directly from Brooklyn storage companies, carefully read it. Some warehouse scams are conducted through the insurance fraud.
Additional fees. Go through the contract offered to you and make sure that there are no additional costs to surprise you. In most cases, these would be determined by weight, size or accessibility so pay close attention to those factors.
Storage accessibility. It very important that you consider the distance to the Brooklyn storage buildings you are planning to rent. In cases where you might need something from there. Another factor here is the working hours of the NYC storehouse, as you might want to always be able to access the things you've got tucked away.
Taking a leap and making your final choice
Now, all of the fore-mentioned factors can be verified via phone, however, we would highly recommend taking the time to go and personally visit the Brooklyn storage facilities before making any decisions. This gives you a chance to see who you are dealing with. Also – you will get a chance to re-visit any potentially confusing terms and requests. So go out there and find the ideal depository company in Brooklyn for your needs!
In case you wonder why to put this much effort in searching where to store your items, let's discuss some important things. How attached you are to the things you are looking a warehouse for? Do you want your belongings to be well taken care of, or you don't care anymore about them? Being that you're looking for Brooklyn depository units, we suppose you care. Otherwise, you would have sold or presented them. To keep your valuables safe, choose to keep them only in reputable and reliable storage units Brooklyn has.