You have been a tenant in New York long enough and you are determined to purchase a real estate of your own. Your heart is set on buying an apartment in Brooklyn. You love this borough and all its charm and you are ready to become an apartment owner. But you lack experience in property buying and you need some tips. Well, you have come to the right place!
We, at Big Apple Movers NYC have a vast knowledge of NYC real estate and are glad to pass it down to you. Our first piece of advice being – brace yourself. Apartment hunting in Brooklyn does resemble a true hunt, due to many interested buyers fighting over the same apartment. So, prepare for intense few months at best, likely even longer, of searching, open house visits, meetings with real estate brokers, agents, bank representatives, lawyers, bidding wars and some disappointment. But, ultimately, it will result in you owning your own piece of New York. And that's surely worth it!
Step 1 – save up
Long before you begin the process described above, you need to save up! If you want to be taken seriously when submitting a bid, you need to have at least 20% deposit. On a property worth 1.000.000 dollars, you will need to have saved 200.000 dollars. That's a lot of cash, and that's not the last of it. There are smaller costs that can add up, like: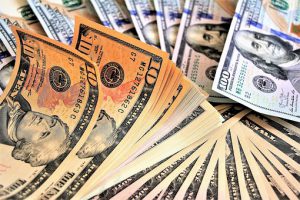 mansion tax – a fee paid if your property costs more than a million. It's the highest of all the closing fees, and with real estate prices nowadays, you should be prepared to pay it.
board package fee – it can cost you anywhere between $500 and $2000
co-op lien search fee – it's in the ball park of  $300
condo municipal search – ranging from $350 to  $500
the appraisal – somewhere between $300 to $1,500
home inspector – this is an additional, but very important step to buying an apartment in Brooklyn.
Step 2 – get your credit score in order
Having a good credit score affects the amount of money a bank will lend you. Credit score numbers go between 300 and 850, with higher numbers being better. It's important to find out what your credit score is early on, before starting your apartment search. Do this in the early phase of saving up. That will give you time to pay off unpaid parking tickets or credit card debt that is holding your score down. You can find out what your current credit score is on this website.
Step 3 – get preapproved for a mortgage
When buying an apartment in Brooklyn, in today's competitive market, it's of utmost importance to act fast. If you see an apartment you like, you will lose the bidding war to someone who is preapproved and can get the money more quickly. To avoid this scenario, go to the bank and get preapproved yourself. To do this you will need to submit bank statements, tax returns, pay stubs and other financial information. But, on the plus side, banks provide this service free of charge, in the hope of becoming your lender.
Step 4 – decide on condo vs. co-op when buying an apartment in Brooklyn
There are two types of apartments on the market in NYC – condos and co-ops. If you buy a condo you will become an owner of the purchased unit, you being the only owner. Whereas if you choose a co-op (short for cooperative housing), you buy shares in a corporation that will give you a proprietary lease in the building, not the actual property. Bear in mind that even though the screening process for co-ops is more rigorous, there are more of these apartments in the city.
Step 5 – begin your search
Once you know what kind of money you have at your disposal and what type of property you're searching for, you can start looking. In this phase, you should really set aside some time to see as many apartments as possible. Clear your weekends for open house days, and it's beneficial if you can see some after work too. You can automatize your search, by entering your preferences on websites like StreetEasy. They will send you emails when listings that match your requirements pop up on the market, saving you precious time.
Step 6 – put together a team of experts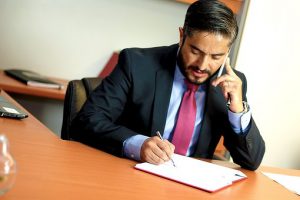 To avoid overpaying for an apartment, you should work together with an experienced real estate broker and a lawyer specializing in property law. They are there to steer you away from bad deals and to help you put together a well-rounded offer.
Step 7 – submit a timely bid
When you see an apartment you like, it's normal to want to submit a bid as soon as possible, in order to secure the property. But bidding too early will do more for the owners than for you. If you bid during the open-house weekend, the agent could use that information to encourage other interested parties to act quickly too. So, hold off bidding until after the open house weekend, if you really want that Brooklyn apartment.
Step 8 – prepare to lose
You should be prepared for the possibility of somebody snatching that perfect place you like right under you when buying an apartment in Brooklyn. That's just reality these days, with the neighborhood's popularity skyrocketing in the last few years. So, keep an open mind and don't get too attached to a property before you secure the deal.
Step 9 – inspect the place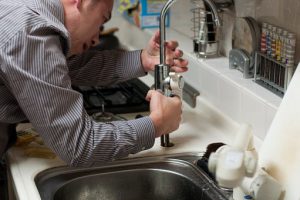 Don't be too hasty, even if you really really like an apartment. Don't put down any money before you have a home inspector check the place. That beautiful apartment can turn out to have faulty plumbing or termites.
Step 10 – organize your move
When you are sure the place is ok, and all the paperwork has gone through, it's time to think about moving into your new apartment. Get moving quotes NYC from reputable movers and consider what kind of Brooklyn moving and storage services will you need.