As the spring is slowly approaching, it's time to start thinking about rearranging our homes. There are people who actually spend a lot of time planning the changes they'll apply once the moment comes. For people who have gardens, coming up with spring landscaping ideas for the yard can be a long process. On the other hand, the results of this thorough planning can simply be absolutely beautiful. Nowadays, everywhere across New York, especially in suburbs, you can see some beautifully decorated and well-maintained yards. Many things depend on your imagination, and how your garden will look like is up to you. However, if you lack ideas, but you still want to make some adjustments of the yard, then be our guest and have a look at our list.
Cleaning the yard before executing spring landscaping ideas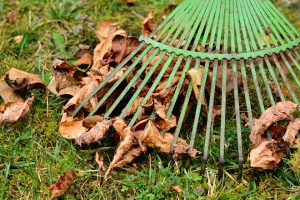 Before anything else, the first thing you should do is clean the whole yard. After a long winter there will certainly be many things to take care of and clean; especially if it was a cold winter, with lots of precipitation in the form of rain and snow. If you've already had some plants or trees planted, be sure they will need maintenance throughout the winter time. In this way, you help your plants live longer as well as help them flourish and bloom easier. Now, if you think that it's still early, to begin with, preparations, don't worry about that.
These months, before the actual spring arrives, are perfect because it will give you enough time to set everything. Moreover, you will definitely have time to finish every task you've planned. And time is important here. So, let's take a look at what you should do to prepare the yard:
Power raking the lawn. Make sure you're well aware of the difference between raking and dethatching to ensure the best results for your lawn.
Use fertilizer to boost the growth of the trees and plants
Take care of the damaged lawn area by using the necessary methods. You can ask help from the professional service.
Spring landscaping ideas also include leaving some space for the new elements
Shake the snow from the evergreen in a gentle manner, but please make sure not to break the ice manually. This will actually do more damage to the branches. It's safer to let it melt naturally.
Applying spring landscaping ideas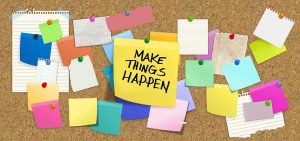 To point, just to make sure, the list above might not be finite. Other options could be added depending on the very condition of your yard. But let's say this list can be a good pointer on what to pay attention to. When talking about improving and changing the layout of the yard, we can also suggest several useful ideas.
Make a detailed plan
We mentioned the importance of time. As much as it seems it's a long way before the arrival of the spring, you can't rely on the weather. You surely know that the weather can be tricky. If it happens to be raining for a couple of days that will pretty much slow down the progress. However, what you can do is make a backup plan for such days. Instead of just sitting at home, watching the rain falling, you can work on logistic. Maybe you would like to consider contacting relevant companies in case you need their services. For example, while in the process of breathing new life into the yard, if there is something that gets in a way and is an obstacle, then think about hiring the service of Brooklyn moving and storage. Do that and you'll have a better overlook and control over the situation.
Keep the vision in front of you
One of the reasons why making a plan is important is not losing the focus. In the middle of the burst of spring landscaping ideas, it's easy to lose the compass. Therefore, write down the list of things you'd like to do, and stick to it. However, if you see that you're about to exceed the budget, be ready to cross out some of the desired things.
Be aware of the climate
Actually, this is one of the first things to pay attention to when thinking about spring landscaping ideas. Simply, not every kind of plant will be able to grow and develop on just any kind of the soil. If you want to find a home in NYC, do a little bit of research where you read about what plants would be good for this climate.
Plant a tree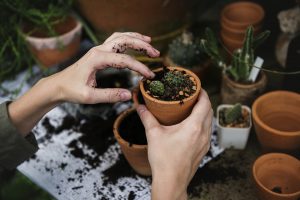 A tree is always a good addition to any open space. It also serves for creating more fresh air, etc. One of your spring landscaping ideas could be this one. For this, you'll need to know how to plant a tree and ensure the best conditions. Also, pay attention to what type of a tree would best fit the environment. NYC moving company can actually assist you with relocating the seedlings and all the equipment and things you'll need during this time. Also, with their help, you can be sure to find the best accommodation for you.
Add some outdoor lightning
Perhaps this can be one of the items on your spring landscaping ideas list. Nothing can add up more to the whole atmosphere than smartly positioned lights. You can use them to emphasize something special in your yard or just to light the pathway.
Learn how to deal with pests
This is one of the most common problems when it comes having a yard. Not only pests can ruin your plants, but the problem can escalate if it's not treated. So, make sure you've got everything you need to prevent this from happening.
Spring landscaping ideas can be drawn from everywhere that inspires you. Bear in mind not to exaggerate with the details, for sometimes less is more.