New York City is maybe best known for Broadway, but sports play a very important role in the everyday life of an average New Yorker. Sports in New York City have a long, well-known history. This city is home to the headquarters of many sports leagues- baseball, football, basketball, hockey, and soccer league. A true sports fan paradise! And that is not all. Sports fans in NYC can enjoy visiting popular stadiums, watch or participate in streetball battles, chill in a sports bar and much more. Even if you are just visiting NYC, you are at risk of becoming even a bigger sports fan after you experience this strong and positive vibe. Whether you are a baseball, basketball or football fan and you are interested in moving to New York, you can find a home with a perfect location near all of your favorite sports events.
METS OR YANKEE?
There are a lot of popular sports in the Big Apple but baseball is still the most popular one. It has a long history and almost every New Yorker enjoys in spending their day offs watching a baseball game with their friends or family. Even if you have never been to NYC, you most certainly know about the famous Mets–Yankees rivalry. One of the most common questions you could ask a New Yorker is – Mets or Yankees? Their rivalry goes way back and they compete in Subway series that can't go unnoticed. You can see their differences even when you look at the counties they inhabit.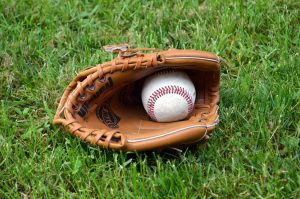 If you are a Mets fan, you will most certainly want to search for your new home in Queens, Brooklyn, Staten Island, and Long Island. And if you are a Yankees fan you will want to search for homes in Manhattan, the Bronx, and Westchester. All of these counties are beautiful in its own way and you will be very glad for living there.
QUEENS
Queens is a very popular county in New York City. This is a home to excellent museums, restaurants, galleries and a famous World's Fair globe in Flushing Meadows. It is also one of the best NYC neighborhoods for college grads. If you are sports fans in NYC, we can't forget to mention Citi Field. Citi Field is a baseball park, the home field of New York Mets. It is built to be a replacement for old Shea Stadium and represents one of the most popular places for their fans.
Furthermore, in Queens, you can find the USTA National Tennis Center. This is the home of the annual US Open Grand Slam tennis tournament. US Open is held here since 1978. If you want to visit a place where Novak Đoković and Serena Williams held their trophies, this is a must do. As you can see, Queens isn't just for baseball fans, it is great for tennis fans, too.
BROOKLYN
Brooklyn attractions are ranked very high on a list of best New York's destinations. Locals love to say that Brooklyn's fans are the most passionate ones in NYC. But besides that, many people are going to Brooklyn because they know how to spend a quality time here. And if you think this is the best place to move to, you should consider hiring cheap movers Brooklyn. Here are only some of the places you should definitely visit when in Brooklyn.
Brooklyn Botanic Garden. This is a perfect place to relax with your family. It may not be the first place you would visit as a sports fan in NYC but its location offers you a nice walk in a beautiful nature with your family.
Brooklyn Bridge Park. You can divide this park into eleven sections and each of them offers you different landmarks, topographies, and sports activities. You can head there for a walk or maybe go to a soccer field.
Coney Island. This is a perfect place for a relaxation and entertainment, too. You can spend a lazy day on a beach or go to an amusement park and have fun. If you are not afraid, you should definitely go to a famous wooden roller coaster which was opened in 1927.

Brooklyn Bridge is one of the oldest roadway bridges in the US.
MANHATTAN
Manhattan is famous for being the most populated county in New York. Many like to call Manhattan "the heart of New York". In addition to this, in Manhattan are located some of the most popular attractions of NYC. For example, if you feel sporty make a stop to the famous Central Park. Here, you can go for a run, hike, ride a bike, play soccer, basketball and much more. In the evening you can enjoy the lights of neon-lit Times Square. And after that, you can make a stop at the incredible Empire State Building. And last but not least, sports fans in NYC must make a stop to Madison Square Garden. This is an indoor arena and people mostly use it for boxing, wrestling, concerts.
Most of us think life in Manhattan has to be very expensive. But if you are planning to start a new life here alone, know that you can easily find the affordable Manhattan neighborhoods for your needs.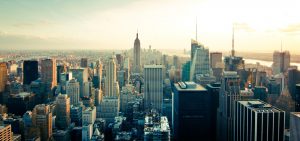 THE BRONX
After visiting Manhattan, make a stop at the Bronx and see if this is a perfect location for you. The Bronx is a home to many New York's attractions. Apart from having the greatest museums, galleries, and beaches, the Bronx offers something for the sports fans in NYC. The Bronx is a home of the new Yankee Stadium. This stadium incorporates some of the replicas of design elements that existed in the original Yankee Stadium. Because of this stadium, Yankees fans always pick the Bronx as their number one favorite location.
No matter what is your favorite sport or favorite sports team, New York can always offer you great places for your relocation. The amount of the activities and attractions will make happy every sports fan in NYC.