After you've hired a reputable moving company New York, and packed all your things, the moving day has finally arrived. Things go smoothly enough, the movers are polite and efficient, and you are home in no time. When you see the movers getting ready to leave, you wonder how much or if you should tip your movers. You want to be fair, but still not spend too much. We all know how expensive moving can be.
Should you tip your movers?
Normally – yes. And, if you would say something like: "Hey, I paid for that move already, I don't have to pay more!", you would be right. You don't really have to tip anyone. That's how tipping works. You don't have to tip your waitress or your cab driver either, but it is something that is expected. They all provide a service – and if you are satisfied with it, you should tip. If your stake is a bit raw, your waitress can replace your order in less than an hour. However, if your precious Van Gogh painting gets dropped by the movers, the damage will be much greater. The responsibility they have is much greater so they need to pay more attention. If they take care of your things well you should reward them.
How much to tip your movers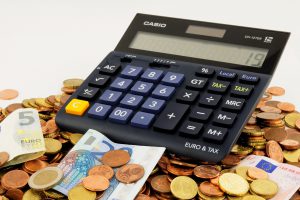 Calculating the tip for the movers should include the number of movers, the time it took to move all your things, the state of your things upon arriving at your new home and your overall satisfaction with the service.
The unspoken rule for restaurants is that a 15-20% tip is expected if the service is satisfactory. But, 15-20% of your final moving bill would be huge and would set your moving rice even higher. Thankfully, the unspoken rule for movers is a bit different. It states that your tip can be anywhere from 5-20% of your moving bill. If you decide that this is too much for you, you can tip them by the hour. If you tip this way, don't go below $5/hour for each mover. Remember, they are doing hard labor, and you should make it worth their while.
If for some reason you cannot tip you movers with money, there are other ways to show your appreciation for a job well done. You can buy the movers lunch if they don't have one planned or recommend their services to your friends and colleagues. And, of course, a sincere thanks goes a long way.
Always keep refreshments around on moving day. Keep sodas, water or sports drinks (nothing alcoholic) close by in case someone gets thirsty.
When to tip your movers
You should reward your movers when you deem it fit. Usually, there is a certain tip expected if all goes well on a moving day, but this depends entirely on you. If you decide you don't want to or can't tip them, you don't have to. We believe you should tip your movers if they are careful, polite and efficient. You can also include any other criteria that you find important.
Tip you movers at the end of the moving day. Not only will all the work be done by then, but you will also have a better chance to evaluate their service. When all of your things are in your new home, ask your movers to go over all your items with you. You can check if something is missing or damaged and you will get a good chance to tip them if you decide to.
How to tip your movers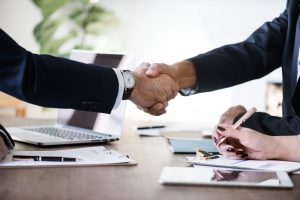 As we mentioned, we can express our appreciation to your movers in many ways. However, if we decide to do it with cash, how do we do it? It seems a bit awkward to just go round handing out money. Well, if you feel like tipping your movers the first thing you need to do is call the moving company and ask them if tipping is allowed. Some moving companies do not allow tipping and by tipping the movers you are, inadvertently, making them go behind their bosses back. This can put them in an inconvenient position.
If the company allows you to tip your movers, ask them what the tipping policy is. Some companies will make you give all the tips to the foreman so he can distribute them between the crew, while others will encourage you to tip each mover individually, and shake their hand. Sometimes giving all the tips to the foreman is not a good idea. He may distribute them unevenly or even keep them all to himself.
Whatever you decide, make sure you give your movers explanations why they are receiving tips. Give every mover a reason for tipping him/her. This is easier to do if you give out tips individually.
What you should consider when tipping your movers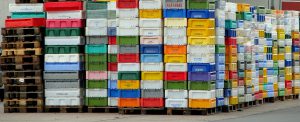 When calculating how much to tip your movers account for:
the distance of the move
the fragility/weight/type of your things
the number of movers
the number of hours spent
the price of the total move
general satisfaction with the service
A thing that can affect the movers' tip is the type of things you want to be moved. The more complicated the item, the higher tip it should be. This way, you should probably tip your kitchen movers a little less than your piano movers NYC. Make sure you let them know you appreciate all the extra care they took with your special items.
But, what if it's a long distance move? What if it lasts days and not hours? Then, you should tip movers accordingly. If only one crew is moving your things, you should include all the days in the tip, not just the first and the last one. On the other hand, if you have two crews (one that loads your things and one that unloads them at the new location) you should tip them both, but with lesser tips.
In the end, it doesn't matter how much money you tip your movers with, as long as you express your gratitude to the people who helped you move to a new life.