Ok, let's get one thing straight – you'll probably need a professional mover to help you out with this. And we're here to help you pack your furniture as safe as possible. Because we know, moving residential or business furniture means to transfer a smaller or larger amount of things from one location to another… Which often represents a really difficult job! It is necessary to protect all furniture intended for moving beforehand. That's why you need to pay special attention to fragile items and sensitive furniture. So here is our guide for shipping furniture cross-country – stress-free!
Think in advance about shipping furniture cross-country
Furniture protection is a very important part of the whole shipping furniture cross-country job. If you don't leave moving to professionals, it can leave marks on things that are meant for relocation. Just imagine moving: from the apartment, through the corridor, down the stairs and all the way to the transport vehicle, as well as the loading of things… If it's not protected the way it should be this can all damage your furniture.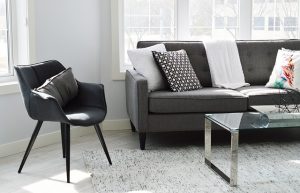 This is extremely important if you have office furniture that is part of the whole company design. That's why you need to be extra careful. The office move is completely different from home furniture moving. Because in the office you do have furniture, but you also have the equipment, probably a lot more electronic and – employees. That's why hiring professionals is always the best choice for commercial relocation.
Furniture protection
Adequate protection of the entire interior is a key factor in the process of moving. Protecting the place inside can make a big difference in the furniture's condition after moving. Scratches on furniture, stains, and marks that result from carrying, transporting and bringing furniture into a new space are unacceptable. Whether it's a matter of smaller or larger items, it's important that you do not miss out anything. You should wrap each individual piece of furniture, dishes and other items with material specially designed for this purpose. This will make it easy to transport. The moving can begin only when all of your things are perfectly protected. It's best that you look into different moving companies in advance and see what is the best solution for you. And the best news is that you can also check different moving companies prices and see what each company offers when it comes to shipping furniture cross-country.
Fragile furniture
Before you start with moving check international office moving checklist. And when it comes to fragile and delicate furniture, such as glass tables, and leather sets or similar items, professional relocation agency most often is able to offer you the same quality material in the form of sheets or special paper to protect your furniture. They certainly have more experience in moving and deal with a really large number of movements.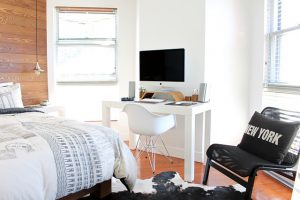 Therefore, moving agencies are the best when it comes to the protection and packaging of fragile furniture. This goes both to in the country and cross-country, and it your best choice if you have the plan to move away. If you want to do this on your own, we advise wrapping furniture in as much protection as possible.
Protection against dust and moisture
When shipping furniture cross-country, if you want to protect it from dust and moisture, be sure to use special material intended to protect the materials from dust. And as you know, moving from one apartment to another inevitably raises dust. This, of course, creates additional work so it's best to previously protect your things with stretch foil. Also, this is the best way to save your furniture if you have decided to renovate the apartment, whether it remains in it or to be transferred to the temporary storage area. In addition, this type of protection also serves as a good way for your furniture to stay dry if there is any unplanned moisture during moving. There are some benefits of owning power tools when moving if you want to be extra safe.
Benefits of hiring professionals
Cross-country moving isn't easy and that's why it's important to choose the reliable moving agency. In this way, all of your furniture, equipment, machines and other moving items will arrive safely at your desired address with their help and best protection. Moving agency will also ensure that everything that is valuable to you is safe in all segments of moving. They are trained to use numerous types of furniture protection such as special follies, sponges, cardboard, and boxes of different sizes, and in this way put the security of your belongings to the highest level.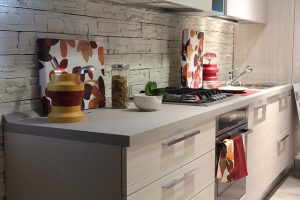 Still, if you think you can do it yourself, always remember that if you want to move something, put something underneath it. This can be anything like a piece of plastic, foil, blanket, carpet or some other fabric below heavy piece. This will help you push things and sliding is far easier than lifting them.
Furniture transport
Again, it is important to use professional service transport not to leave any marks or stains on your furniture. Since moving companies have vehicles with the upholstered interior, like trucks and vans, they make sure that transport of your belongings is even safer. Plus they use protection with the appropriate packaging and material. A moving company will also make sure that your furniture is not exposed to the risk of damage. With that, your freshly painted walls in your new apartment are safe too. Besides transport, the moving company will help you with any special furniture you have. They can help you with tiny things, big heavy pieces, special cargo, pianos, cash registers or antiques.
Perhaps the most important rule and the best advice we can give before shipping furniture cross-country, it is to make a good plan. The place where the stuff needs to go should be measured: dimensions of the door, the steps and the rooms etc. Remember to measure the problematic pieces of furniture in order to avoid unpleasant surprises on the day of moving. Of course, one needs to have an idea and a vision of which things should be put in which place. Good luck!