Renting a shipping container for your upcoming NYC relocation is something you will want to do if you need to move under a budget. Shipping containers come with many advantages. They can save you big money, but can also come handy if you need an extra, temporary storage during your move. But, before deciding to rent one, you will need to know which shipping container size and type is the right one for your needs. Picking the container dimensions might seem really confusing and hard at first, but it really isn't. After you read our simple guide, you will know everything there is to know about moving containers.
Most common shipping container types
Shipping containers are designed in a way to make the transportation of your items easy and safe. This is very important when you are planning to relocate everything you own. Especially if you are planning a cross-country move. Since not all of us transport the same kind of goods, there are different containers that will suit everyone's needs. You've probably already figured out that there are different kinds of moving containers. More than ten types! And all of them come in various sizes and are from different materials. So, what are the most common types of moving container?
Dry Containers. One of the most commonly used containers. They are perfect for transporting almost any item.
Flat Rack Containers. This will be your number one pick if you want to transport oversized items or construction gear since they come in bigger shipping container size.
Open Top Containers. Great for high items.
Tunnel Containers. They are similar to dry containers but have openings at both ends which is why you can load and unload much easier.
Refrigerated Containers. You will need these if you have temperature sensitive goods.
Car Carrier Containers. You are planning a long distance move, but don't know how to transport your car? The answer is – Car carrier containers.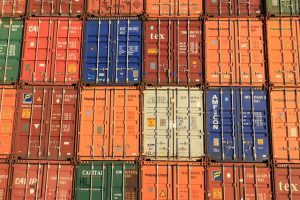 Most common sizes of a shipping container
As you already know, every type of shipping container comes in various sizes. Shipping container size sticks to international standard- ISO (Industrial Standards Organization). As a result of this, today's shipping containers are customized in a way to meet everyone's demands. Whether you need to transport heavy equipment or a bulk of grain, you will have the opportunity to rent (or buy) a perfectly sized container.
You are probably wondering why is it so important to pay attention to container's size if you don't have many goods to transport. It will fit in any container, right? Well, keep in mind that bigger containers cost more. And one of the ways to save money in the Big Apple is to find the right sized moving container.
Standard container sizes
Shipping containers come in standard sizes – 10ft, 20ft, and 40ft. If you have big, bulky or heavy items you can also get a container of a non-standard size. Every type of shipping containers comes in more than one size. There are two shipping container dimensions: external and internal. And since most of moving containers come in rectangular or cubic shape, its measures will include length, height, and width. It is important to know that, for example, external length isn't the same as the internal length.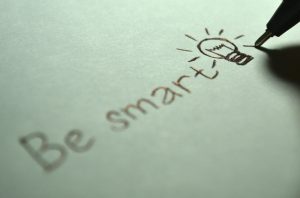 External dimensions
Sometimes when we are under a lot of stress, we make unnecessary mistakes. One of them is going for a bigger shipping container size than the size of the outside area where you intended to place it. The other scenario is to place a container in a location where you can't open it because there is not enough room to do this. So, if you don't pay attention to its dimensions, you might end up with big problems. And you don't need them on your relocation day. In order to avoid them, you will need to measure everything before you get a shipping container.
Internal dimensions
This one is easy. You will need to pay attention to internal dimensions in order to assure all your belongings will fit the container. Getting a big shipping container doesn't mean it will be the same size on the inside. If you have high belongings, don't forget to get the container with the right internal height.
What is the best shipping container size for your requirements?
There are a few things you'll need to consider when thinking about the size of a shipping container. Firstly, if you are planning to use it as a small office, you will need enough space for your stuff. Get yourself the right sized container and then find reliable office movers NYC. In short, think of its purpose. Secondly, think what items and how many of them will be in it. And thirdly, examine how adaptable your new space can be. Who knows, you might need a bigger space in the near future. Think of everything.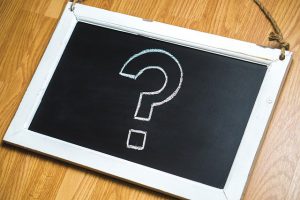 Where can you find shipping containers?
Don't go for the cheapest solution! You need quality when you are thinking of getting a shipping container. Let's put it like this. When you are planning a move to NYC, you will read NYC moving companies reviews, and then decide which one you will hire. It's the same with shipping containers. There are many reliable companies with a service of renting a shipping container. Some even have an option to sell you one. No matter what will be the purpose of your future container, always go for the best option. Find a reliable company which will help you decide which shipping container size and type you need. You deserve the best, so don't settle for less.