Considering sharing a storage unit in NYC? Now, I truly hope that it is not because of the 4D of life. Experts say that the biggest cause of extra space is death, divorce, downsizing, and dislocation. And so it happens that your place of residence is the Big Apple. You probably already know about New York but indulge me, let me say a few things about the NYC. New York City is the most populous city in the United States. As of 2017, it has 8.622,698 citizens over a land area of about 302.6 square miles. It is the most densely populated major city in the US. I can with certainty say that NYC is cultural, financial and media capital of the world. Furthermore, it is home of the headquarters of the United Nations. New York is an important center for International diplomacy.  
S

haring a storage unit in NYC
Self -storage industry is primarily a United States based industry. As of 2018, it is estimated that between 44,000 and 52,000 storage facilities are currently in the United States. According to the Self -Storage Association, self-storage represented a 22 billion-dollar industry in 2009 and accounted for 2.21 billion square feet of storage space.  This amount of space equates to 19.2 square feet per the United States household. The industry is worth $38 billion in 2018. Now there a both good and bad as with everything and is up to you whether you rent one for yourself. How to share a storage unit in NYC and use moving services Brooklyn in the best way is going to be a lot more-clearer at the end of the article. So, let us descent further into this topic. Without further introduction, I hope to make your decision process a bit smoother.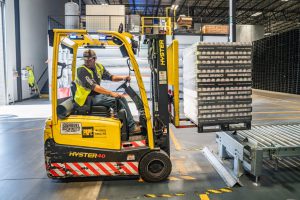 The good side of

s

haring a storage unit in NYC
Self-storage facilities are often reliable when it comes to keeping your stuff safe and sound from causes like weather, mice, or 'disappearing' belongings. Furthermore, that gives you peace of mind, and you cannot put a price on that. On top of that, you can find cheap storage in NYC easily. Now, most storage unit companies provide insurance in case of disasters or circumstances. Therefore, I can without a doubt say that they are better than, a friend's attic. On the pros side, you can access your belongings whenever you want. Since New York is the biggest and you have a tiny apartment sharing a storage unit in NYC can be quite useful. Since I do not know your area of residence. I can only provide some information on moving services in Brooklyn. Some are Dyno Moving, CCS Moving & Storage, Simply Moving & Storage. All of them rated 5 stars.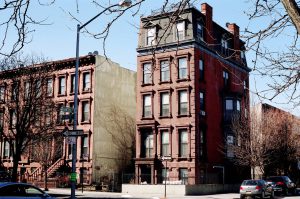 Additional pros of

s

haring a storage unit in NYC
Self-storage is a fairly cheap option for hanging your stuff during your relocation, short term or otherwise. But an important piece of advice. Make sure that stuff you put in the storage unit is essential so you do not forget about them. Sharing a storage unit provides essential help when you are in the middle of relocation chaos. While you are dealing with that relocation chaos and stress your belongings are safe. Therefore, you have more time to tackle more relevant stuff with ease. And once you take care of everything else, and the only thing that remains is to pick up your belongings. Also, a big plus is that it helps you declutter your home. You can easily declutter your home with some extra space. And sharing a storage unit in NYC is just the thing you can use. Furthermore, you can use a storage unit to make a garage sale for some extra money. 
The negative side of s

haring a storage unit in NYC
Now a little glance over the negative side. The bad side of sharing a storage unit in NYC. During your move, nobody considers the price of renting a storage unit. You yourself must factor in the price of having your moving company take care of this aspect. Since New York is leading city in so many factors moving companies can help you. They can provide help on good deals on sharing a storage unit in NYC, or renting via their company contacts.  That hint too is sure to inquire to save on moving costs.  Therefore, you can have peace of mind on at least your stuff during all relocation chaos. Of course, modern facilities through the Big Apple possess surveillance cameras. But hear my advice ask the facility what kind of security they have and burglary prevention. You do not want to lose valuable stuff because of some thief.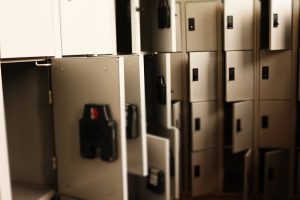 Should you share a storage unit with a friend?
Now probably the biggest advice I can provide. In case of sharing your storage unit make sure it is someone you know and trust. That buys your biggest piece of mind. Worst case scenario usually happens when sharing with someone you are not familiar with.  But just to cover it all. Consider the case of you and your friend have a fallout. And on top of all, the name on the lease is a friend's, they can prevent you from getting your stuff. And they can also change the lock.  You know it is a big city choose your friends well. Moreover, you are at a legal battle over your own stuff or pay half of the rent. The worst thing to happen is that your stuff gets auctioned. Think about it carefully. Choose people you are completely sure, and only then your stuff is safe. 
In the end, consider every aspect with care. New York provides everything if you look at the right companies for your move. Or in case you need more space for your belongings. Sharing a storage unit in NYC is definitely a great way to ensure your relocation goes a bit smoother. Furthermore, sharing extra space with your friend or significant one can provide much need ease during relocation. Consider the best moving services, look over everything twice. Only when you see the entire picture reach a decision.