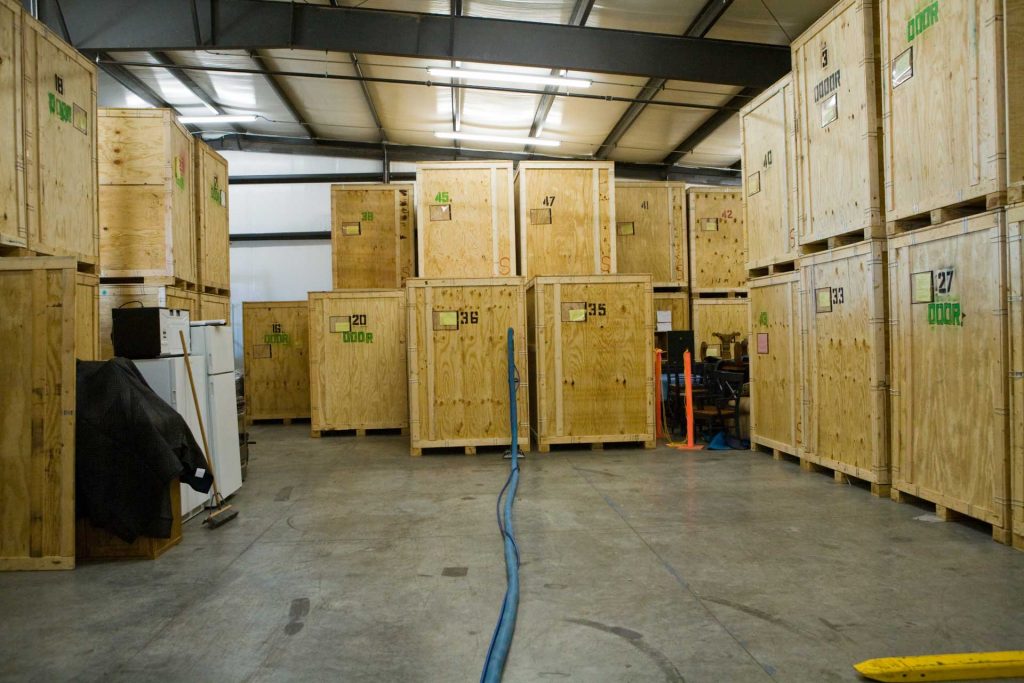 Many people wish they had an extra garage or two, or a dedicated basement, to store and organize belongings that they have nowhere to place. If you've ever encountered this problem, you may have a lot to benefit from opting for a safe, affordable storage solution.
The purpose of a properly constructed residential storage solution is to help you organize your items, and help them stay that way. We offer a wide range of residential storage solutions that feature easy access and top of the line security aspects that will help you reduce the hassle and clutter of trying to store everything in your home. Whatever the items, we can store them – from furniture and electronics, to rare collectibles and priceless photos. We have years of experience in the storing business, and hundreds of satisfied customers that attest to the quality and convenience of our services.
Contact us now to receive a free residential storage estimate, or use the provided online calculator to check quickly and conveniently. Make the choice of working with an experienced, full service residential storage company that knows what's important to you and will go the extra mile to provide you with an affordable residential storage solution tailored for your needs.
Choose Wisely
Make The Smart Choice For Your Storage
When choosing short-term storage solutions, it's important to consider your options. Many companies offer weak security or old, shabby facilities, and others require considerable effort just to get to and from your unit. With Big Apple Moving & Storage, you will receive nothing less than the best in terms of convenience, cleanliness and privacy of the items you entrust us with.
Privacy
We Care About Your Privacy
Enjoy the very best, top-of-line security features: individual alarm systems and security cameras throughout the facility, controlled access, and a resident supervising manager who is available on the premises 24/7.
Convenience
Your Convenience Is a Priority
Our facilities permit easy access to your car or truck, 7 days a week, allowing you to drive right up to the sliding doors and avoiding the trouble of carrying your stored items up stairs or through elevators.
Cleanliness
Some Text Some Text Some Text
You will never find any junk or debris in our facilities – our ground are well kept, routinely cleaned and snow plowed when necessary.
Contact us not to receive a free short-term storage estimate, or save the time and use our online calculator. Experience working with a company that is a cut above the rest, and meets the highest standards of full-service storage at affordable prices. Your satisfaction is our highest priority.
Free Quote