Get a Free Storage Quote
Safe storage NYC capacities:
Big Apple Movers and Storage NYC
The need for relocation arises for many reasons. Sometimes you move because you decide so. However, you could be forced to switch jobs, because of a divorce,  or if you are looking for a better opportunity for your children's education. When the need for a relocation appears, you don't always have the time to prepare everything promptly. For example, you could have difficulties to find a proper housing, or you must leave your current home before you arrange a new solution for a new residence.
In those cases, you need to store your belongings while you do find a proper place to stay. The best storage NYC is then an option you would be looking for.
Because of the possibility that you might need a storage in NYC, we suggest you hire a packer and mover in New York having a depot capacity. And also to hire moving and storage NYC company you can trust. Reputable and reliable movers NYC storage is the only possible solution that guarantees the safety of your belongings.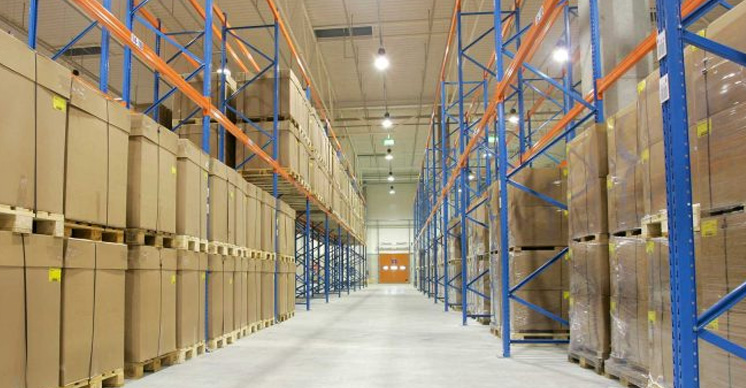 Does a company moving and storing belongings for New Yorkers for almost 40 years sound reliable enough for you? This is how long we exist! But, you should never store your items in a warehouse only because it lasts for a long time. Although it is a good indicator of a reliability. But besides that, there are other, more important factors to search for. Such as the know-how of employees, storage services you get, how long you can store your items etc.
It doesn't matter if you are going to keep your items in a storage for a long or short period of time, you don't want them damaged anyway. We discuss this because there are many so-called storehouses and warehouses where you wouldn't like your belongings to spend even one minute! Be careful, be provident and put an effort to thoroughly research any of NYC storage units you are considering. Pick only the best. You pay, so don't pay for the bad quality of storehouse capacities or bad depot services.
Our NYC warehouse facilities characteristics
The first thing that came to our mind when we got the idea to implement the warehouse in our moving business was that the buildings we would use must be perfectly safe. This is how we entered the job of moving and storage. And this is how we look at our job now.
Our warehouse buildings are a state of art. If you have any doubt, we invite you to check on them. You should do that whenever you're looking for storage capacities. That is the only way to make sure the NYC storage units you pick will be the best available.
The entrance to our depot is available only by an appointment. This is our way to keep your belongings safe in our warehouse! And to control everyone visiting it.
In our storage NYC, we employ 24/7 security staff. In every building where we store your items. When talking about the safety of your belongings, there are no compromises.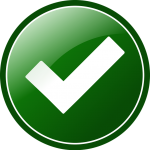 We offer two storage options:
Residential storage: In case you are

Only the best storage in New York is good enough for your belongings

making a local NYC move, or you are moving long distance, and you need to store your belongings for a while. We can store everything. Your furniture, family pictures, electronics and everything else you might need a storage for in NYC. There is no problem if you need to use our facilities only for a short period of time. But there is not a problem even if you are going outside of the country and you need the depot as a long term solution.

Commercial storage: In case you need storage for your business activity. You don't need to require long-term contracts for our storage in New York. They are available upon request. Hence there is an option to negotiate all the details directly. We are very flexible for different kinds of warehouse solutions, as well as for the length of the contract.
Why should you keep your belongings in our facilities?
For moving people, we offer the comfort of flexibility with the dates of your belongings entering or leaving our warehouse. Together with an option of transportation from your old and to your new home. Plus we offer to pack and unpack all of your items.
For commercial users of our facilities, we offer even more comfort. This is why many large commercial clients choose our warehouse in New York to store their products and raw materials. Besides them, small commercial clients also come to us. Only for different reasons. They come when they are out of their warehouse space. All of them pick our NYC storage units before other facilities in Big Apple because we offer them great terms. And more importantly, we offer great conditions for their products and services.
To make sure we tell you the truth, please contact us. We will let you check our facilities and see if everything we say is true. Also, if you are considering your options for a storage in NYC, please use our online calculator form and get the estimated quote for storage services you might require. We don't offer cheap storage NYC, but we offer the affordable warehouse units, saving your budget! Big Apple movers NYC are your best ally!


Hi, I was very happy with your service and extremely pleased that they stayed within the time framed quoted. Thanks again and I will recommend you to friends~ Best, Tracey Heyboer.
-Tracey Heyboer

The guys you sent me were awesome, I was extremely impressed by their work ethic and great attitude. If i know anyone who needs to move, I'm definitely going to recommend your company. Thanks again Miguel.
-Miguel Pires

Everyone who I dealt with was courteous and on top of things. The crew that came out was on time and friendly but professional. They went out of their way, especially in helping pack the storage unit at the destination -- while staying within the estimated time. Thanks again. I would use you again in the future, and if given the opportunity, give a positive reference.
-Stephen Parkert

Hello, Big Apple moving was very helpful and patient with all my questions and phone calls. I was somewhat nervous about the entire process, but Denise was very reassuring and always returned my calls promptly. I would highly recommend Big Apple moving & storage!!!. The entire crew was great from the moment they came to pack to the end result of deliverance. They were very professional, nice and fun!! They took all the stress and pressure off that can occur from moving. Great group of guys!!
-Barbara Salvatoriello
UNBEATABLE PRICES
UPFRONT PRICES - NO HIDDEN FEES
We believe that everyone should be able to enjoy the highest quality service at a price they can afford, no matter their financial constraints. Give us your requirements and we will work within your budget to find you the perfect solution, tailored to your specific needs. Call us now, and let us show you that excellent storehouse can be much less expensive than you've even imagined!
ONLINE QUOTE
SATISFACTION GUARANTEE
YOUR SATISFACTION IS GUARANTEED
When you choose to let Big Apple handle your moving or storage experience, you can rest assured that you will always receive the highest standard of service that you can expect from a renowned, trusted leader in the moving and storage business. Our goal, first and foremost, has always been 100% customer satisfaction. The staff in our moving company is skilled, experienced, and fully equipped to handle any project. Or advise you on any questions you might have. Moving services from our NYC packers and movers will never exhibit anything less than the utmost professionalism and courtesy, or your money back, guaranteed.
READ MORE