Moving long distance requires special attention. It takes much time and much effort. And it is definitely a madness to try to do it by yourself. Especially if you are not a moving professional in NYC,  with experience in nationwide moving. Hence, if that is not the case,
hire long distance movers NYC. It is a smart solution for many reasons. The most important, for the safety of you, your family, and your belongings. 
Putting your NYC long distance relocation into the hands of NYC moving and storage removes a significant amount of stress from your relocation. And removing stress on a moving day is priceless! Sure, you don't want to waste your money. Therefore pick an affordable interstate moving company in New York. Making sure of reliability and reputability in the first place.

We are moving New Yorkers cross country since 1979
Moving across long distances can often be a daunting experience. It requires thorough planning and meticulous execution. As long distance movers NYC company, our resources are spread all over New York. This allows us to provide unmatched interstate moving services. Our trained, professional staff will work long and hard to ensure that you don't have to. Our desire is to make your NY long distance relocation stress-free. We protect your move. Doing our best to put the smile on your face when starting a new life chapter by moving elsewhere, no matter moving locally or long distance.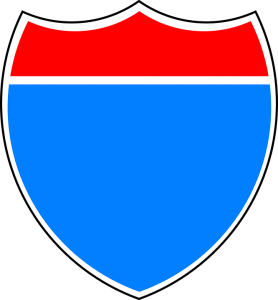 Long Distance Movers NYC: Big Apple Movers NYC
We are a full service moving company and pride ourselves on providing you with whatever services you might require during your long distance move. With a helpful and supportive staff which will be there too for you, throughout the entire nationwide moving process. We aim not only to meet your expectations but to exceed them. The professional consultants will provide you with assistance and support. Plus, we will advise you about the services best suited for your long distance NYC move. You will never be left guessing: the cost, dates and delivery times of your move, along with every other detail you might require, will be explicitly and clearly presented to you.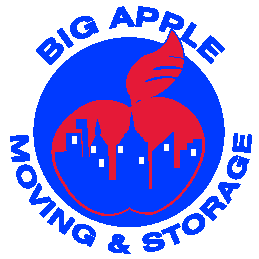 Planning of your long distance NYC move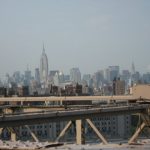 The first step of our comprehensive long distance moving services is planning your long distance move.
The only thing you need to do is to ask us for help. Hiring us means so much more than just conducting your long distance relocation in New York City.
Choosing to hire Big Apple Movers NYC you're making the crucial step in your relocation planning.
We shall advise you on how to prepare your stuff for packing, getting rid of the clutter, what packing supplies you need, how to pack if you're packing by yourself etc.
Plus, we can help you measure your doors and windows and check what furniture doesn't fit, so it should be.
Plus, we can help you measure your doors and windows and check what furniture doesn't fit, so it should be disassembled. Furthermore, we can provide you with the additional services you might require, connected to your NYC long distance migration. Contact us enough time before your moving day, and have no worries about your relocation. No matter if it is long distance moving inside of NY or maybe interstate relocation.

Packing tips for NY long distance moving
Big Apple Movers NYC will provide you with top-notch packing services. If you prefer to pack by yourself, we will happily provide you with the necessary tools and supplies to do so. We have whatever you might require: moving boxes, moving blankets, stretch wrap, packing tapes, bubble wraps and everything else. Besides, together with providing you with packing supplies, we will give you packing tips.
Such as how to pack your breakable items. The way of disassembling and reassembling your furniture. The items should you pack together. How to properly label your boxes. (This is perhaps among the most important tips for packing. Having fragile items unproperly labeled you're risking to break them during the transportation. Especially when making a long distance move in NY) In the end, what essentials should you pack aside from other belongings.

Optional nationwide moving services
Big Apple Movers NYC also offer several optional services you can choose from. Such as packing and unpacking your items. Or disassembling and assembling your furniture and appliances. Together with the storage options.
Packing and unpacking services for long distance relocation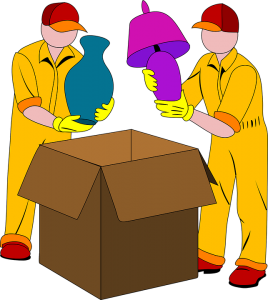 In case you have no time, knowledge or simply have no desire to pack by yourself, we're there for you.
Our trained personnel can help you pack or we can do all the packing on our own. Charging you the minimum price when it comes to

packing services

for a long distance moving in New York City.
We have the supplies, the tools and the experience in interstate moving, especially for NY territory. Hence, you can remove the stress or the fear of having troubles during the packing of your stuff. We make that job simple. Making sure everything is packed and labeled to be safely transported during your long distance or interstate relocation.
After you move into your new home, you're probably gonna be tired from long distance relocation. Particularly when moving a long distance in New York. That's why you probably won't have strength to unpack. But you have the option of hiring Big Apple Movers NYC for unpacking services too. And start your new life chapter tired, but with the smile on your face. And having no troubles of beginning the first day in your new home with the tough and annoying job of unpacking.
Furniture disassembly and reassembly
If you decided to pack by yourself, but you have troubles with disassembling your furniture, there's only one thing you should do. Call us for help. We'ready to step in and do that part of packing too. Whatever problem you might experience, we will solve it in no time. Hiring us means getting having a help from professionals for your NY long distance move. And it means having no troubles conducting it properly and in the shortest time possible.
Also, after the relocation is done, all the furniture and appliances should be reassembled. And, given that you might be too tired, or unhandy to do that, we offer an option of hiring us to do the reassembling. Remove all the difficulties from your life. Especially after experiencing an all day long far away move.

Storage capacities for long distance NYC move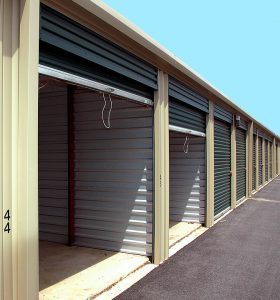 Having a need for a storage- we offer our storage capacities!
There are different situations when you might need to store your belongings during your long distance move in NY.
You could need to leave your current home before being able to move into the new one. Or the new home could be unprepared for your moving in on a moving day. Those are the situations that happen all the time.
Long distance movers NYC have the experience with such stuff. That's why Big Apple Movers NYC, as nationwide moving experts, secured an option to store your stuff in our NY storage
for as long as you need.
To start your moving process,
contact us
now, or use our online moving calculator to receive a free estimate tailored to your specific long distance move. Hiring Big Apple Movers NYC means hiring top quality moving company. We have
'
A+' rating with Better Business Bureau
To summarize, here is what Big Apple long distance movers NYC offer:
Help with planning of your long distance move in NY
Packing tips to properly prepare for moving to a distant address
Packing and unpacking services of BAM long distance movers NYC are unmatchable
Assembling and disassembling of your furniture in short time
Storage capacities- no matter long or short term