Whether you are leaving New York for a short of a long time, you'll want your things safe. And there is no sense in paying the rent for the entire apartment. The cheaper solution is to put your possessions in storage for as long as you're away. Searching for storage can be complicated and in order to avoid stress, you need to be prepared and informed. There are many things you should pay attention to and a lot of factors to consider. Luckily, for most things, you can hire storage professionals to help you out. In case you want to do the largest part yourself, here are some pointers on how to make it work.
Know what you're storing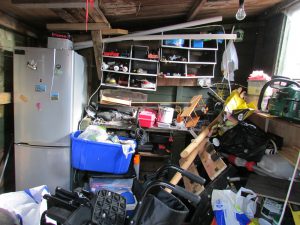 Sounds kind of obvious, right? But defining what you'll be storing and what you'll be throwing away can save you a lot of time and money. Even though you can choose different storage sizes, it is better to use this opportunity to get rid of some of the stuff you've been hoarding. So, if you don't know when (or if) you'll be back, consider donating some of your bulkier furniture. You can use the old by the curb, on the sidewalk, delivery system or reach out through some organization. On the other hand, if you have fancy furniture, but don't want to store it, you can always sell it online. Make a list of everything that you're bringing with you and everything that you are storing to help you out. If you know right away what kind of things you'll be storing, it will be much easier to choose the right storage facility for your needs.
Prepare your things for storage
Get all the things you decided not to throw out or give away and pack them up in moving boxes. Take extra care to protect any things that need protection such as lamps or other breakables. Don't be afraid to use some extra bubble wrap or even towels and blankets. Remember, you'll be storing your possessions for a long time; best keep them protected. Do not pack heavy objects into big boxes and label everything for easier access.
Before packing consult the local storage laws. Check the list of items which are not allowed in storage and make sure you are not planning to store them. This especially goes for flammable fluids such as gas or paint. Empty all gas powered items of fuel and clean and oil them. Disassemble or secure your bulky furniture. Remove the legs from the tables, beds or wherever possible to save space. When preparing your fridge or freezer, make sure you clean them thoroughly and leave the door a bit open to prevent mold from forming. Clearly label all your boxes and you are ready to go.
Get your items ready for transport. You can move your things in many ways. You can rent a truck and drive them yourself or you can hire movers to do it for you. If you are transporting your items, be careful when loading them. This is when damage to you or your possessions is most likely to happen. You should have at least three people and place a cover on the floor, to prevent damage to your things. If you have a special requirements item it is probably best to hire the pros to do it. Better to hire piano movers NYC than to sit crying over a broken piano.
Searching for storage units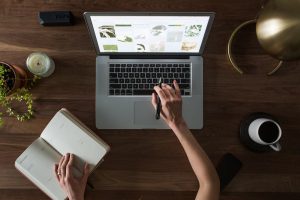 Searching for storage is very similar to searching for movers. First off, you need to get a large pool of possible storage facilities. Next, filter out the ones you don't want to hire. Research them and test them for possible scams. After you've limited your pool to only a couple of companies, start calling them and gathering information. Ask about their rates, policies, insurance and what pick up/drop off options they provide. Choose your storage company wisely! After you've chosen the right storage company it is time to decide on the type of storage you want. This will depend on many factors some of which are:
the short/long-term storage
regular/climate controlled
outdoor/ indoor
self – storage
Deciding on a climate control storage will depend on what you wish to store. Some items need a constant temperature or they rot and fall apart. Thus, if you have a lot of wood or leather furniture or musical instrument, you might consider using this type of storage.
Packing the storage unit
Whether you decide to drive your things yourself or have the movers do it, you'll still have to be there for the unloading. It is very important that you are there to pack your unit. This way you can remember where everything is, so you don't have to spend hours searching later.
When you're packing your unit, there are a few things you should keep in mind:
when searching for storage, make sure the unit is clean
load the largest items first
put the heavier items on the bottom and stack the lighter ones on them
make sure that all the labels are facing the door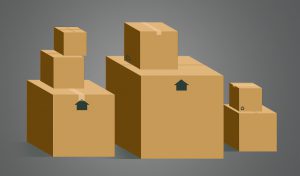 Pack your unit so that the things you think you'll need the most are closest to the door. Place all the boxes to utilize all the space. But don't forget to make an aisle so you can walk around the storage and reach some things which are further back. At this point, you'll want to fill out every drawer, cupboard, and closet you have to maximize the space that can be used.
Pay your rent on time
Even though it sounds silly to even talk about this, we must mention it anyway. Every person wants to pay their rent on time, however, sometimes we get carried away, or we think we have more time. Well, with storage, late fees are usually too late, because some companies consider they own your unit after the first missed rent. So, be careful when you read that contract. You don't want to end up searching for storage and losing it after a few months.