It is not uncommon for people to attempt DIY moves. They might feel confident in their abilities, or they might even have experience in the matter. However, to move by yourself is tricky in a couple of ways. For starters, what do you plan to use for the transportation of your items? Your vehicle, no matter how big it is, will not be able to accommodate a lot of things at once, and you will have to make a couple of trips. By doing this, you would waste precious time, which is not good for anyone. Instead, why don`t you give renting a moving truck a thought? Let`s cover everything there is to know about the subject.
Why should you be renting a moving truck?
As we have mentioned, a moving truck was made for relocations, and your car was not. A truck has a lot of space where you can safely store moving boxes, which is very important if you want to avoid any damage to your items. Moreover, if you are not hiring movers, a moving truck could be your only way to have a successful relocation. Once again, if you are not hiring movers due to a difficult financial situation, we advise you to consider cheap movers NYC. The relocation process is always much safer when in the hands of capable movers. If, after careful reconsideration, you still decide to move on your own, keep on reading. You need to be familiar with everything there is to know about moving trucks.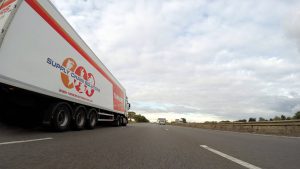 How to pick the right moving truck for you?
The size of your home is the only thing that determines what type of a moving truck you need. More precisely, what truck size you need. The biggest mistake people make is picking a truck that is usually too small for their needs. While there is no universal rule, it is always a good idea to pick a truck that has 10 percent more space than you feel you need. Keep this rule on your mind at all times!
Now, think carefully! What is the size of your home, and how many bedrooms do you have? Do you plan to relocate any heave furniture pieces, and how many of them? Moreover, when doing this, also keep in mind your safety. If you have to move a piano, it is never a good idea to do it by yourself, no matter how experienced you are!
Next, research the different sizes of moving trucks that companies offer. Usually, the truck sizes go from 10-foot to 26-foot, and the only way to know which one you need is to take into account the size of your home. The smallest size of moving trucks is only good for studios and one-bedroom apartments. For any house/apartment bigger than that, you will need a truck with more space.
In conclusion, it is never a good idea to try to be frugal when renting a moving truck. Choose a truck that can fit all of your items, as only then can you have a successful relocation. Thus, we get to another important point of order. You need to know how much the truck will cost if you are to calculate moving costs NYC that you are about to have.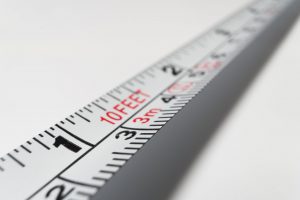 What are the costs associated with renting a moving truck?
In most cases, when thinking about the cost of moving truck rental, all you see is the fee you will have to pay to a company. True, this fee will be your biggest expense here. However, there are many more things to take into consideration when calculating your costs for a moving truck.
As mentioned, the fee you pay to a moving truck company is your number one expense when renting a moving truck. The fee depends on the size of the truck, as well as on the distance the truck has to travel.
Additional fuel and highway tolls are something people forget about when thinking about the final moving truck cost.
Moving supplies are usually not included in the quote, so don`t forget to calculate them by yourself.
Note: If you are renting a very large truck, one that weighs over 10,000 pounds, check with your rental truck company. You might have to make a couple of stops at one or more weigh stations on your way to a new destination.
Get insured
Insurance will be another expense you will have when renting a moving truck. However, insurance is more than necessary when moving! If you are looking for ways to save money in the Big Apple, look someplace else! Insurance protects both you and the moving truck from any unforeseen circumstances. Being safe should be your number one priority, as there are a lot of things that can go wrong when on the road.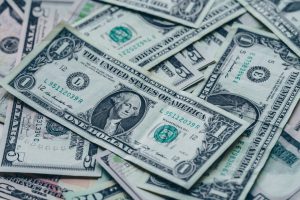 How to drive a moving truck?
If this is your first time driving a moving truck, approach this task seriously. Make sure to know every nook and cranny of your moving truck, abide by the traffic regulations, and keep the number of the passengers to a minimum. Also, since moving trucks are massive in size, make sure to keep your distance from other vehicles. Moreover, don`t overestimate your abilities as a driver. You will have to make very large turns with a massive vehicle, so avoid narrow roads.
Of course, drive a moving truck only when you are well rested! Being tired while on the road is how the accidents happen in the first place.
The conclusion
Residential moves require a moving truck. Renting a moving truck for this occasion is always a good idea, and we strongly advise that you do it for your next relocation. Please, make sure that you do it with caution, and drive safely. Remember, safety always comes first!