If you want to rent an apartment on Long Island for long-term or you are looking for a summer rental or haunting apartment just for few months or days, you need to know how and where to rent an apartment on Long Island.
Start searching online
First, when you are trying to find and rent an apartment on Long Island you should start your search online. You can find a list of places for rent in Nassau and Suffolk counties. Long Island consists of these two counties.
After you find local movers NYC for moving on Long Island, then you start your search for an apartment. You should have an idea what you want to find and afford, so your search will go faster and easier. Also, if you want your renting go smoothly, you should consider hiring a broker in New York.
What is the best time of year to find an apartment on Long Island?
No matter if you are renting long term or short term, for both rentals the spring and early summer is the best time for renting.  
Best Long Island communities for renting
Long Beach
Long Beach is an island that is just only 55-minute commute to Manhattan by the LIRR. In Long Beach, you can ride your bike, take a long walk or run on the famous Boardwalk. Here you can enjoy in many cafes, restaurants and shopping malls. The monthly price for rent is between $1,200 to $6,500.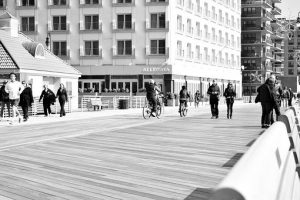 Great Neck
In Great Neck, you can rent in apartment buildings, condos, and rent homes. Renting here is a little bit more expensive than in Long Beach. Price for rent is between $1,250 to $7,000. Great Neck is main shopping area where you can enjoy in beautiful downtown with a railroad station. This community offers you restaurants, movie theater, arts center, hotels and office buildings.
Westbury
Most rentals in Westbury are in homes and apartment complexes. The price is lower than in Long Beach and Great Neck. Monthly price range: $2,200 to $3,800. You should know about Westbury that is the heart of a shopper's paradise. You can see The Source and Roosevelt Field malls, Target, Loews Movie Theatre and countless restaurants. The LIRR and major highways are minutes away.
Port Washington
 Port Washington has wide monthly price ranges, from $1,100 to $10,000. It is surrounded by Manhasset Bay. In the Main Street, you can enjoy in art galleries, antique shops, and restaurants. In downtown, you can find a railroad station with a 33-minute express train to Penn Station.
Huntington
Huntington has a large downtown with many shopping centers where you can find boutiques, the Cinema Arts Centre and an array of ethnic dining choices. There are also two marinas. You can see The Vanderbilt Museum & Planetarium, and in Heckscher Park, you can walk or bring your kids to the playground. The Huntington train station offers express trains to the city. If you want to live near a beach in Huntington you should pay for monthly rent between $900 and $9,000.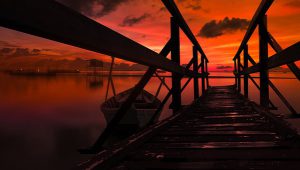 These are just 5 communities where you can rent an apartment on Long Island. If you decide to move here with affordable moving companies, you can find much more communities that fit you. We bring you just these 5 so you know approximately what you can expect from Long Island places and rents.
Tips on signing a lease when you rent an apartment on Long Island
When you find an apartment on Long Island for rent, it is time to sign a lease. Before you do that, you should know what you are signing for.
First, your lease has to be written for the state of New York. Then, a check is the address of your rental property correct on the lease. And most important, be sure that agreement has an exact rental price and due date.
Read carefully your lease – check for hidden fees
You can have many extra charges if you don't carefully read when you are signing a lease. Maybe your lease has hidden fees for pets, or you need to pay for some taxes and house insurance. Read who is responsible for utilities and renovations of the apartment.
Read carefully to understand the lease completely. It is not rare that lease is filled with rules and regulations, you need to understand it. Ask your landlord do you have a parking space, or where you can park, and if parking near your apartment have some regulations. When you are moving for college in New York, landlords often require that one adult is guaranteed when kids are moving in. Landlord will call parents or other adults if rent isn't paid or your child cause damage in the apartment.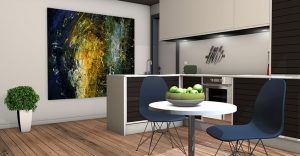 Is your rental apartment legal?
Many apartments on Long Island are inside homes. So, you should check if the landlord has a permit to rent that space. It is the easiest way to check this if you call the building department, for example in Nassau County. Basement apartments are often illegal. And it can be dangerous for you living there because they may not have regular maintenance of electricity, etc.
Rental insurance
Think about your goods in case of fire, water damage etc. Get renters insurance that covers your stay in a hotel during the renovation of the apartment. Think about the value of your computers, clothing and other valuables.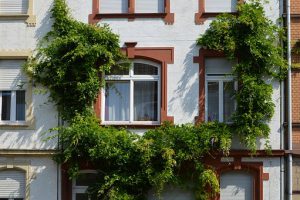 Long Island apartment rules
There are some rules if you want to rent an apartment on Long Island. If you don't want to have problems with neighbors or landlords, read this rules:
Keep your TV and music at lower volumes during the early and late hours of the day.
Get a party permission if you want to organize a party in your apartment. Tell your neighbors about that in advance. Also, consider inviting them to your party.
Don't keep trash in the building. Your garbage can really bother your neighbors and ruin their living space. So, bring the trash outside or keep it in your apartment until pickup.
For those who are moving with a dog in a new apartment on Long Island. If you're taking your dog out for a walk, don't forget to put on a leash before you leave your apartment. Especially if you are using the elevator with your neighbor, it is really important that you have a control on your dog.
Pay attention how you park your car. Park efficiently so your neighbors will have room to park. If there is enough space on the parking lot, always leave room for the other car.
As you see, to rent an apartment on Long Island, you need a guide and useful tips how to do it. Also, if you are moving on Long Island, don't forget to find movers in NYC that can help you with your relocation. It is so much easier when you have a help of NYC professional packers and a real estate agent to help you find an apartment on Long Island.