No matter where you live, there are always things you can improve in your home. Of course, remodeling your house can be expensive and stressful, but it's always worth the effort in the end. If you're unhappy with some of the rooms in your home, you should consider redesigning them. After all, you spend a lot of time in your home and it's important to like the space you live in. When it comes to your bedroom, that's definitely a room you should enjoy spending your time in. Of course, there are a few ways to remodel your bedroom without a lot of stress and be happy with the result.
Start remodeling your bedroom by decluttering
In case you don't know where to begin, decluttering is a good place to start. Before starting a project like remodeling your bedroom, you should get rid of everything you don't need. It's important to remove all the unnecessary things from your bedroom before you start rearranging the furniture or painting the walls. Another good way to stay organized is to make sure you have enough storage.
Look through your closets, nightstands and any shelves. Decide which things you could say goodbye to and then throw them away, donate them or give them away to friends. You should get rid of any furniture items that are cluttering up your room. The important thing is that you begin redecorating your bedroom without any clutter getting in the way. A great way to store unneeded things and keep your NYC home organized is to research moving and storage NYC. Get a good storage unit to keep your things safe and your home clutter-free.
How to paint the walls when you remodel your bedroom
The best way to freshen up any room is to paint the walls. Changing the color of the walls is guaranteed to make your room look brand new. You might also want to add some artwork to the walls. In that case, consider hiring fine arts movers to make sure everything is safely transported. When you want to remodel your bedroom, you probably have an idea of what you'd want it to look like. Choosing the right color for the walls is one of the essential parts of bedroom renovation.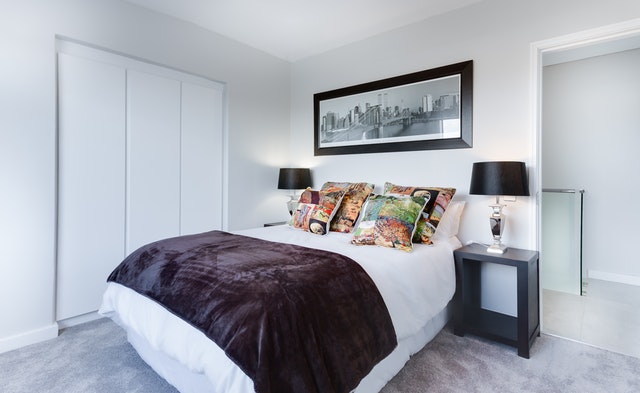 Browse the Internet and look for some inspiration, look at some photos in magazines and consult a professional painter. Try to get an idea of what the perfect color for your sleeping space is.
Stay away from really dark colors. Bedroom walls are usually a light color, which makes you feel relaxed and calm. Darker colors might be a little bit too harsh for the room you're sleeping in. If your room is small, that's another reason to keep the walls light. Light colors make the room look more spacious and they draw the eye up.
Think outside the box – consider having an accent wall or using wallpaper instead of painting the walls.
Should you get a professional to paint the walls?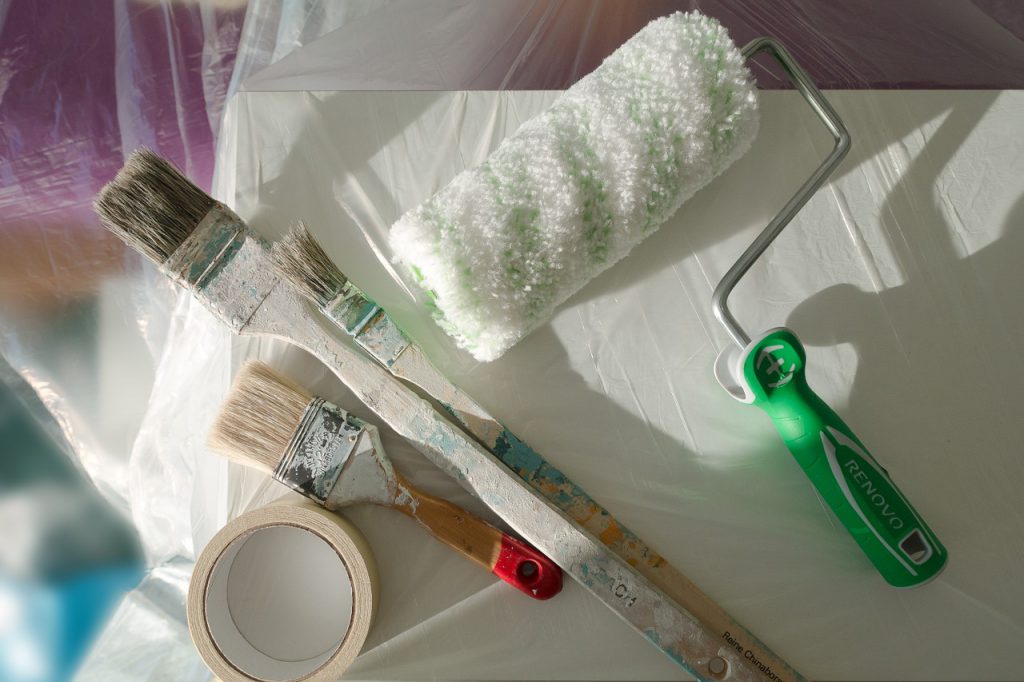 Once you've picked a color, you have one more decision to make. Are you going to hire a professional to paint your bedroom walls or are you going to do it yourself? Painting the walls might be a fun activity to do with your friends or family, but it is definitely tricky if you don't have any experience. If you want to remodel your bedroom, you should think about splurging on some things, though. It is definitely more expensive to hire a professional, but that way you'll be sure that your room is in good hands. Getting professional help might be the safer option and it's a good investment. It's also a great way to reduce stress. In case you can't decide how to remodel your bedroom, you can even find an online interior design service and have the pros to help you complete your project.
Rearrange the furniture when you remodel your bedroom
When the walls are painted and your bedroom is looking fresh, you can see if you want to change anything else. There are many options when it comes to New York home improvements, but the easiest thing to do is to rearrange the furniture. So, when you're redesigning your bedroom, you should think about changing up some furniture. Are there any pieces of furniture you think don't belong in the room anymore? Do you want to add any pieces or do you just want to move some things around? You can play around with your options and see what looks and feels best. Sometimes even a simple change like that can make a huge difference.
Final touches
Light is extremely important when it comes to home design. Rooms with enough light are more inviting and it's more pleasant spending time in them. To make sure the bedroom has enough light you can add bedside lamps or standing ones.


When you remodel your bedroom, make sure the room has enough light. Big windows, as well as lamps, will make sure your bedroom doesn't look like a cave.

Think about changing the rug or carpet. Just like switching up the color of the walls, changing the look of the floor might also have an impact when you redesign your bedroom.
Pay attention to the details and add your personality to the room. You can display some photos, souvenirs, books or any other decorations to make the room come together. Research some creative DIY home renovation ideas that could spice up the look of your bedroom.
Remodeling your bedroom
Remodeling your bedroom doesn't have to be stressful and difficult. Simply decide what your goal is and how you'd like your room to look. Get some inspiration, make a plan and take it to step by step. Think about what is most important to you when you remodel your bedroom and stick to your priorities.