Relocating to Minnesota doesn't have to be a difficult task when you have help from cheap movers NYC. We bring you a guide with important information about Minnesota, cost of living, how to find movers, and how to prepare and plan your relocation.
If you are a nature lover, relocating to Minnesota will be the best decision you can make. Read our moving tips when you are leaving New York and moving to Minnesota. This guide will be helpful for all your moving steps. Be prepared before you start packing your moving boxes NYC.
Moving to Minnesota Advice
Permits and Regulations in Minnesota
When relocating to Minnesota you should check with your new neighborhood or building landlord for any specific parking permits you will need. So you can get permits on time and avoid possible parking tickets when you start unloading your stuff. It is the best to visit the Licenses, Permits, and Regulations of the state's website, so you will know what permits you will need in Minnesota.
Minnesota weather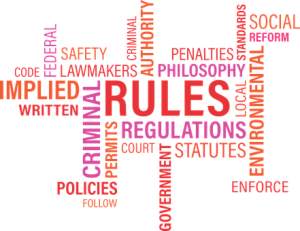 Minnesota has different seasons. So, you should find the best time to relocate. In Minnesota winter, the weather is extreme so if you have to move in this season you should learn about proper methods when traveling through snow and ice. Also, spring in Minnesota is colder than you may be used to. But, moving during the spring and summer it is a better idea than relocating to Minnesota during the winter.
 Get Organized
When relocating to Minnesota you should have a moving checklist. With a checklist, your relocation will be easier when you have all tasks and steps written on the paper. So, you should follow this steps every day during the moving process.
Finding Movers for Minnesota relocation
When relocating to Minnesota it is very important to find NYC movers that can help you. You need to search moving companies online and check their reviews. After you find a moving company you want to hire, ask for NYC moving quote to know the exact price for your Minnesota relocation. In this way, you will know how much money you will need and how moving to Minnesota fits your moving budget.
Also, it is very important to be sure that your moving company has insurance and license. You need to be prepared and to know how to find the best movers for Minnesota relocation. When you get a moving quote and reviews ask movers how long they have been in business and which skills have their stuff. Also, you should see their trucks and check their license. If you need a storage space to store your goods you cannot move to Minnesota, consider getting a cheap storage NYC.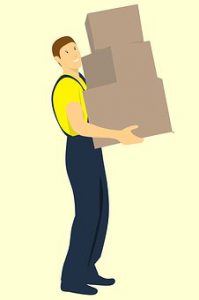 Packing process for Minnesota relocation
The first step of the packing process is to throw away stuff you no longer need. Then, you can start packing your belongings you want to bring with you. When relocating to Minnesota you will need moving boxes and packing supplies.
Buy or get free moving boxes
For packing process, you should buy moving boxes in supply stores or you can get them for free in grocery stores, restaurants, bars, liquor store, etc. Just be careful, they don't have damages. You need to pack your things in safe boxes to protect your items.
Besides moving boxes, you will need packing materials for your Minnesota relocation. You need to buy bubble wraps, packing tapes, markers, etc. Also, if you want to cut your packing costs, you can use towels and clothes to wrap and pack your fragile items.
Pack and label moving boxes
You need to know how to pack your belongings in the moving boxes. The best solution is to pack heavier things in small boxes, but big boxes you should use for lighter bulky things like towels, etc.  Fragile items you must wrap and protect with packing materials if you want to avoid damages during the move. You should pack your moving boxes room by room. Also, you should label every box on two or more sides.
Every box should have the name of the room and should be marked if items are fragile. With labeled boxes, it will be much easier to unpack them when you arrive at your new home.
If packing process seems to you like a very hard task, you may consider hiring NYC professional packers for packing and unpacking service. With their help, you will be more relaxed and your moving will be less stressful and comfortable when you leave the difficult job to professionals.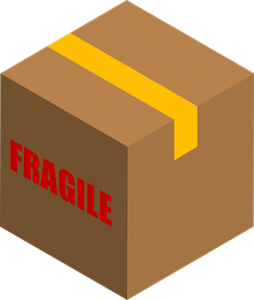 Cities and Metro Areas in Minnesota
No matter if you are nature lover or you like busy city life, there is an area of Minnesota for you. The best places for healthy living are the Twin Cities of Minneapolis and St. Paul, which are the best places to relocate with your family. If you like living in suburbs, Brooklyn Park is the place you can call home. There are many different cities and places where you can settle and have a happy life.
Cost of Living in Minnesota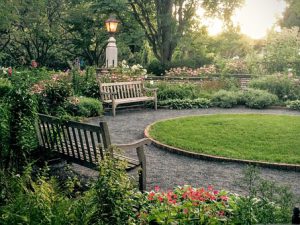 The cost of living in Minnesota varies on which city you choose to call home.  Taxes are higher in Minneapolis and St. Paul, but also salaries are higher here. Also here you can find a job with a great salary in the business, medical and technology fields.
Food and housing costs are also little higher in Minnesota than the national average. But, utility costs like heating, electricity, water, and garbage are lower.
Education in Minnesota
If you are moving with family, or you are a student looking for good education there are many schools and universities in Minnesota to choose from. There are few great high schools in Minnesota:
Southwest High School in Minneapolis (grades 9-12)
Math and Science Academy near St. Paul (grades 6-12)
Woodbury Senior High near St. Paul (grades 9-12)
Mounds View Senior High northeast of Minneapolis/St. Paul (grades 10 and 11 combined)
Edina Senior High between Minnetonka & Bloomington (grades 10-12)
Minnesota offers 32 institutions in the Minnesota State Colleges and Universities System. Some of the well-known colleges are:
Saint Catherine University
Concordia University
Hamline University
Macalester College
The University of St. Thomas
We hope that our guide will help you relocate to Minnesota. When you know how to pack an move and when you find the perfect place to call home, moving to Minnesota can be an exciting adventure and a new leaf if your life.