If you want to relocate from NYC to Chicago, you need to know what to expect from the city like Chicago. Lifestyles in NYC and Chicago are very different, so you need to adjust to new habits.
When you are moving from NYC you may consider hiring NYC movers to make you're moving less stressful.  If you are still thinking how to relocate from NYC to Chicago, our tips will help you with this challenging task.
Moving to the Windy City from crowded NYC can be a really positive experience. Chicago offers more family-friendly activities and a smaller community to enjoy. Here you can find many economic opportunities. Also, you can enjoy an arts and music scene and delicious food everywhere.
Moving to Chicago will be an adventure for your whole family.
How to prepare for NYC relocation to Chicago?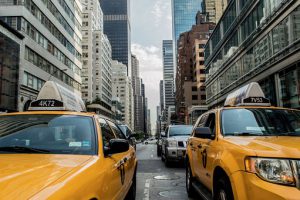 Moving long distance can be extremely expensive. But if you plan ahead, you can think of a moving budget. You will have time to prepare yourself for all the expenses related to a long distance move. So, you will not have many surprises when is time to relocate from NYC to Chicago. Last minute moving can be much harder and complicated. So, take a time to plan your Chicago relocation.
From NYC to Chicago you have 800 miles, so you can choose to move by car, moving truck or plane. But you should know that every option has the costs. Every way of transport has own advantages and disadvantages. So, if you want to decide how to relocate from NYC to Chicago, think about your moving budget.
Before you decide for travel method, think about moving budget for NYC moving services in order to plan your relocation.
Cost of the Move
Your NYC moving costs will depend on several factors. First, it depends on how is big your move. Then, the size of shipments and what kind of moving services you choose. Also, don't forget NYC moving boxes and packing materials.
Maybe you can also consider hiring junk removal service for stuff that you don't want to relocate from NYC to Chicago.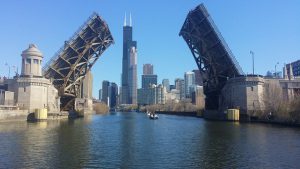 What can you expect to pay when you relocate from NYC to Chicago?
Full-Service Move
A full service moving company is going to be the most expensive option when you relocate from NYC to Chicago.  Everything cost: from packing and loading to shipping and unpacking.
Load weight and the distance between the NYC and Chicago are the two major factors which determine the cost of your relocation.
Truck Rental and Packing costs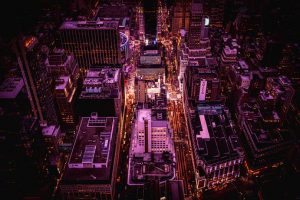 When you prepare properly and plan your moving budget, you will not be surprised about the cost of renting a truck, buying packing supplies, and paying for gas.
Packing by yourself or if you hire professional packing service, both require money.  But when you hire professional you will know that your stuff is packed safely with high-quality packing materials with expert precision.
Moving with your car
The drive between NYC and Chicago will take around 12 hours. You need to factor time to stop for gas and to eat. Also, if you are moving with your family, especially with young children, you will stop frequently.
The amount of money you spend on gas will vary depending on the current gas prices and depend on the car you're driving as well.
Also, think that twelve hours in the car can be a lot to handle. So, you should have a budget for a hotel room. You should stop and have a good night's sleep so your further trip will be more enjoyable. This means you need to have about 100$ in your moving budget for the room.
If you choose to fly
If you choose to relocate from NYC to Chicago with the plane, you will pay more money than you would with a car trip. Maybe is expensive but is more convenient because of the speed of the trip.
With a plane, you will fly around two and a half hours, so it will cut your trip down by almost a full half day.
What will you experience after you relocate from New York to Chicago?
After you relocate from NYC to Chicago, you can enjoy in many things.
Instead of worries about hot summers in New York City, Chicago will offer four wonderful seasons of weather.  In Chicago, you will more enjoy in summer. During the winter you can enjoy the snow covering the city, but the city easily keeps the city moving with snowplows and ice control.
Like New York City, in Chicago, you can find many options for your child's education. The Chicago Public Schools run the public school system of 600 schools with 400,000 students. But, also you can to enroll the child in a private school. For higher education, Chicago has a number of internationally known institutions including Columbia College, Northwestern University, The University of Chicago, and Loyola University.
When you relocate from New York City to Chicago you will still enjoy in arts, sports, food and recreational opportunities. The arts scene in Chicago is world-renowned. Traditional theatre groups like the Chicago Shakespeare Theatre, the Goodman Theatre and Steppenwolf Theatre are famous in all whole the world.  Nightlife is rich and fulfilled with live music and tasty food.
Chicago is also a major sports town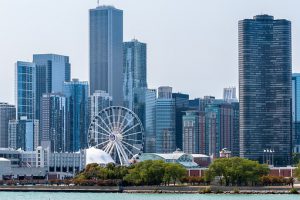 with professional teams: the Chicago Cubs, the Chicago White Sox, the Chicago Bears and the Chicago Bulls.
You will never run out of entertainment choices in the Windy City.
Chicago has the third greatest economy in the nation. It brings over 500 billion dollars of business every year. Manufacturing, retail, and publishing are three other important industries in Chicago.
When you relocate from NYC to Chicago you will see that everything is cheaper. State Income Tax, food, and clothing in Chicago are still cheaper than NYC.
Chicago has 245 neighborhoods
You have a lot of options in Chicago when it comes to neighborhoods. Just think about major elements that factor into choosing a neighborhood are price, commute, lifestyle fit, and safety.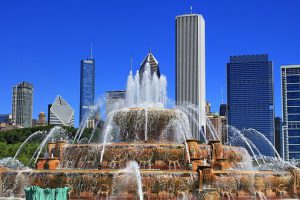 Welcome to Exciting Chicago!
Your relocation from the overcrowded and dangerous streets of New York City to the more friendly and exciting Chicago will be a great change and positive experience for you and your family.