For a long time, the Silicon Valley had no competition when it came to the best places for starting a tech company. It was considered as the place to go to if you wanted to be a successful business person. However, in the recent days, tables have turned. Today, to start a tech company in NYC is a matter of prestige, and the Silicon Valley is slowly becoming a thing of the past. If you have decided to start a tech company, here are a couple of reasons as to why you should invest your money in NYC. 
NYC has an energy that not many other places have
Anyone who has ever stepped foot in NYC knows what we are talking about. New York City is home to many different types of people – businesspeople, aspiring artists, college grads. Every one of these people brings something new to the NYC scene. All these energies mixed together help create a city which was made for the tech industry and startups. If you take into consideration the fact that the best non-American startups always use NYC for their headquarters, it should be enough to persuade you of the success that awaits if you decide to start a tech company in New York.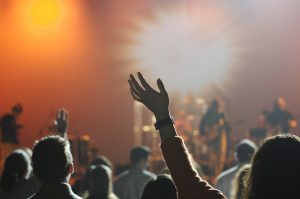 You do not have to limit yourself to Manhattan
To this day, Manhattan has been considered as the focal point of New York City. However, with the passing of time, people are slowly starting to realize that there are other boroughs in NYC. All of them come with one major benefit – the much cheaper price of living and renting a business space. Therefore, when starting your tech company, consider the following boroughs for your new headquarters: 
Brooklyn – marked as the up-and-coming borough of NYC, it is the perfect place for your future offices. Hire cheap movers Brooklyn, get a couple of employees, and get on your path to greatness.
Queens – similar to Brooklyn, Queens has also been on the rise lately. The only difference between Queens and the aforementioned NYC borough is that it is more affordable.
Staten Island – if your family is as important to you as your business is, look no further. Staten Island has everything you need to start a tech company in NYC while maintaining a peaceful family life.
You do not have a shortage of options if you want to start a business in NYC. Depending on your finances, and your lifestyle, you have a couple of possibilities of making the most informed decision for you.
The access to top talent is the best reason to start a tech company in NYC
If you are to start a company that will be successful, you want to hire only the best and most capable employees. You need to find educated, preferably experienced and motivated individuals. All of that and more can be found in New York City.
Thanks to the newly founded business academies, first-rate colleges, and plenty of business opportunities, all capable workforce from around the world have been settling in NYC. Moreover, all of that talent specializes in different areas, such as engineering, product design et cetera. Finally, we here at Big Apple NYC find it important to mention that a salary for the same position a worker would do in NYC is about 10 000 dollars lower than that worker would get in the Silicon Valley. As a good business person, you understand the value of a dollar. We are sure you will be happy to save 10 000 dollars on every employee just by starting a tech company in NYC.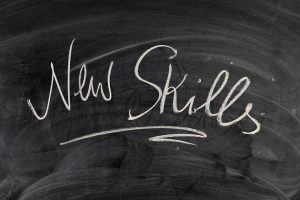 New York is a diverse place
Even though the diversity in NYC varies depending on the boroughs, there is no denying that the entire city is ethnically diverse. Therefore, almost 48 percent of residents in Queens are immigrants. However, how does that translate into the business world?
Simply put, the tech companies in NYC offer more opportunities for people of color. However, NYC tech companies have to thank more than just their diverse population for this flattering fact. New York tech scene offers more job opportunities than any other city in the USA. It is only logical that the diverse job market will attract workers from all spheres and ethnicities.
If you are a female founder, there is nothing more to think about
Women have fought so hard for their rights over the past couple of centuries. Hence, today, females get to enjoy living in a world where they are equal to their male counterparts. However, not every city has equally assimilated to this change. NYC is the leading city when it comes to the existence of female entrepreneurs.
Moreover, starting a tech company in NYC as a female is beneficial for more than just economic reasons. The presence of so many business women means that you will have a strong support system. Let`s be honest! Everyone needs a bit of help every once in a while. Therefore, if you are a woman who wants to start a tech company, your choice is clear – choose NYC as the place of your future headquarters.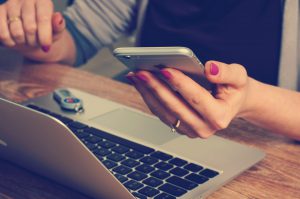 The conclusion
There is hardly anything that can go wrong if you decide to start a tech company in NYC. As you were able to see, you would have all the prerequisites of becoming a successful business owner at your disposal. How you decide to use them, is up to you. With a bit of smart planning, careful thinking, and plenty of luck, we could be reading about you in the papers in the future. And, if you cannot afford Manhattan yet, there is no need to worry. You have Brooklyn at your disposal, which is more than a good alternative. Get your Brooklyn moving quotes, and relocate your family, as well as your business. You will not regret giving NYC a chance!