Reasons why New Yorkers move to NJ? New York is a magical city, there is almost no person in the world who is not attracted by the adrenaline and lifestyle of this city. While this modern city attracts people from all over the world, nowadays, New Yorkers are increasingly leaving their city. And you may wonder why? One of the main reasons New Yorkers are leaving this city is the high cost of living. New York is considered to be one of the most expensive cities in the United States.  
The numbers
According to StreetEasy research. One in three New Yorkers said they planned to be leaving New York in the next year. Furthermore,  while U.S. Consensus' statistics said that about 900,000 of New York's 8.4 million citizens find a new city to relocate. One of the favorite cities among New Yorkers to relocate is New Jersey. You certainly want to hear why New Yorkers move to NJ. New Jersey is very near New York but offers more benefits than NYC. Who knows, maybe you'll find out that NJ is your next destination, too.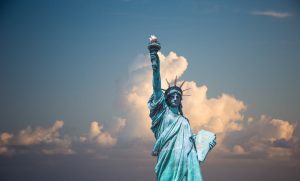 Cheap renting
As you may know, living in New York City requires high incomes. The high cost of living is what worries New Yorkers the most. This is the first and major reason why New Yorkers move to NJ. As we can see through online statistics and articles. In 2000, the cost per square foot in New York was $350. Moreover, in 2016, the prices went up to $1760. While in NJ, the average price per square foot rose about %5 and it's near $170. Renting and buying real estate in NJ is a way much affordable and lower than in NY. For an ordinary apartment in New York, you can rent a luxury one in New Jersey. While this may cost you up to $1,500, it's still much cheaper than Manhattan.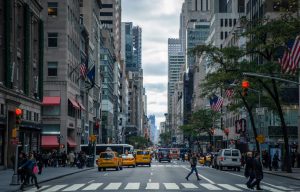 Having a car is affordable
In New York, there is a constant crowd in the streets.  It's hard to drive, not to mention costs if you own a car. Parking garages are too expensive. Parking your car in NY garages can cost you from $250 to $500 for a month, or even more. If you add $80 for insurance and gas, that would be a fortune only for having a car! In NJ you can park your car in various driveways or apartment parking lot for free. You can peacefully drive and park your car to take your kids to school or go buy some groceries. And if you're thinking of relocating to NJ, check Brooklyn moving quote and compare it with others in NJ. You'll see the difference.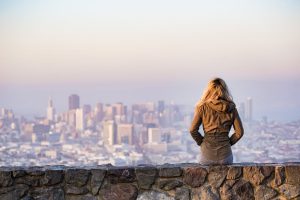 Why are New Yorkers move to NJ: Lower Taxes
Lower cost. Lower taxes. Cheap rent. Almost everything is cheaper in New Jersey, that's why New Yorkers move to NJ. You can definitely save some money if you relocate to NJ. In New York, sales tax is 8.5% while in NJ only 3.5%! Transportation is also cheaper in NJ. While monthly metro card costs about $121, a monthly path card costs $89. What's more interesting, especially for fashion lovers! In NJ there is no sales tax on clothes! Just imagine expensive clothes shops in New York, and clothes without taxes in New Jersey. Just, wow!  
Good transportation
As we've mentioned earlier. Transportation in New Jersey is cheaper than in New York. Jersey is placed across the Hudson so it's easy to travel to NY. Traveling on PATH can take as long as 30 minutes to 34th St. So it's actually closer for NJ citizens to get to the NY than people from NYC boroughs. Citizens in NJ are mostly using PATH train. They can travel between states for only $2.75 per trip. Buses in NJ cost about $1.60 per trip. Also, if you live in the northern parts of New Jersey, and work in New York City, it can take only 30 minutes to an hour away to get to your work. While traffic in New York can be awful, and citizens from NY can travel up to 1 hour to their work even if they live in that city. That is one of the cons of working in NYC, of course. So, it's pretty clear why New Yorkers move to NJ. 
City escape
Commercial relocation People are often tired of the crowds in New York, fast lifestyles, overwork, and stress. While New York offers modern city life. New Jersey offers the same but with more peaceful moments. NJ gives you more time to relax, enjoy nature and outside activities than New York. It's like a slower and peaceful alternative of NY.
You can chill on the beach after work.  Away from traffic noises, crowds of tourists and people who are in a hurry. NJ is considered to have more beautiful beaches than NY. Seaside Heights or the Jersey Shore are some of the favorite places in town to relax and have some fun. Just like in New York, there are plenty of restaurants and bars in NJ. But with more affordable prices! You don't need to have a high budget to go to a lux restaurant. As all prices are lower in NJ, prices of moving companies are also lower. Commercial relocation services can help you if you decide to relocate to NJ. 
More peaceful life
Yes. People from New York are getting tired of the fast lifestyle and they are longing for a more peaceful life. That's why New Yorkers move to NJ. Although New Jersey is also a modern city like New York. Moreover, it offers a slower and peaceful life. The atmosphere is more pleasant and relaxed. People have more time after work to hang out with friends and family. As the cost of living is lower in New Jersey, people are less stressed about paying bills and saving money. They do not have to think so much about work but devote their time to things they like to do.