When you are moving from the USA to Europe you need to be aware that these two continents have many differences. You need to be well prepared for this big overseas relocation and you need professional help from international moving companies NYC. Every move to another country, especially in Europe, can be a difficult task for you. That's why we bring you pros and cons of moving to Europe to help you definitely decide.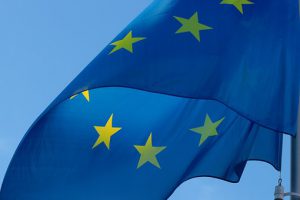 Moving to Europe: How to do it?
Making this big move can be very stressful. Moving to a foreign country means you need to prepare everything for this relocation, and to find top cities for expats in Europe, new friends, and job. But, before you pack your bags and sit on the plane, make sure that you know everything about Europe before you move there.
Also, is very important to hire Best NY to Europe Movers when it comes time to leaving NYC and to moving to Europe. There is a lot of work and preparation when moving to Europe so it is the best way to find professional movers for this overseas relocation. Your process can go smoothly and easily with reliable movers for Europe relocation. So, if you want a fresh start in Europe to think of preparation plans and moving company. And we bring you a list of pros and cons of moving to Europe to be sure you want to change all your life.
The Pros of Moving to Europe
Maybe you already have pros for moving to Europe, but we bring you a list of benefits of moving there.
Travel Opportunities
When you move to Europe there is a lot of new cities you can explore. A new continent and new country bring you many travel opportunities. When you move to some city in Europe, you can visit many near places and cities by train or bus. Europe provides a quick and affordable train transportation to get around. So, you can have very exciting life in Europe exploring new places and cultures.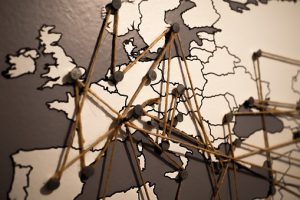 Expansion of Knowledge
When you relocate to Europe you will get an expansion of knowledge. In Europe, you will learn about different cultures, languages, and histories. You can visit many museums and read many books so you can gain the big amount of knowledge. Also, conversation with locals can give you a rich knowledge about Europe lifestyle and culture. So, moving to Europe can bring you an intellectual grow.
New Relationships
Moving to a Europe country will bring you new friendships and relationships. When you settle down you will be in the new neighborhood, surrounded by new faces, so you will have new neighbors and friends. And for a while, you will have a feeling you were living here for a long time.
New career
Moving to Europe cities can bring you new jobs and big new career. Your network career will be expanded and you will make great professional connections. In this way, you will get a new brilliant career and maybe a new network of friends.
Other advantages of moving to Europe
In Europe, you can taste a variety of food and you can drink alcohol at 18.
Europe has rich history and culture. It is your decision which culture you like and which country is for you. Some of them are similar to the US but some are very different and unique. In Europe, you can enjoy great history and architecture.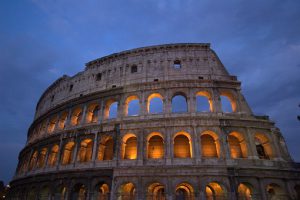 Many European countries have a great healthcare system. You just need to obtain a national insurance that will cover your healthcare costs in Europe.
The Cons of Moving to Europe
With every Europe advantage comes and disadvantage. So, you need to know more about cons before you move to Europe.
Culture Shock
When you arrive in the new country you can experience the culture shock. There are many differences that can have an impact on it, like differences in social manners, food, transportation, etc. The best way to adjust is to learn more about the culture and people in general in your new country.
Language Barrier
You can have language barrier if you relocate to Europe country where you cannot speak English. You can experience many communication barriers. So, before you move consider learning a new language. After a while, you will be fluently communicating with locals.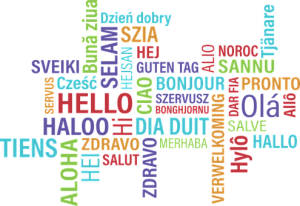 Finances
When moving to Europe you need to save some money for relocation. You will need money to pay the moving company for relocation process. So, before you hire them to ask about NYC moving costs estimate to know the exact price before relocation. Also, you will need money for the first of a couple of months in new country. Before you find a new job you will need a budget to pay the bills and buy the food.
Feel like a real stranger
When you move to another country you can feel as a "new kid" in a class. Everything will be new for you and you will need weeks to feel comfortable in the new environment. It can be stressful and overwhelming to live in a new place without friends but give yourself a time and you will adjust.
Decision Time: Are You Ready to Move to Europe?
Like you see there are many pros and cons of moving to Europe. It is not easy because it is not relocation in same city or street, it is overseas moving and can be very complicated and overwhelming. So, don't forget to check and get the reliable mover for this type of relocation. Europe moving requires a lot of planning and a ton of research. Don't be afraid, just be patient and you will have great experiences and new opportunities.